#ES­MO20: As­traZeneca aims to spur PRO­found shift in prostate can­cer treat­ment with Lyn­parza OS da­ta
As­traZeneca has un­veiled the fi­nal, ma­ture over­all sur­vival da­ta that ce­ment­ed Lyn­parza's first ap­proval in prostate can­cer ap­proval — tout­ing its lead against ri­vals with the on­ly PARP in­hibitor to have demon­strat­ed such ben­e­fit.
But get­ting the Mer­ck-part­nered drug to the right pa­tients re­mains a chal­lenge, some­thing the com­pa­nies are hop­ing to change with the new da­ta cut.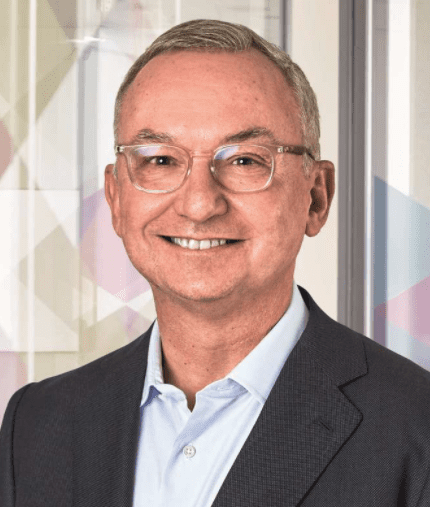 José Basel­ga
The OS num­bers on the sub­group with BR­CA1/2 or ATM-mu­tat­ed metasta­t­ic cas­tra­tion-re­sis­tant prostate can­cer are sim­i­lar to the first look on of­fer when the FDA ex­pand­ed the la­bel in May: Lyn­parza re­duced the risk of death by 31% ver­sus Xtan­di and Zyti­ga. Pa­tients on Lyn­parza lived a me­di­an of 19.1 months, com­pared to 14.7 months for the an­ti-an­dro­gen ther­a­pies (p = 0.0175).
As PRO­found fo­cused on the sec­ond-line set­ting, the pa­tients in the tri­al had all pro­gressed on pri­or treat­ment. In­ves­ti­ga­tors showed up in Barcelona last year to de­tail the pro­gres­sion-free sur­vival win; over­all sur­vival was the sec­ondary end­point.
While the re­sults are more or less ex­pect­ed, José Basel­ga, As­traZeneca's chief of can­cer R&D, high­light­ed the fact that 66% of the pa­tients on the con­trol arm had crossed over to Lyn­parza.
"So if de­spite 67% crossover, which is a very high num­ber, you see an im­prove­ment in sur­vival, the ques­tion that we're an­swer­ing is no longer a ques­tion on whether ola­parib im­proves sur­vival or not — the an­swer is yes — but the ques­tion that we're an­swer­ing in an in­di­rect fash­ion is do we need to start ola­parib ear­li­er or not," he said. "And I think that that's what this is telling. So I think that this be­comes a very clear in­di­ca­tion that we need to start ola­parib ear­ly in the in­tend­ed use as op­posed to wait."
No­tably, Lyn­parza wasn't just ap­proved to treat pa­tients with BR­CA1/2 and ATM mu­ta­tions; there are 12 oth­er ho­mol­o­gous re­com­bi­na­tion re­pair (HRR) gene mu­ta­tions on the la­bel. On that broad­er tri­al pop­u­la­tion, an ex­plorato­ry analy­sis found a non-sta­tis­ti­cal­ly sig­nif­i­cant im­prove­ment in OS, with a haz­ard ra­tio of 0.79. Me­di­an OS was 17.3 months, 3.3 months longer than the Xtan­di/Zyti­ga arm.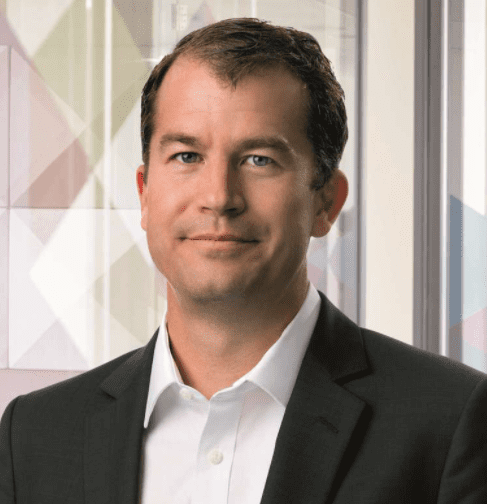 Dave Fredrick­son
It re­mains to be seen whether that would con­vince more physi­cians to adopt that 15-gene as­say, the com­pan­ion di­ag­nos­tic for Lyn­parza in the mCR­PC set­ting that As­traZeneca es­ti­mates would find about one in four pa­tients el­i­gi­ble. The drug is, af­ter­all, the first tar­get­ed ther­a­py ap­proved for this space.
Dave Fredrick­son, who leads As­traZeneca's on­col­o­gy busi­ness unit, con­ced­ed that test­ing for HRR gene mu­ta­tions be­yond BR­CA is "not yet suf­fi­cient­ly wide­spread."
"In PRO­found, the over­all sur­vival ben­e­fit cre­ates an im­por­tant im­pe­tus for health­care prac­ti­tion­ers around the globe to em­brace test­ing; they want to en­sure each pa­tient is matched with the tar­get­ed med­i­cine from which he will most ben­e­fit," he wrote to End­points News.