#ES­MO20: As­traZeneca bur­nish­es Tagris­so's ad­ju­vant NSCLC pro­file with 'un­prece­dent­ed' re­duc­tion in brain mets. Can they win over skep­tics?
When As­traZeneca trum­pet­ed "mo­men­tous" and "trans­for­ma­tive" re­sults for Tagris­so ear­li­er this year at AS­CO, some prac­ti­tion­ers threw cold wa­ter on the ADAU­RA fer­vor. Sure, the dis­ease-free sur­vival da­ta look good, but over­all sur­vival is the end­point that mat­ters when it comes to choos­ing ad­ju­vant ther­a­py for non-small cell lung can­cer pa­tients, the ex­perts said.
The OS da­ta still aren't here, but As­traZeneca is back at ES­MO to bol­ster their case with a look at brain metas­ta­sis da­ta.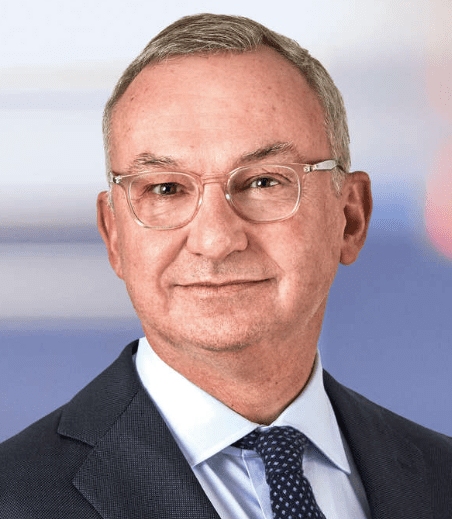 José Basel­ga
EGFR-mu­tant NSCLC fre­quent­ly goes to the brain, with a re­cur­rence rate as high as 40% in some stud­ies, can­cer R&D chief José Basel­ga ex­plained, and it's "one of the most dev­as­tat­ing com­pli­ca­tions" for this group of pa­tients. While Tagris­so's abil­i­ty to cross the blood-brain bar­ri­er find­ings gave them hope that it could have an ef­fect here, he not­ed the find­ings were "quite dra­mat­ic."
Look­ing at pa­tients who were di­ag­nosed at an ear­ly stage and had surgery to re­sect their tu­mors, Tagris­so cut the risk of CNS re­cur­rence or death by 82%, trans­lat­ing to a haz­ard ra­tio of 0.18 com­pared with place­bo (p<0.0001).
At the three-year fol­low-up, Basel­ga added, 98% of pa­tients in the Tagris­so arm are free of brain metas­tases.
"This is to­tal­ly un­prece­dent­ed," he told End­points News in a pre­view.
While ac­knowl­edg­ing that com­ments on the need for OS da­ta are "ab­solute­ly ap­pro­pri­ate," he said what is al­ready known should be suf­fi­cient to con­vince physi­cians to change their prac­tice.
The ADAU­RA da­ta pre­sent­ed at AS­CO marked "the most pos­i­tive study in the his­to­ry of ad­ju­vant ther­a­py" in this par­tic­u­lar space, he said.
"I mean — it's in­cred­i­bly com­pelling," he said. "As a treat­ing physi­cian, I would not imag­ine how I can not of­fer this to a pa­tient. I think this in my mind clear­ly re­in­forces that it's a new stan­dard of care in a very pow­er­ful way."
As­traZeneca's goal here has been to po­si­tion Tagris­so as an al­ter­na­tive or ad­di­tion to chemother­a­py that can give pa­tients more time, post-op­er­a­tion, liv­ing can­cer-free.
At AS­CO it show­cased a win on dis­ease-free sur­vival among pa­tients with Stage II and II­IA dis­ease, the pri­ma­ry end­point of ADAU­RA, which was big enough to war­rant an ear­ly stop to the tri­al. It achieved a 83% re­duc­tion in risk of dis­ease re­cur­rence or death, in­ves­ti­ga­tors re­port­ed then. But with­out OS da­ta, lung can­cer ex­pert Jack West cau­tioned, you can't rule out the pos­si­bil­i­ty that pa­tients would do just as well get­ting treat­ed at re­lapse rather than stay­ing on Tagris­so the whole time.
Skep­tics will still have ques­tions, but the next big move lies with the FDA. Reg­u­la­tors grant­ed break­through ther­a­py des­ig­na­tion in Ju­ly, boost­ing As­traZeneca's hopes of mov­ing Tagris­so — cur­rent­ly ap­proved as a front­line treat­ment — to an even ear­li­er line.