Es­pe­ri­on of­fers an­oth­er up­beat cut of piv­otal cho­les­terol da­ta for their com­bo, bumps back read­out for key safe­ty study
Over the past few months Es­pe­ri­on $ES­PR has been grad­u­al­ly dig­ging out of the hole it found it­self in af­ter a small im­bal­ance of deaths in a re­cent cho­les­terol study trig­gered an alarm for some of the an­a­lysts cov­er­ing the com­pa­ny. And the com­pa­ny's ex­ecs will be keep­ing their fin­gers crossed this morn­ing that in­vestors will re­main sat­is­fied with their lat­est set of Phase III da­ta in the buildup to a mar­ket­ing ap­pli­ca­tion and an­tic­i­pat­ed roll­out next year.
But there are no guar­an­tees for this com­pa­ny, which to­day al­so sig­naled that it is bump­ing back the read­out on its big, piv­otal safe­ty tri­al to Oc­to­ber, push­ing back from a planned show­down next month as Au­gust proved a tough month to get all pa­tients in for their fi­nal vis­it.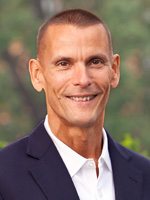 Tim Mayleben
Es­pe­ri­on's sup­port­ing cast on Wall Street can be ex­pect­ed to nod ap­prov­ing­ly as a fixed dose com­bi­na­tion of their be­mpe­doic acid with a shot of Ze­tia hit an added 35% re­duc­tion in LDL (on top of statins) for the on-treat­ment ef­fect at 12 weeks — 32% in the in­tent-to-treat analy­sis. That com­pares to 24% for eze­tim­ibe and 20% for be­mpe­doic acid.
In the ITT analy­sis that scored 21% for Ze­tia and 18% for BA. Place­bo re­spons­es were neg­li­gi­ble, al­low­ing for a com­pelling p val­ue on ef­fi­ca­cy (p=0.001).
But what about safe­ty, where all eyes are on any kind of threat?
Where Es­pe­ri­on got in­to trou­ble in the spring was a slight im­bal­ance in the rate of death be­tween their drug arm and the place­bo group — 13 to 2 — even though none of the deaths were di­rect­ly linked to the drug and no one changed or halt­ed the study. Sta­tis­ti­cal­ly, that may have been noth­ing more than an un­lucky drop of the cards — sta­tis­ti­cal­ly in­signif­i­cant — but Es­pe­ri­on faces its own unique stan­dards on suc­cess that are craft­ed for each hur­dle.
In this lat­est tri­al re­searchers tracked se­ri­ous ad­verse events, but they evened out among the ther­a­peu­tic dos­es, with 8% in the fixed dose arm, 6% for BA, 9% for Ze­tia and 2% in the sug­ar pill arm. But there were no fa­tal­i­ties.
Es­pe­ri­on re­searchers al­so tracked a 34% re­duc­tion in C-re­ac­tive pro­tein for the com­bo — a key safe­ty bio­mark­er though well short of an out­comes ben­e­fit — com­pared to an in­crease in the place­bo group of 4% and re­duc­tions of 20% for BA and 9% for EZE.
"We're the lipid man­age­ment ex­perts," says Es­pe­ri­on CEO Tim Mayleben, who sees his chief task right now as ed­u­cat­ing the field on what the da­ta in­di­cate. Priced right, Mayleben and his crew be­lieve that they can make their drug the top choice for mil­lions of pa­tients who don't do well enough on cheap gener­ic statins but al­so don't need the full weight of a more ex­pen­sive PC­SK9 drug.
PC­SK9 lead­ers Am­gen, Re­gen­eron and Sanofi, though, are do­ing all they can to un­der­cut that mar­ket, squeez­ing Es­pe­ri­on with low­er prices.
Now in­vestors will be wait­ing un­til Oc­to­ber to find out more about Study 2, which will pro­vide 52-week safe­ty re­sults on a large group of pa­tients. That will set the stage for a mar­ket­ing pitch on both the monother­a­py as well as the com­bi­na­tion, Mayleben tells me. The on­ly oth­er study is its big out­comes study in 2022, which Es­pe­ri­on be­lieves won't be re­quired ahead of a green reg­u­la­to­ry light.
That still presents a big hur­dle, how­ev­er.
Pay­ers have set a high bar for cho­les­terol drugs, leav­ing Es­pe­ri­on at work try­ing to thread the nee­dle on ef­fi­ca­cy — where PC­SK9 drugs can do bet­ter — and safe­ty, where any hand­i­cap is seen as a po­ten­tial deal killer with in­sur­ers who may well not like the idea of see­ing mil­lions of pa­tients grav­i­tate to a pricey new brand­ed drug.
Their see-saw bat­tle for prov­ing ef­fi­ca­cious enough to al­low the com­pa­ny to shoot for a sweet spot where every­one can be sat­is­fied with a less ex­pen­sive al­ter­na­tive to PC­SK9 will keep the de­bate alive right up un­til the com­pa­ny gets a de­ci­sion on its mar­ket­ing ap­pli­ca­tion. Even af­ter that, the stock could re­main a volatile se­cu­ri­ty.