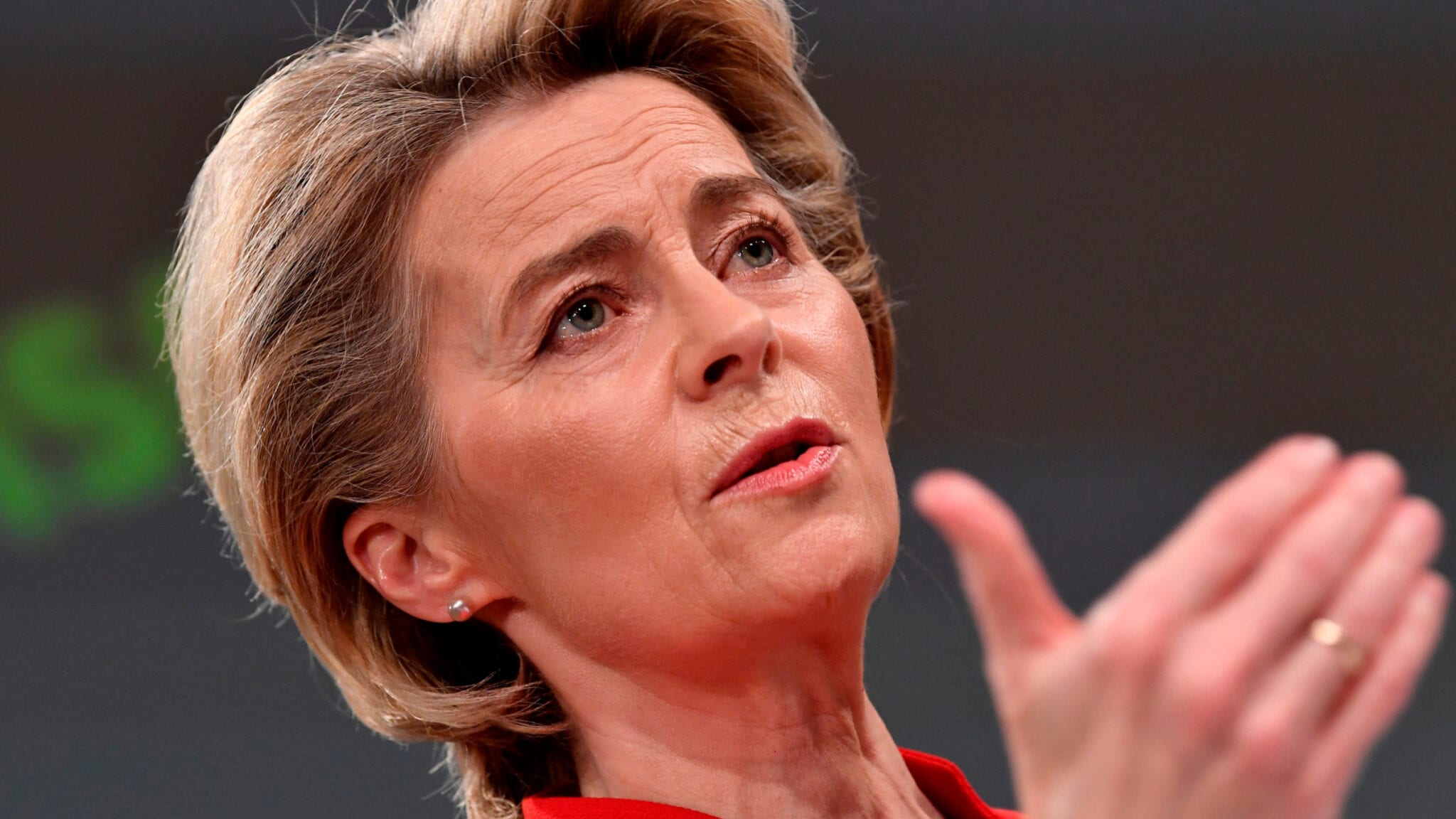 Ursula von der Leyen, AP Images
Eu­rope mulls halt­ing Covid-19 vac­cine ex­ports to some coun­tries
With the rise of an­oth­er wave of Covid-19 cas­es across Eu­rope and the in­creas­ing pen­e­tra­tion of vi­ral vari­ants, Eu­ro­pean Com­mis­sion Pres­i­dent Ur­su­la von der Leyen said Wednes­day morn­ing that the EU may halt its vac­cine ex­ports to cer­tain coun­tries so that it can hun­ker down and fo­cus on vac­ci­nat­ing Eu­ro­peans.
"I want to be clear on reci­procity – if the sit­u­a­tion does not change, we will re­flect on whether to ex­port to coun­tries that are pro­duc­ing vac­cines, or for coun­tries with high­er vac­ci­na­tion rates than us," von der Leyen said at a press con­fer­ence. "This is about mak­ing sure Eu­rope gets its fair share."
Since Feb­ru­ary 1, Eu­rope has shipped 41 mil­lion vac­cine dos­es to 33 coun­tries and grant­ed more than 300 re­quests for vac­cine ex­ports, which shows that Eu­rope is try­ing to make in­ter­na­tion­al co­op­er­a­tion work, she not­ed.
One re­porter at the brief­ing asked if this was an at­tempt to trig­ger a vac­cine war with the UK, to which von der Leyen said that will de­pend on the re­sponse of the UK.
"The gen­er­al prin­ci­ple goes al­so for oth­er coun­tries pro­duc­ing vac­cines," she added. "I want to get in­to a dis­cus­sion that high­lights this reci­procity."
"We are on a steep and re­li­able path" in terms of vac­ci­na­tions, she said, "But we should aim to mov­ing faster and that's why we're look­ing at the broad­er pic­ture and to nudge the com­pa­nies to go to more pro­duc­tion and make sure we have the con­tracts for de­liv­ery be­cause we need those vac­cines now."
She al­so touched on the sit­u­a­tion across Eu­rope where some coun­tries, like Ger­many and Italy, have halt­ed the use of As­traZeneca's vac­cine over fears of blood clots. The Eu­ro­pean Med­i­cines Agency said at its own press brief­ing Tues­day that it will pro­vide fur­ther analy­sis of the sit­u­a­tion on Thurs­day but that it stands be­hind the safe­ty and ef­fec­tive­ness of the As­traZeneca shot.
"I do trust As­traZeneca and the process of EMA," von der Leyen said, not­ing she's ex­pect­ing "a very clear state­ment on Thurs­day."
Sep­a­rate­ly on Wednes­day morn­ing, EMA said that it would waive all sci­en­tif­ic ad­vice fees for de­vel­op­ers of Covid-19 drugs and vac­cines over the next six months.