Eu­ro­pean reg­u­la­tors ex­pand use of Ab­b­Vie's two-month hep C reg­i­men
The land­scape of he­pati­tis C — once a dev­as­tat­ing liv­er-dam­ag­ing dis­ease — has changed dra­mat­i­cal­ly since 2014, when the first raft of new ther­a­pies ush­ered in an era that has cul­mi­nat­ed in po­ten­tial cure rates of more than 90% to­day, re­gard­less of the pa­tient's geno­type. The first of these rev­o­lu­tion­ary but pricey drugs was So­val­di — its mak­er Gilead de­buted the three-month reg­i­men at an eye-pop­ping $1,000 a pill.
As com­pe­ti­tion from ri­vals such as Ab­b­Vie and Mer­ck heat­ed up, sim­i­lar cu­ra­tive re­sults were achieved with com­bi­na­tion reg­i­mens tak­en for short­er time pe­ri­ods, more hep C geno­types were cov­ered and prices trick­led low­er. Ab­b­Vie on Fri­day said its eight-week, pan-geno­type hep C reg­i­men — Maviret — had se­cured ap­proval in Eu­rope for pa­tients with chron­ic hep C with liv­er scar­ring.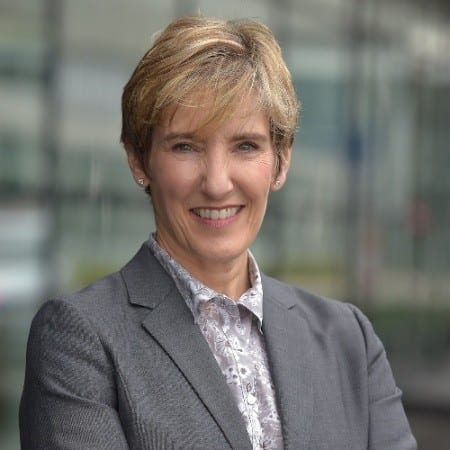 Janet Ham­mond
Apart from the ex­ist­ing 12-week reg­i­men ap­proval, Maviret was al­ready ap­proved as a pan-geno­typ­ic, two-month reg­i­men for pre­vi­ous­ly un­treat­ed hep C pa­tients with­out cir­rho­sis and for geno­type 1, 2, 4, 5 and 6 pa­tients with com­pen­sat­ed cir­rho­sis.
"A short­er treat­ment du­ra­tion means that more pa­tients with HCV can be treat­ed with an 8-week course of Maviret in the ab­sence of ini­tial tests to de­ter­mine their geno­type or de­gree of fi­bro­sis or cir­rho­sis," said Janet Ham­mond, Ab­b­Vie's VP of gen­er­al med­i­cine and vi­rol­o­gy ther­a­peu­tic area, in a state­ment.
The drug, known as Mavyret in the Unit­ed States, de­buted in Au­gust 2017 as the cheap­er al­ter­na­tive to Gilead's block­buster So­val­di.
Al­though the crop of new hep C drugs has been help­ful, a num­ber of pa­tients con­tin­ue to suf­fer due to al­co­holism, drug abuse, men­tal health prob­lems or a com­bi­na­tion there­of, mak­ing it an up­hill task to com­plete 12-week reg­i­mens — so the short­er reg­i­mens could help these types of pa­tients, Vin­cent Lo Re, a pro­fes­sor fo­cused on he­pati­tis at the Uni­ver­si­ty of Penn­syl­va­nia School of Med­i­cine, pre­vi­ous­ly told End­points News.
Mavyret and Maviret gen­er­at­ed near­ly $1.5 bil­lion in com­bined sales last year for Ab­b­Vie.