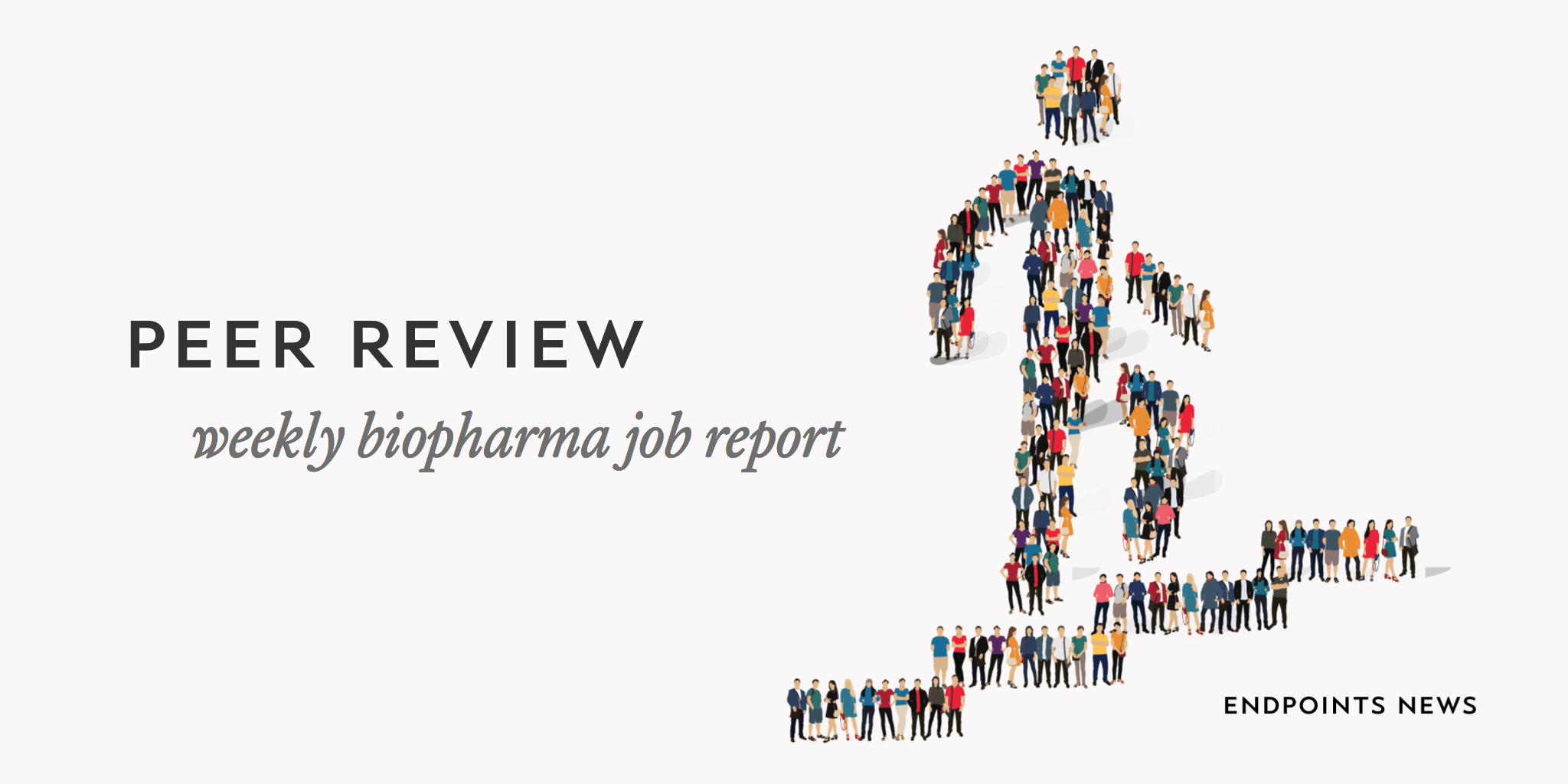 Evan Loh climbs the lad­der to be­come CEO at Paratek Phar­ma­ceu­ti­cals; Co­di­ak's Doug Williams takes chair­man's role at AC Im­mune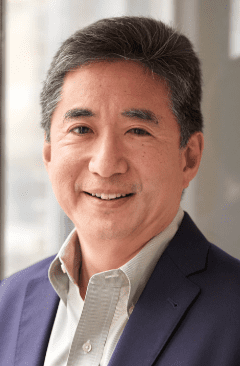 Evan Loh Paratek
→ De­ter­mined to be the good sto­ry that the an­tibi­otics field so des­per­ate­ly needs, Paratek Phar­ma­ceu­ti­cals $PRTK is reshuf­fling its top-lev­el man­age­ment to han­dle a grow­ing com­mer­cial op­er­a­tion. Evan Loh has be­come CEO af­ter climb­ing the lad­der over the past sev­en years (from CMO to pres­i­dent and COO) while Michael Bigham claims the new­ly cre­at­ed po­si­tion of ex­ec­u­tive chair­man. They will over­see life cy­cle ex­pan­sion ini­tia­tives for Nuzyra with chief com­mer­cial of­fi­cer Adam Woodrow, who's been pro­mot­ed to pres­i­dent. Mean­while, Randy Bren­ner will take up ad­di­tion­al re­spon­si­bil­i­ties in med­ical af­fairs af­ter lead­ing the reg­u­la­to­ry ef­forts for Paratek.
→ Doug Williams, the CEO at Co­di­ak, is tak­ing the chair­man's po­si­tion at Swiss biotech AC Im­mune, which has spent years pur­su­ing new ther­a­pies for Alzheimer's dis­ease. Williams was a top ex­ec at Bio­gen with George Scan­gos' crew be­fore he left well ahead of the big biotech's cur­rent tra­vails with Alzheimer's.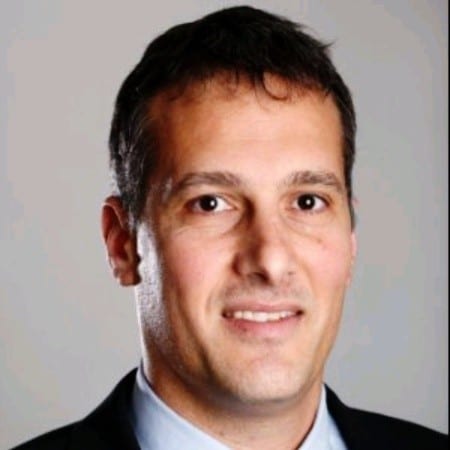 Yaky Yanay Linkedin
→ Is­raeli biotech Pluris­tem has of­fi­cial­ly phased out its co-CEO struc­ture, in­stalling Yaky Yanay as the sole chief and pres­i­dent. Za­mi Aber­man will be­come ex­ec­u­tive chair­man, with a man­date to shape cor­po­rate de­vel­op­ment and busi­ness strat­e­gy. The tran­si­tion comes as the com­pa­ny wraps up its Phase III and be­gins pon­der­ing com­mer­cial­iza­tion of its pla­cen­ta-based cell ther­a­pies, which treat crit­i­cal limb is­chemia and hip frac­ture among oth­er dis­eases.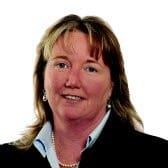 Mar­garet Olinger Linkedin
→ Amy­lyx Phar­ma­ceu­ti­cals has laid rel­a­tive­ly low since break­ing out six years ago with sup­port from the late Hen­ri Ter­meer. But the young founders are now con­fi­dent enough in their Phase II work in amy­otroph­ic lat­er­al scle­ro­sis and Alzheimer's dis­ease to re­cruit some sea­soned ex­ecs to their team. Patrick Yerami­an, who's been con­sult­ing with the Cam­bridge, MA-based com­pa­ny, joins as the full-time CMO; Alex­ion vet Mar­garet Olinger is the new chief com­mer­cial of­fi­cer; and Tom Holmes jumps from Bio­gen to head the sup­ply chain.
→ Mov­ing fast and plan­ning way ahead have been cen­tral tenets at Ar­cus Bio­sciences, and it is once again show­ing in their ap­point­ment of a chief com­mer­cial of­fi­cer long be­fore en­ter­ing late-stage stud­ies. Er­ic Hoe­fer, an I/O vet who's cred­it­ed for help­ing launch Imfinzi at As­traZeneca, is tasked with ad­vis­ing the team on iden­ti­fy­ing key pa­tient pop­u­la­tions, mar­ket op­por­tu­ni­ties and po­ten­tial ap­proach­es to ac­cel­er­ate de­vel­op­ment. Ar­cus' most ad­vanced pro­gram com­bines AB928, a dual adeno­sine re­cep­tor an­tag­o­nist, and AB122, a cheap PD-1 drug li­censed from WuXi.
→ Mor­phoSys has re­cruit­ed ex-Syn­tim­mune chief Jean-Paul Kress to take the helm as Si­mon Mo­roney makes his planned ex­it from the C-suite. Mo­roney steps down at the be­gin­ning of Sep­tem­ber. Kress helped arrange the sale of Syn­tim­mune to Alex­ion.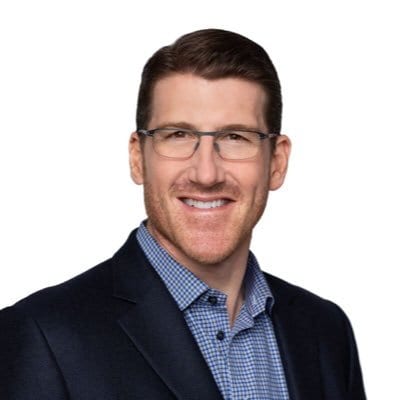 Er­ic Hoe­fer Twit­ter
→ In the fi­nal lead-up to its all-im­por­tant BLA sub­mis­sion slat­ed for Q3, DBV Tech­nolo­gies has raid­ed Mil­len­do Ther­a­peu­tics for a new CMO. Phar­is Mo­hideen will work close­ly with CSO Hugh Samp­son, who's been dou­bling in the med­ical role ad in­ter­im. Aside from their peanut al­ler­gy prod­uct, the French biotech is al­so de­vel­op­ing a non-in­va­sive way to de­liv­er bi­o­log­i­cal­ly ac­tive com­pounds to the im­mune sys­tem through the skin.
→ Long­time in­vest­ment banker Pe­ter Col­lum is mak­ing the leap to the in­dus­try as CFO and CBO at Pharnext, a French com­pa­ny he's got­ten to know in the past five years. Its pleother­a­py plat­form iden­ti­fies the ide­al com­bi­na­tion of avail­able med­i­cines to fight tar­gets un­der­ly­ing, of­ten rare, dis­ease.
→ Qrons has tapped John Bon­figlio to spear­head IND ac­tiv­i­ties sur­round­ing its hy­dro­gel for trau­mat­ic brain in­juries. As COO, Bon­figlio will op­er­ate from the biotech's New York head­quar­ters and co­or­di­nate with the sci­en­tif­ic team in Is­rael. Be­fore start­ing his own con­sult­ing group, he helmed sev­er­al drug de­vel­op­ment com­pa­nies in­clud­ing TapIm­mune, Or­a­gen­ics and Pere­grine.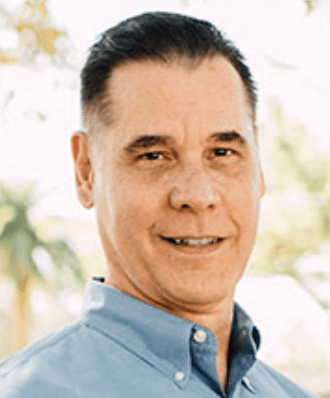 Paul Fos­ter Xen­cor
→ CMO and se­nior vice pres­i­dent of Xen­cor — a com­pa­ny fo­cused on de­vel­op­ing en­gi­neered mon­o­clon­al an­ti­bod­ies for the treat­ment of var­i­ous dis­eases and ill­ness­es — Paul Fos­ter will be step­ping out the door and in­to re­tire­ment ef­fec­tive Oc­to­ber 31, 2019, af­ter a decade of ser­vice. While at the com­pa­ny, Fos­ter ad­vanced a di­verse pipeline of XmAb bis­pe­cif­ic an­ti­bod­ies in­to ear­ly-stage clin­i­cal de­vel­op­ment. The com­pa­ny has ini­ti­at­ed a search for a suc­ces­sor.
→ Mel­bourne, Aus­tralia-based Propanc Bio­phar­ma wel­comed Car­lo Campi­ciano to the ranks as CFO of the com­pa­ny. For over a decade, Campi­ciano has served as an ex­ter­nal ad­vi­sor for the com­pa­ny while al­so serv­ing as CFO of a start­up — which grew from an an­nu­al turnover of $2 mil­lion to $40 mil­lion, run­ning a pri­vate ac­count­ing prac­tice for over 30 years and serv­ing as a lec­tur­er for 12 years at Swin­burne Uni­ver­si­ty.
→ Ahead of its Phase III de­vel­op­ment of en­sifen­trine, Verona Phar­ma — a com­pa­ny fo­cused on res­pi­ra­to­ry dis­eases — added Ni­na Church and Nan­cy Her­je to the fold. GSK vet Church will serve as ex­ec­u­tive di­rec­tor of glob­al clin­i­cal de­vel­op­ment and Her­je will join as se­nior di­rec­tor of clin­i­cal op­er­a­tions. Dur­ing her 25 years at GSK, Church was in­volved in the de­vel­op­ment of Ad­vair, Anoro, Flovent, Serevent and Ven­tolin. She joins Verona from Par­i­on Sci­ences where she served as ex­ec­u­tive di­rec­tor, clin­i­cal op­er­a­tions. Pri­or to join­ing Verona, Her­je was a se­nior clin­i­cal sci­en­tist at Ex­e­cuPharm. She has had pre­vi­ous stints at Chimerix, Ae­ro­crine, In­spire and GSK.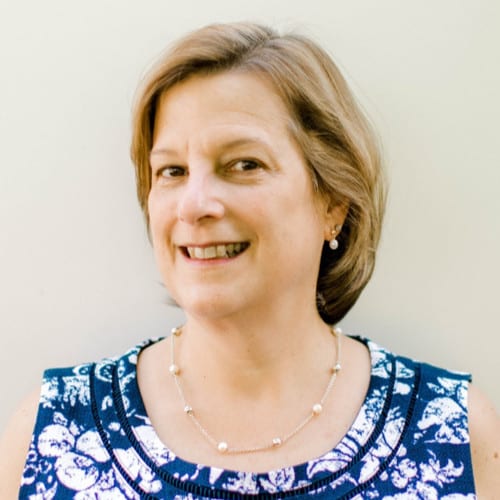 Nan­cy Her­je Linkedin
→ Abeona Ther­a­peu­tics — a com­pa­ny de­vel­op­ing cell and gene ther­a­pies — has strength­ened its lead­er­ship board with the ad­di­tion of Vic­tor Paulus as se­nior vice pres­i­dent of reg­u­la­to­ry af­fairs and Jodie Gillon as vice pres­i­dent of pa­tient ad­vo­ca­cy and clin­i­cal af­fairs.
Pri­or to join­ing Abeona, Paulus served as vice pres­i­dent and glob­al head of reg­u­la­to­ry af­fairs at Hookipa Phar­ma. He's al­so served at No­var­tis com­pa­ny, Ad­vanced Ac­cel­er­a­tor Ap­pli­ca­tions, where he se­cured or­phan des­ig­na­tions and prod­uct ap­provals for Gal­li­um Ga68 dotatate and Lutetium Lu177 dotatate and has held stints at GSK and Dr. Red­dy's.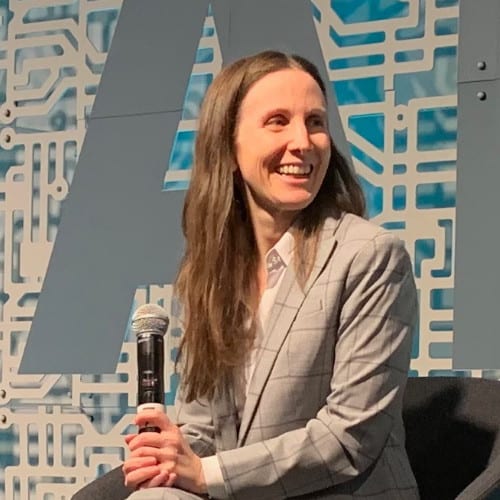 Jodie Gillon Linkedin
Gillon has had over a decade of ex­pe­ri­ence at Pfiz­er — where she was the glob­al med­ical lead for pa­tient en­gage­ment. She's al­so pre­vi­ous­ly served at Achillion Phar­ma­ceu­ti­cals, As­traZeneca, No­var­tis and Orid­ion.
→ Im­pel Neu­roPhar­ma — fo­cused on ther­a­pies to treat pa­tients with cen­tral ner­vous sys­tem dis­or­ders, such as INP104 (POD-DHE) for acute mi­graine headaches — has tapped John Lea­man as CFO. Most re­cent­ly, Lea­man served at Se­lec­ta Bio­sciences in the same role and has served in oth­er lead­er­ship po­si­tions at Med­gen­ics, Shire and De­von Park Bioven­tures.
→ Vi­a­Cyte — a stem cell play­er who fu­eled up with $105 mil­lion for its next big at­tack on di­a­betes last No­vem­ber — has en­list­ed San­dra E. Poole to its board of di­rec­tors. Most re­cent­ly, Poole served as the COO of genome edit­ing com­pa­ny, Log­icBio Ther­a­peu­tics. Poole's has held stints at Im­muno­Gen and Gen­zyme (now Sanofi Gen­zyme). Poole cur­rent­ly serves on the board of di­rec­tors of Retrophin and the su­per­vi­so­ry board of Val­ne­va, SE — a France-based vac­cine com­pa­ny.