Ex-Al­ler­gan prez In­gram forges $1B deal to sell Alzheimer's biotech to Brent Saun­ders and the new crew at Al­ler­gan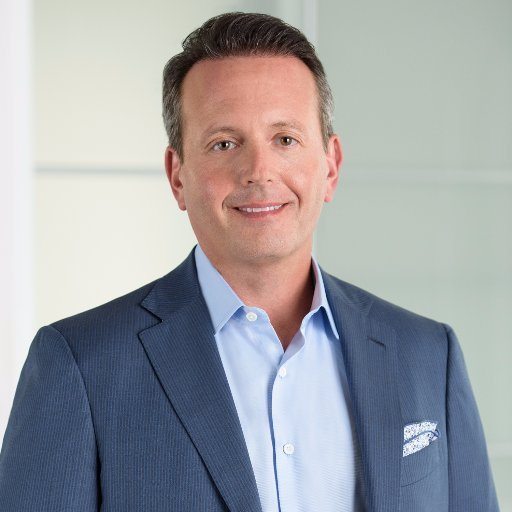 Brent Saun­ders, Al­ler­gan
Just a year af­ter ex-Al­ler­gan pres­i­dent Doug In­gram took the helm of a low-pro­file biotech named Chase Phar­ma­ceu­ti­cals and helped steer an ex­per­i­men­tal ther­a­py for Alzheimer's through a suc­cess­ful, though small, Phase II study, he's arranged a sale of the com­pa­ny to Brent Saun­ders and the new team run­ning Al­ler­gan.
Al­ler­gan CEO Saun­ders agreed to hand over $125 mil­lion in a cash up­front to ac­quire Irvine, CA-based Chase, and a spokesper­son for the com­pa­ny says mile­stones bring the to­tal val­ue of the deal up to a po­ten­tial $1 bil­lion.
Al­ler­gan gets a small pipeline, but the deal is be­ing dri­ven by its de­sire for CPC-201. While a num­ber of new drugs in the Alzheimer's sec­tor are try­ing to bend the curve on dis­ease pro­gres­sion, CPC-201 has a much more mod­est goal in mind. The drug is de­signed to al­low pa­tients to height­en their dose of donepezil, which is used to help con­trol symp­toms of the mem­o­ry-wast­ing ail­ment.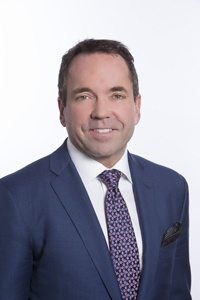 Doug In­gram, Chase Phar­ma­ceu­ti­cals
The deal al­so spot­lights Al­ler­gan's hunger for new drugs it can push in­to late-stage test­ing. It's ac­quired a grow­ing line­up of biotechs in the months since its merg­er with Pfiz­er fell through. And Saun­ders has made it clear to me that this kind of steady flow of ac­qui­si­tions is a part of Al­ler­gan's busi­ness mod­el now.
The deal marks a sig­nif­i­cant suc­cess for Chase's in­vestors, which have backed the biotech with $24 mil­lion. The cash up­front is worth more than 5X, and there's much, much more on the ta­ble if the Phase III works.
In­gram took over as CEO of Chase last fall, just months af­ter Saun­ders stepped in to merge the com­pa­ny in­to Ac­tavis, keep­ing the Al­ler­gan name in that buy­out. In­gram stepped out of his role at Al­ler­gan at the time, though he agreed to help as an ad­vis­er.
In Phase II, 29 out of 33 pa­tients were able to tol­er­ate a 40 mg max­i­mum dose of the drug with­out trig­ger­ing se­ri­ous side ef­fects. If that plays out in a much larg­er late-stage tri­al, Al­ler­gan be­lieves it will have a much-need­ed ther­a­py that can be added to the very lim­it­ed phar­ma­copeia that ex­ists cur­rent­ly in Alzheimer's.
Bern­stein an­a­lysts gave the deal a quick thumbs up. They wrote:
Our view: as­sum­ing the da­ta af­firms the news, this is cer­tain­ly an in­trigu­ing prod­uct and well worth the $125M spent on the ac­qui­si­tion. A decade ago, this could have been a mul­ti-bil­lion block­buster drug. Now, it seems more de­pen­dent on how good the amy­loid be­ta based drugs will be. Still, we ex­pect that for pa­tients who are can­di­dates for Ari­cept, this could be an im­prove­ment. Fur­ther, giv­en AGN ex­ist­ing com­mer­cial in­fra­struc­ture, the re­turn on in­vest­ment could be high.
"We be­lieve our lead can­di­date, CPC-201, will of­fer a sig­nif­i­cant im­prove­ment over ex­ist­ing ther­a­py in the symp­to­matic treat­ment of Alzheimer's dis­ease, and will ben­e­fit all those suf­fer­ing from this dis­ease," said Thomas Chase, co-founder and Chief Sci­en­tif­ic Of­fi­cer of Chase Phar­ma­ceu­ti­cals.
Adding a new Phase 3 ready pro­gram for Alzheimer's dis­ease to our CNS port­fo­lio $AGN Ac­quires Chase… #Alzheimers https://t.co/ktwQ4OyVh8

— Brent Saun­ders (@brentl­saun­ders) No­vem­ber 22, 2016