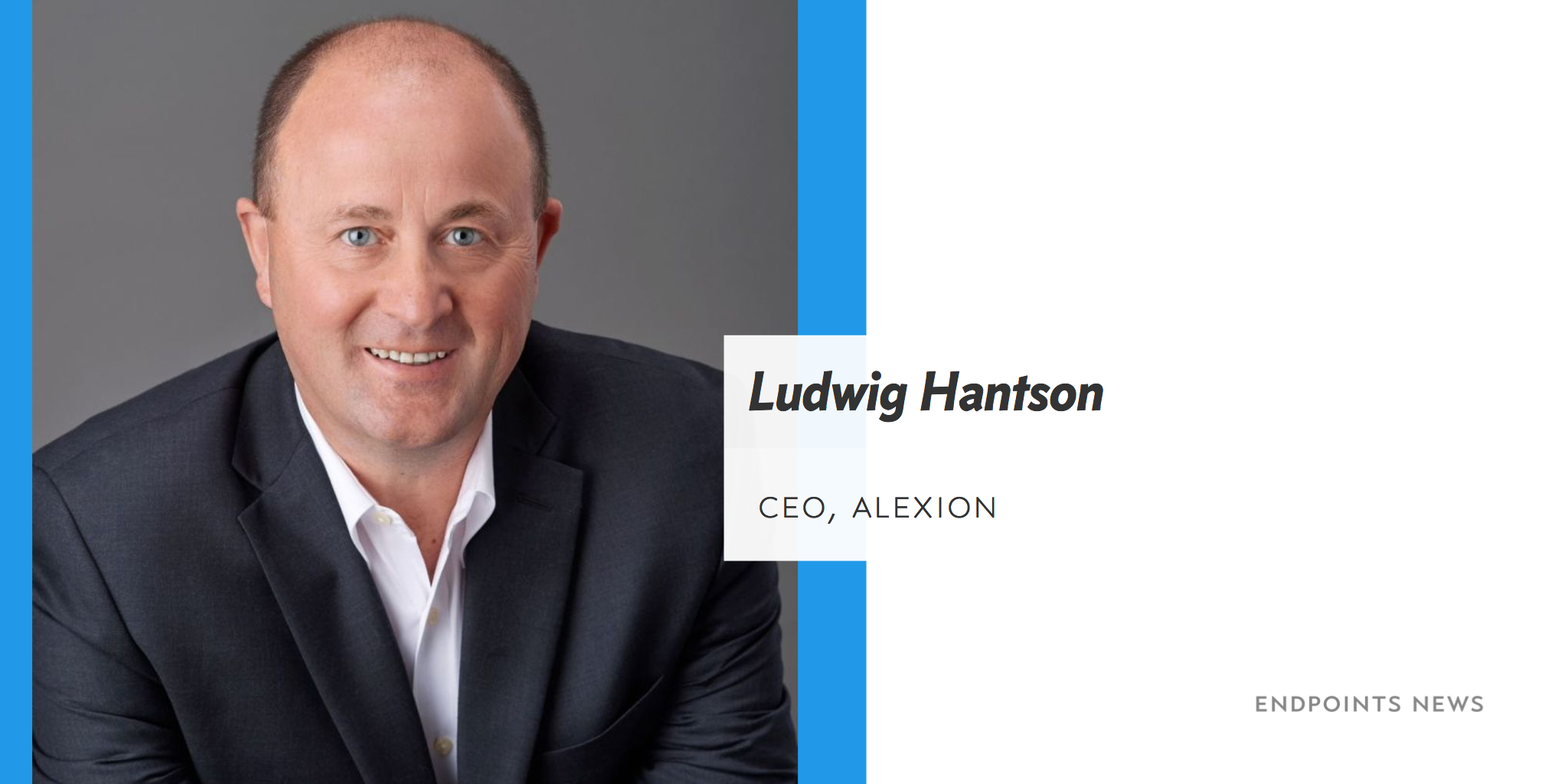 ---
So Ludwig Hantson will get his chance to run a biotech company after all.
A little less than nine months after Shire closed on its deal to buy Baxalta, a new spinout out of Baxter, for $32 billion, the former CEO at Baxalta now has the top job at Alexion.
Hantson had run Baxter BioScience before they gave him the reins at Baxalta, giving him a run at operating a $6 billion group responsible for launching 13 products. Shire, though, leaped on the buyout shortly after it was spun out. Now he'll be stepping into a vacancy created by a marketing scandal that took down both the CEO and the CFO, who were entangled in a scheme to push early sales of Soliris in order to meet Wall Street's revenue expectations.
Alexion $ALXN has a market cap of close to $27 billion.
Leerink's Geoffrey Porges questioned why a biotech like Alexion would want a Big Pharma exec like Hantson at the helm.
(C)ompared to other CEO possibilities, investors are likely to presume a willingness by Hantson to sell Alexion, should the right offer be made, rather than any hubristic commitment to independence at all costs. Negative reactions to the appointment could be the lack of biotech experience for Hantson and the reinforcement of Alexion's "big pharma" makeover. The appointment also means that other candidates with more directly relevant rare disease and biotech experience have been passed over by Alexion's board of directors. Lastly, some investors will believe that this announcement takes the prospects for acquisition of Alexion off the table, for at least the immediate future, although we doubt that this announcement really implies such a change in receptivity (for the right offer).
Hantson will have his work cut out for him. Just days ago the company — run on an interim basis by board member David Brennan, who was axed by the board at AstraZeneca after saddling the company with the worst pipeline in Big Pharma — triggered a reorganization, cutting 7% of the company's workforce. That's more than 200 employees.
Analysts have been complaining for months now that Alexion has become a chronic underperformer, with the complaints growing after Soliris failed a pivotal trial recently. None of that was helped after they decided to scrap a drug Alexion got out of the $8.4 billion Synageva buyout, SBC-103, which made the whole deal suspect. An approved drug out of Synageva, Kanuma, has been a major disappointment on the sales side.
Hantson also now faces several rivals to Soliris in the clinic now, which hope to topple the company's big franchise drug.
Hantson, who's aware of all of that, was looking at a glass more than halfway full this morning, hinting at some possible deals to come.
Says Hantson:
Alexion is on-track to achieving its near-term priorities, including: growing its complement and metabolic franchises; obtaining approval of Soliris in refractory gMG; and advancing its pipeline programs including ALXN1210 and eculizumab in relapsing NMOSD. I also look forward to building our future R&D and commercial growth strategies which will be guided by the Company's long-standing goal of transforming lives.
---
The best place to read
Endpoints News

? In your inbox.

Comprehensive daily news report for those who discover, develop, and market drugs. Join 51,100+ biopharma pros who read Endpoints News by email every day.

Free Subscription
---
---
---