Ex-Bax­al­ta CEO Lud­wig Hantson gets the top job at a trou­bled Alex­ion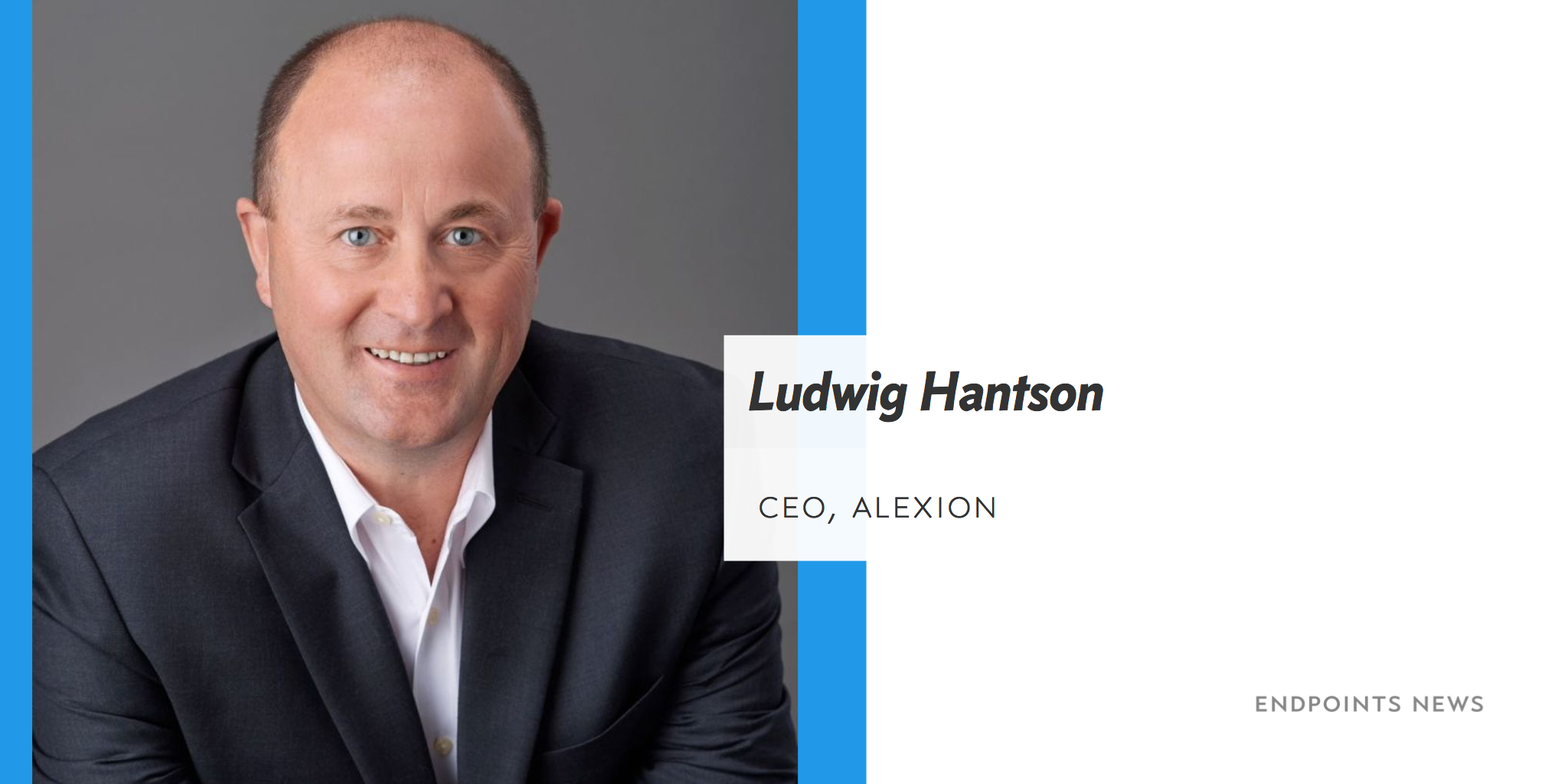 ---
So Lud­wig Hantson will get his chance to run a biotech com­pa­ny af­ter all.
A lit­tle less than nine months af­ter Shire closed on its deal to buy Bax­al­ta, a new spin­out out of Bax­ter, for $32 bil­lion, the for­mer CEO at Bax­al­ta now has the top job at Alex­ion.
Hantson had run Bax­ter Bio­Science be­fore they gave him the reins at Bax­al­ta, giv­ing him a run at op­er­at­ing a $6 bil­lion group re­spon­si­ble for launch­ing 13 prod­ucts. Shire, though, leaped on the buy­out short­ly af­ter it was spun out. Now he'll be step­ping in­to a va­can­cy cre­at­ed by a mar­ket­ing scan­dal that took down both the CEO and the CFO, who were en­tan­gled in a scheme to push ear­ly sales of Soliris in or­der to meet Wall Street's rev­enue ex­pec­ta­tions.
Alex­ion $ALXN has a mar­ket cap of close to $27 bil­lion.
Leerink's Ge­of­frey Porges ques­tioned why a biotech like Alex­ion would want a Big Phar­ma ex­ec like Hantson at the helm.
(C)om­pared to oth­er CEO pos­si­bil­i­ties, in­vestors are like­ly to pre­sume a will­ing­ness by Hantson to sell Alex­ion, should the right of­fer be made, rather than any hubris­tic com­mit­ment to in­de­pen­dence at all costs. Neg­a­tive re­ac­tions to the ap­point­ment could be the lack of biotech ex­pe­ri­ence for Hantson and the re­in­force­ment of Alex­ion's "big phar­ma" makeover. The ap­point­ment al­so means that oth­er can­di­dates with more di­rect­ly rel­e­vant rare dis­ease and biotech ex­pe­ri­ence have been passed over by Alex­ion's board of di­rec­tors. Last­ly, some in­vestors will be­lieve that this an­nounce­ment takes the prospects for ac­qui­si­tion of Alex­ion off the ta­ble, for at least the im­me­di­ate fu­ture, al­though we doubt that this an­nounce­ment re­al­ly im­plies such a change in re­cep­tiv­i­ty (for the right of­fer).
Hantson will have his work cut out for him. Just days ago the com­pa­ny — run on an in­ter­im ba­sis by board mem­ber David Bren­nan, who was axed by the board at As­traZeneca af­ter sad­dling the com­pa­ny with the worst pipeline in Big Phar­ma — trig­gered a re­or­ga­ni­za­tion, cut­ting 7% of the com­pa­ny's work­force. That's more than 200 em­ploy­ees.
An­a­lysts have been com­plain­ing for months now that Alex­ion has be­come a chron­ic un­der­per­former, with the com­plaints grow­ing af­ter Soliris failed a piv­otal tri­al re­cent­ly. None of that was helped af­ter they de­cid­ed to scrap a drug Alex­ion got out of the $8.4 bil­lion Synage­va buy­out, SBC-103, which made the whole deal sus­pect. An ap­proved drug out of Synage­va, Kanu­ma, has been a ma­jor dis­ap­point­ment on the sales side.
Hantson al­so now faces sev­er­al ri­vals to Soliris in the clin­ic now, which hope to top­ple the com­pa­ny's big fran­chise drug.
Hantson, who's aware of all of that, was look­ing at a glass more than halfway full this morn­ing, hint­ing at some pos­si­ble deals to come.
Says Hantson:
Alex­ion is on-track to achiev­ing its near-term pri­or­i­ties, in­clud­ing: grow­ing its com­ple­ment and meta­bol­ic fran­chis­es; ob­tain­ing ap­proval of Soliris in re­frac­to­ry gMG; and ad­vanc­ing its pipeline pro­grams in­clud­ing ALXN1210 and eculizum­ab in re­laps­ing NMOSD. I al­so look for­ward to build­ing our fu­ture R&D and com­mer­cial growth strate­gies which will be guid­ed by the Com­pa­ny's long-stand­ing goal of trans­form­ing lives.