Ex-Cel­gene deal­mak­er George Golumbes­ki joins up to guide Car­rick on its can­cer drug quest — and maybe an IPO as well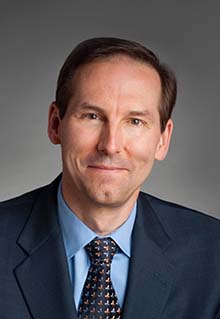 George Golumbes­ki
Dublin-based Car­rick Ther­a­peu­tics has picked up a clin­i­cal stage can­cer drug, as well as a well-con­nect­ed new chair­man of the board.
Ex-Cel­gene deal­mak­er George Golumbes­ki has added to his con­sid­er­able range of ac­tiv­i­ties by tak­ing the chair at Car­rick, which hit the scene two years ago with a $95 mil­lion start­up round and plans to scoop up a pipeline through a se­ries of part­ner­ing deals.
Speak­ing of which.
The biotech al­so bagged rights to CT900 from BTG, a com­bi­na­tion of tar­get­ing fo­late re­cep­tor α and in­hibit­ing thymidy­late syn­thase. The drug had been in a small, very ear­ly-stage study for ovar­i­an can­cer, with 7 of 10 mol­e­c­u­lar­ly marked pa­tients demon­strat­ing a re­sponse to the drug.
Terms weren't dis­closed, but the drug is go­ing in­to the pipeline along­side CT7001, an oral CDK7 in­hibitor they got from Can­cer Re­search UK.
Golumbes­ki — now pres­i­dent of Grail — is po­si­tioned to use some of his con­sid­er­able skills and con­nec­tions to help guide Car­rick along. The biotech gained its back­ing from Arch and Wood­ford In­vest­ments, the co-lead­ers of the big A round, with more cash com­ing in from Google's GV, Cam­bridge En­ter­prise Seed Funds, Cam­bridge In­no­va­tion Cap­i­tal, Evotec AG and Light­stone Ven­tures.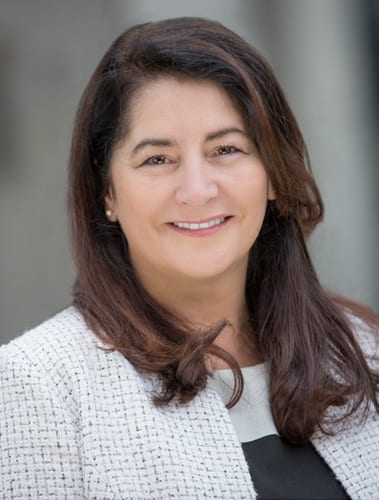 Elaine Sul­li­van
Their mon­ey has been com­mit­ted to build­ing up a new can­cer com­pa­ny by tap­ping Eu­ro­pean sources, where the sci­ence is great and the hunt­ing may be some­what less in­tense than in the US.
The goal at Car­rick re­mains the same as it was at the be­gin­ning, says CEO Elaine Sul­li­van: "Build a sus­tain­able, lead­ing on­col­o­gy biotech based in Eu­rope."
In Car­rick's case that meant build­ing a core team of 12, with about 40 FTEs from out­side shops ded­i­cat­ed to their drugs. CT900 has the po­ten­tial to fol­low a rapid route to mar­ket, she tells me, through a piv­otal pro­gram. They have more drugs on the pre­clin­i­cal side as well to beef up the pipeline as the biotech pon­ders a pos­si­ble IPO.
Sul­li­van met Golumbes­ki through her work at Evotec, where she's on the board. Golumbes­ki — a deal­mak­er with ex­ten­sive glob­al con­nec­tions — helped shape re­search pacts be­tween Cel­gene and Evotec, giv­ing them a chance to get to know one an­oth­er.