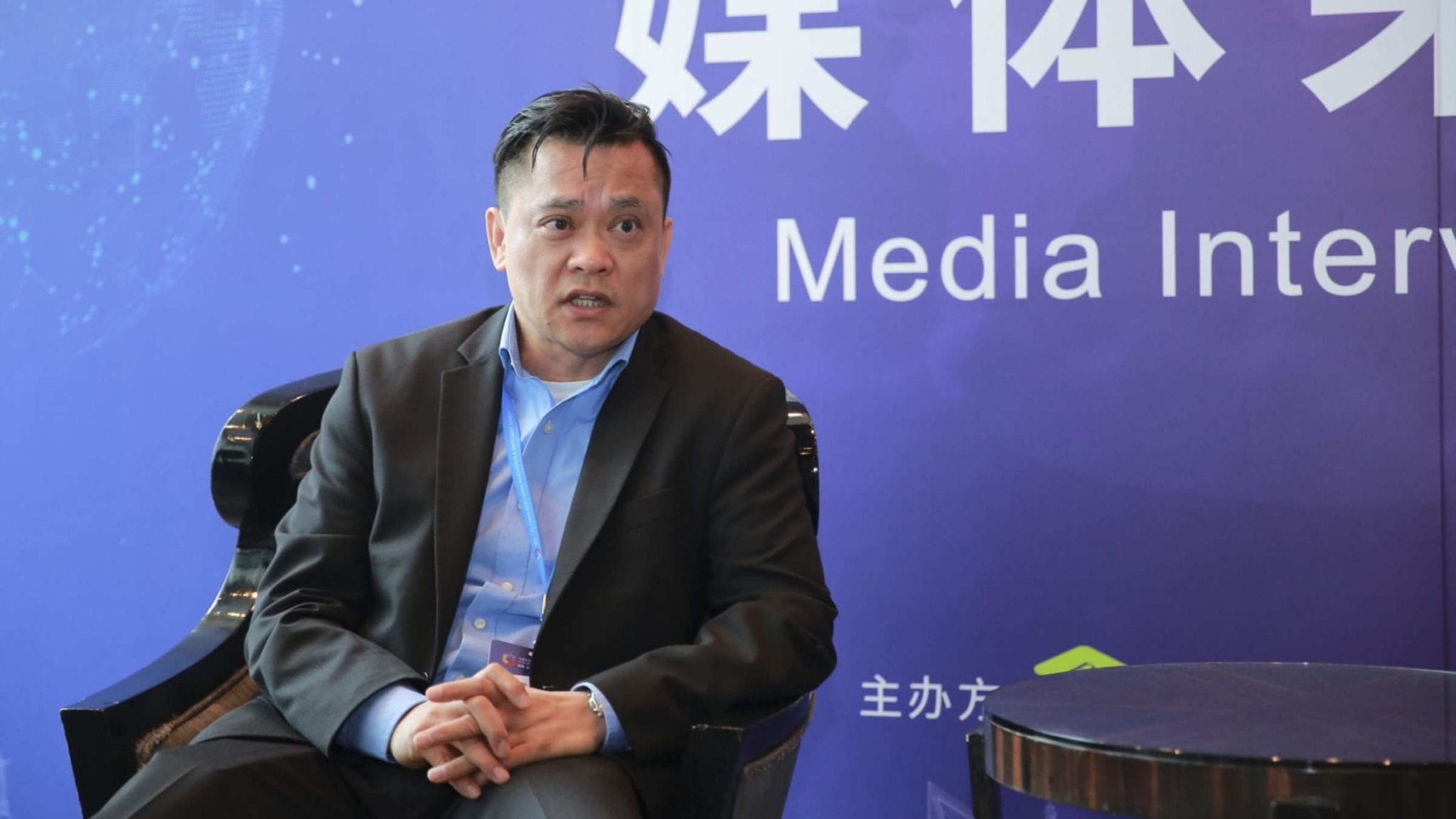 Jay Mei at BIIS 2018 (Endpoints/PharmCube)
Ex-Cel­gene ex­ec steers his biotech start­up to Hong Kong IPO as po­ten­tial can­cer drug launch looms
Jay Mei re­mem­bers the ex­act date he first met BeiGene CEO John Oyler.
It was May 14, 2016, and Mei — then an ex­ec­u­tive di­rec­tor of clin­i­cal de­vel­op­ment at Cel­gene — ac­com­pa­nied CEO Mark Alles on a trip from New Jer­sey to Bei­jing. The meet­ing ce­ment­ed more than just Cel­gene's ground­break­ing part­ner­ship with BeiGene, in which the Chi­na-based biotech of­fered its PD-1 in­hibitor in ex­change for Cel­gene's com­mer­cial op­er­a­tion in the coun­try.
For Mei, it al­so so­lid­i­fied his con­vic­tion that in ad­di­tion to over­seas and lo­cal drug­mak­ers, the time was ripe for a third kind of com­pa­ny: a hy­brid biotech that blends multi­na­tion­al cor­po­rate cul­ture with a deep un­der­stand­ing of Chi­na.
With­in a year he'd launch his own start­up in Shang­hai, with a foun­da­tion­al li­cens­ing deal and fi­nanc­ing from Cel­gene. Two more rounds to­tal­ing $141 mil­lion lat­er, with Cel­gene now part of Bris­tol My­ers Squibb and Alles now sit­ting on the board, An­ten­gene is shoot­ing for an IPO in Hong Kong (rather than Nas­daq, an op­tion that Mei said was equal­ly like­ly back in 2018).
As is cus­tom­ary, An­ten­gene did not in­di­cate how much it's plan­ning to raise in its HKEX fil­ing. But ac­cord­ing to an IFR re­port, its goal is around $200 mil­lion.
The ap­pli­ca­tion comes just three days af­ter the biotech an­nounced that Chi­nese reg­u­la­tors have cleared the IND for a Phase II tri­al of ATG-008, or onatasert­ib, oral dual mTORC1/2 in­hibitor from Cel­gene. Aside from monother­a­py tri­als, An­ten­gene is al­so do­ing com­bi­na­tion stud­ies with PD-1 in ad­vanced he­pa­to­cel­lu­lar car­ci­no­ma and ad­vanced non-small cell lung can­cer.
But the biggest loom­ing de­ci­sion has to do with se­linex­or, which Karyopharm has steered to ap­provals in the US for re­lapsed/re­frac­to­ry mul­ti­ple myelo­ma and R/R dif­fuse large B cell lym­phoma.
Known as ATG-010 in the An­ten­gene pipeline, the drug is in reg­is­tra­tional Phase II stud­ies for those ex­act two in­di­ca­tions. It's al­so be­ing test­ed in pa­tients with R/R T cell lym­phoma, NK/T cell lym­phoma and KRAS-mu­tant NSCLC. An NDA sub­mis­sion is slat­ed by 2021.
An­ten­gene li­censed two oth­er SINE com­pounds — se­lec­tive in­hibitor of nu­clear ex­port — plus a PAK4/NAMPT in­hibitor from Karyopharm. Both eltane­x­or and verdinex­or are in Phase I/II tri­als now, while ATG-019 is in Phase I.
Then there's ATG-017, the most ad­vanced mol­e­cule from a deal inked with As­traZeneca last No­vem­ber around ERK 1/2 in­hibitors. If the Phase I and sub­se­quent clin­i­cal pro­gram pan out, An­ten­gene is on the hook for $294 mil­lion in to­tal.
The rest of the pipeline (which con­sists of 12 can­cer drugs to­tal) is all dis­cov­ered in-house, hit­ting some up-and-com­ing tar­gets such as Claudin 18.2 and KRAS G12C be­fit­ting Mei's mot­to to nev­er do me-too or me-bet­ter drugs.
For all that work, though, An­ten­gene is keep­ing a lean team of 90, half of which are in­volved in R&D. The ma­jor­i­ty is based in Shang­hai, Bei­jing and Shaox­ing.
"In an­tic­i­pa­tion of the launch of ATG-010 (se­linex­or), we plan to fur­ther ex­pand our com­mer­cial­iza­tion team to have 100 full time em­ploy­ees by the end of 2021," the com­pa­ny wrote.
It's al­so build­ing a 16,300 square-me­ter man­u­fac­tur­ing site in Shaox­ing, to be on­line around 2022.
Pri­or to the pub­lic float, CEO Mei holds the largest chunk of the stock at 35%. Qim­ing and Boyu, the re­spec­tive lead­ers of the Se­ries A and B, con­trols 7.82% and 12.89%. Oth­er in­vestors in­clude Foun­tain­Vest, Cel­gene and WuXi.