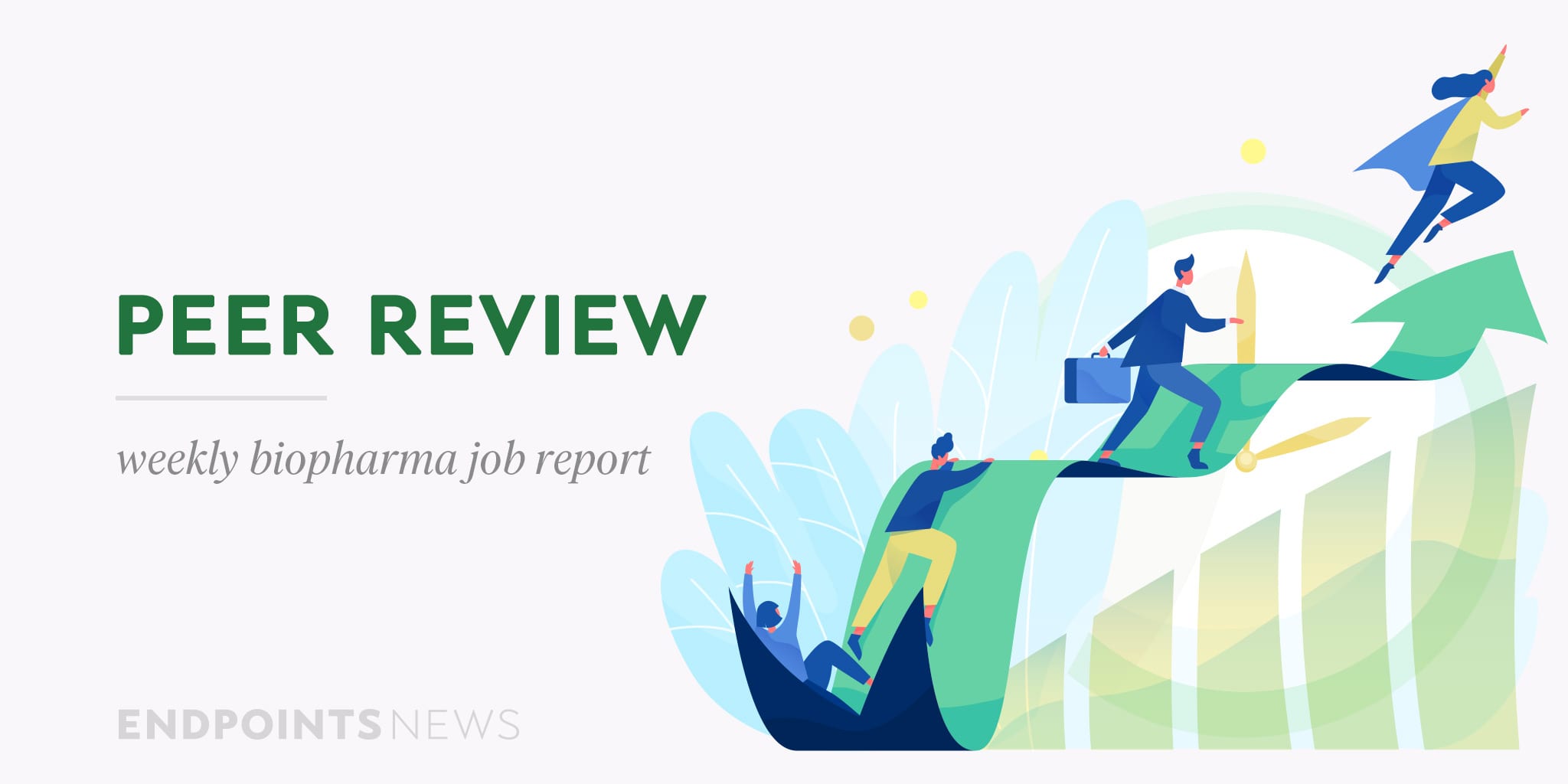 Ex-DARPA di­rec­tor pur­sues all-in-one can­cer pill as NED CEO; Karyopharm los­es com­mer­cial chief ahead of drug roll­out
"Why not try?"
That's what Ge­of­frey Ling told me over the phone when asked about what led him to his jour­ney to the po­si­tion of CEO at NED Bio­sciences — a com­pa­ny with a lofty goal of cre­at­ing an all-in-one oral drug to treat all types of can­cer and mak­ing this drug avail­able to not on­ly de­vel­oped na­tions, but al­so the de­vel­op­ing world.
Ling comes from an ex­ten­sive back­ground in med­i­cine and the gov­ern­ment. He is the co-leader of The Brain Health Pro­ject, a pro­fes­sor of neu­rol­o­gy and an at­tend­ing neu­r­o­crit­i­cal care physi­cian at John Hop­kins Uni­ver­si­ty and Hos­pi­tal, as well as the as­sis­tant di­rec­tor for Med­ical In­no­va­tion of the Sci­ence Di­vi­sion in pres­i­dent Oba­ma's White House Of­fice of Sci­ence and Tech­nol­o­gy Pol­i­cy (OSTP).
Ling, a re­tired colonel, served for 27 years in the US mil­i­tary where he toured Iraq and Afghanistan. Af­ter his time serv­ing his coun­try, Ling joined as a pro­gram man­ag­er at the De­fense Ad­vanced Re­search Pro­jects Agency (DARPA) of the US De­part­ment of De­fense — re­spon­si­ble for fund­ing the de­vel­op­ment of mil­i­tary tech­nol­o­gy — where he be­came a found­ing di­rec­tor of the DARPA Bi­o­log­i­cal Tech­nolo­gies Of­fice. Af­ter wit­ness­ing young Amer­i­cans bad­ly in­jured, and hav­ing lost their arms, Ling want­ed to find a way to give back to his fel­low sol­diers and cre­ate a pros­thet­ic arm con­trolled by thought. And in the face of skep­ti­cism, six months lat­er, Ling and his team were able to cre­ate FDA-ap­proved, thought-con­trolled pros­thet­ics.
It was dur­ing his time at DARPA that Ling came in­to con­tact with NED when they came to the or­ga­ni­za­tion to ask for fund­ing.
"I thought their ap­proach was very straight­for­ward, re­al­ly made a lot of sense to me," he said. "When they came to me with this drug cock­tail of theirs, I looked at it and I re­al­ly ad­mired the phar­ma­col­o­gy be­hind it. I un­der­stood the sci­ence. Can we find a straight­for­ward way of treat­ing mul­ti­ple can­cer types, in­ex­pen­sive­ly and with low tox­i­c­i­ty? And I looked at it and I said 'this is re­al­ly cool.' And I said we got­ta find a way to make it work."
He was pas­sion­ate about NED's mis­sion and once he left DARPA, he hopped on­to NED's board of di­rec­tors. When the com­pa­ny de­cid­ed to take their drug in­to hu­man clin­i­cal tri­als and start rais­ing funds, Ling stepped up to the chal­lenge. He said that the chal­lenges he per­ceives that he'll have in this role will be sim­i­lar to the one he had at DARPA: dis­mis­sive­ness from oth­er peo­ple.
At DARPA we would al­ways take on ideas that were con­sid­ered to be im­pos­si­ble to do, hereti­cal to the cur­rent way that peo­ple are do­ing things and it's so out of the box that peo­ple who think tra­di­tion­al­ly, they want to be dis­mis­sive even though its a cool thing. Like an in­vis­i­ble air­plane, they want to dis­miss it and you say, why are you dis­miss­ing it? If it worked wouldn't it be great? But that's not the way peo­ple think. Peo­ple think 'oh, it's too hard. It's too ex­pen­sive. It'll nev­er work.' They're dis­mis­sive. And that's the prob­lem the NED folks are hav­ing. Peo­ple are say­ing 'oh, this is not a new bi­o­log­i­cal. It is not us­ing a sin­gle drug ap­proach. It is not a brand spank­ing new drug. In fact, it's bor­ing.' And be­cause of that peo­ple are dis­miss­ing them out of hand with­out giv­ing them a fair shake.
In ad­di­tion to Ling's ap­point­ment, Pe­ter D'Erri­co — cur­rent­ly the CFO of NED — will add COO to his ti­tle.
→ The ex­o­dus from As­traZeneca fol­low­ing its big R&D re­or­ga­ni­za­tion con­tin­ues. Boaz Hir­sh­berg, VP and head of car­dio­vas­cu­lar, meta­bol­ic and re­nal dis­ease at Med­Im­mune, has joined BOL Phar­ma as CMO. The Is­raeli com­pa­ny prides it­self for be­ing an ear­ly play­er in the med­ical cannabis in­dus­try and as­pires to be a lead­ing sup­pli­er of cannabi­noid-based APIs to phar­ma, uni­ver­si­ties and oth­er in­sti­tu­tions.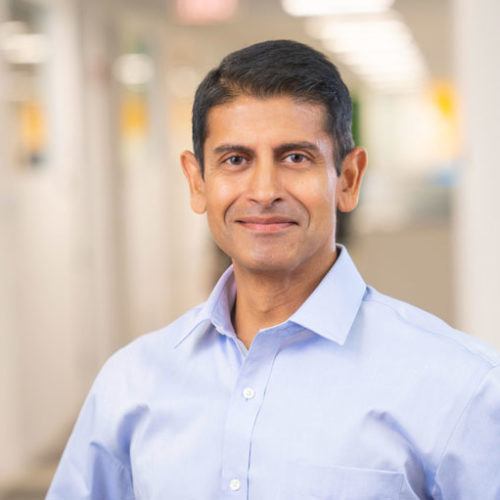 Anand Varadan
→ On the same day Karyopharm bagged a con­tro­ver­sial FDA OK for its mul­ti­ple myelo­ma drug se­linex­or (Xpovio), the com­pa­ny qui­et­ly dis­closed that its chief com­mer­cial of­fi­cer has re­signed. Anand Varadan's tenure last on­ly one year, dur­ing which he was cred­it­ed for lay­ing the ground­work for a prod­uct launch. Per­ry Mona­co, the cur­rent VP of sales, will take up more re­spon­si­bil­i­ty with some help from CEO Michael Kauff­man.
→ Cam­bridge, MA-based Tia­ki Ther­a­peu­tics has re­cruit­ed Suzanne Bruhn as its new CEO. She takes over from in­ter­im CEO Bar­bara Tate, the chief strat­e­gy of­fi­cer of the De­men­tia Dis­cov­ery Fund. Her last post was as CEO of Proclara, which op­er­at­ed in a sim­i­lar field: neu­rode­gen­er­a­tion. Tia­ki has tar­get­ed im­mune cells of the brain — mi­croglia — in an at­tempt to ad­dress in­flam­ma­to­ry-dri­ven CNS dis­or­ders and pro­tect cog­ni­tive func­tion.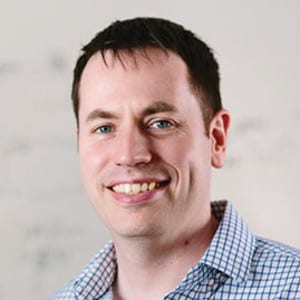 Kim Bran­son
→ GSK R&D chief Hal Bar­ron is aim­ing high for the phar­ma gi­ant's crew for ar­ti­fi­cial in­tel­li­gence and ma­chine learn­ing. The phar­ma gi­ant poached their new chief of the AI/ML group from Genen­tech, tap­ping that tal­ent-rich tech zone in South San Fran­cis­co which Bar­ron — long based in the Bay Area — al­ways in­tend­ed to re­cruit from. Kim Bran­son — who was head of AI, ear­ly clin­i­cal de­vel­op­ment at Genen­tech — adds to Bar­ron's list of lo­cal re­cruits, which in­cludes BD chief Kevin Sin. Bran­son's glob­al team in­cludes Je­re­my Eng­land, a for­mer as­so­ciate pro­fes­sor at MIT fo­cused on the cross­roads of bi­ol­o­gy and physics.
→ For the lat­est in his se­ries of biotech start­up gigs, Jay Mohr has opt­ed for the COO and CBO role at AZTher­a­pies as the com­pa­ny en­ters the fi­nal clin­i­cal stretch with a treat­ment for ear­ly Alzheimer's dis­ease. Mohr, a found­ing mem­ber and part­ner emer­i­tus at Lo­cust Walk, had re­cent­ly left a pres­i­dent and CEO po­si­tion at Diri­go Ther­a­peu­tics. His ex­pe­ri­ence with part­ner­ships and prod­uct com­mer­cial­iza­tion, CEO David El­maleh said, is es­pe­cial­ly help­ful at a time reg­u­la­to­ry fil­ings loom large. AZTher­a­pies' idea is to slow the pro­gres­sion of Alzheimer's — an ail­ment that's de­feat­ed vir­tu­al­ly every at­tempt to rein it in — by tamp­ing down the neu­roin­flam­ma­tion that leads to neu­ronal death.
→ Ahead of a piv­otal read­out, NASH play­er Madri­gal Phar­ma is pro­mot­ing Re­bec­ca Taub to pres­i­dent of R&D, a new po­si­tion that gives her more over­sight over the pipeline. Taub, a founder and for­mer CEO of Madri­gal pri­or to its merg­er with Syn­ta, has been steer­ing resme­tirom (MG-3196) in the clin­ic as CMO.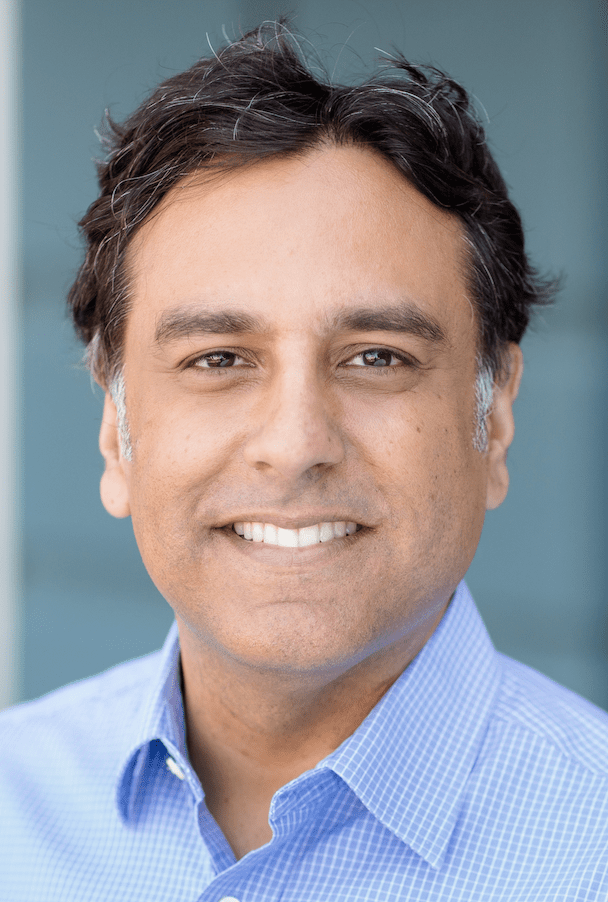 San­jay Keswani
→ An­nex­on Bio­sciences has made sev­er­al re­cruit­ments to ex­pand its se­nior lead­er­ship team to help ad­vance its two mon­o­clon­al an­ti­body prod­uct can­di­dates, ANX005 and ANX007 — used for the treat­ment of au­toim­mune and neu­rode­gen­er­a­tive dis­or­ders. The com­pa­ny wel­comed San­jay Keswani as CMO, Jen­nifer Lew as CFO and Les­ley Stolz as CBO.
Keswani brings over 20 years of ex­pe­ri­ence to the po­si­tion, hop­ping over to the com­pa­ny af­ter a brief, 10-month stint as CEO of Rheos Med­i­cines. Ear­li­er he had done a stint at Roche as their SVP and glob­al head of neu­ro­science, oph­thal­mol­o­gy and rare dis­eases re­search & de­vel­op­ment. Pri­or to Roche, he served in se­nior roles at Bris­tol-My­ers Squibb and Eli Lil­ly.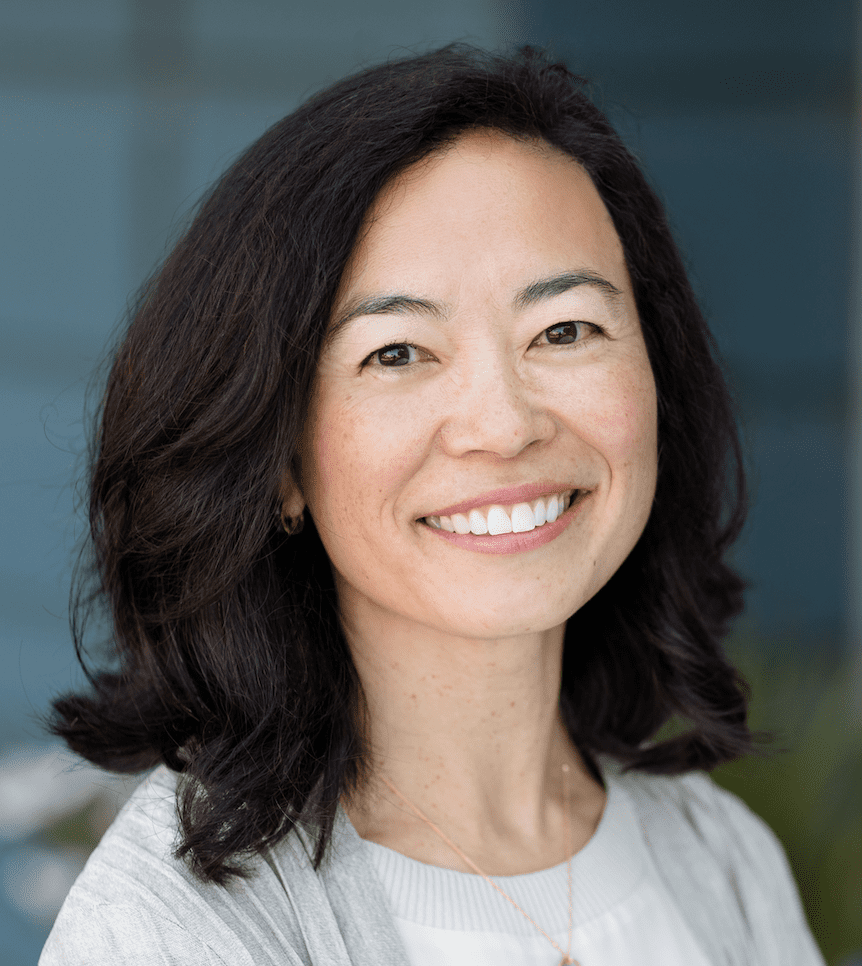 Jen­nifer Lew
Lew, who served as trou­bled Aduro Biotech's CFO, is cred­it­ed with play­ing a lead role in the prepa­ra­tion and ex­e­cu­tion of their IPO which raised $119 mil­lion in 2015. Stolz hopped over from J&J In­no­va­tion where she helped run their West Coast JLABS busi­ness.
→ Ex-Genen­tech star and 23andMe vet Richard Scheller jumped over to join Neil Ku­mar's new com­pa­ny, Bridge­Bio, as their chair­man in R&D. Bridge­Bio re­cent­ly fin­ished off a stel­lar IPO, which has left the com­pa­ny with a $3.3 bil­lion mar­ket cap. Scheller com­mit­ted to stay­ing with 23andMe for 4 years and now leaves his po­si­tion in the hands of Ken­neth Hillan, the for­mer CEO of Achao­gen, which went bank­rupt and liq­ui­dat­ed in a fire sale
Les­ley Stolz
→ IDEAYA Bio­sciences strength­ens its lead­er­ship team with the ap­point­ments of Paul Stone as CFO, An­dres Ruiz Briseno as vice pres­i­dent, fi­nance and ten year Genen­tech vet Mick O'Quigley as vice pres­i­dent, de­vel­op­ment op­er­a­tions. Stone pre­vi­ous­ly served as the com­pa­ny's SVP, gen­er­al coun­sel and head of op­er­a­tions. He will con­tin­ue his du­ties as the prin­ci­pal fi­nan­cial ac­count­ing of­fi­cer and over­see the le­gal func­tion as gen­er­al coun­sel. Stone joined the com­pa­ny from 5AMVen­tures. Ruiz Briseno re­cent­ly served as the com­pa­ny's se­nior di­rec­tor, fi­nance and con­troller. He joined the com­pa­ny from Phar­ma­cyclics as their di­rec­tor of fi­nan­cial plan­ning and analy­sis. He was cred­it­ed with help­ing lead Phar­ma­cyclics' fi­nance and op­er­a­tions ef­forts in sup­port of the suc­cess­ful launch of Im­bru­vi­ca through to its ac­qui­si­tion by Ab­b­Vie. O'Quigley has sup­port­ed the com­pa­ny in var­i­ous clin­i­cal op­er­a­tions. Pre­vi­ous­ly, he held var­i­ous clin­i­cal op­er­a­tion roles at Am­gen for twelve years.
→ Oc­u­lar Ther­a­peu­tix — a com­pa­ny fo­cused on the de­vel­op­ment of treat­ments for eye con­di­tions and dis­eases — wel­comed Christo­pher White as the com­pa­ny's SVP, head of busi­ness and cor­po­rate de­vel­op­ment. Be­fore hop­ping on­board to Oc­u­lar, White was the COO at Sil­ver Creek Phar­ma­ceu­ti­cals — a pri­vate Bay Area biotech­nol­o­gy com­pa­ny fo­cused on the de­vel­op­ment of nov­el re­gen­er­a­tive med­i­cines. He's al­so held roles as CBO of both En­ta­sis Ther­a­peu­tics and AM­AG Phar­ma­ceu­ti­cals. Be­fore join­ing the biotech in­dus­try, White worked as a part­ner at man­age­ment con­sult­ing firms Ac­cen­ture and A.T. Kear­ney.
→ NeoPhore — a com­pa­ny de­vel­op­ing small mol­e­cule treat­ments for can­cer — wel­comed Matthew Bak­er to the ranks of its man­age­ment team as VP im­munol­o­gy. Cur­rent­ly, Bak­er serves as the non-ex­ec­u­tive di­rec­tor at Ox­ford Ge­net­ics. Pri­or to join­ing NeoPhore, Bak­er was the co-founder, CEO and CSO of An­ti­tope. Oth­er po­si­tions that he has served in­clude CSO of Abzena and co-founder and CSO of Den­cep­tor Ther­a­peu­tics. Be­fore co-found­ing, An­ti­tope in 2004, Bak­er held stints at Bio­va­tion, Cel­lu­lar Tech­nolo­gies and What­man Bio­Sciences.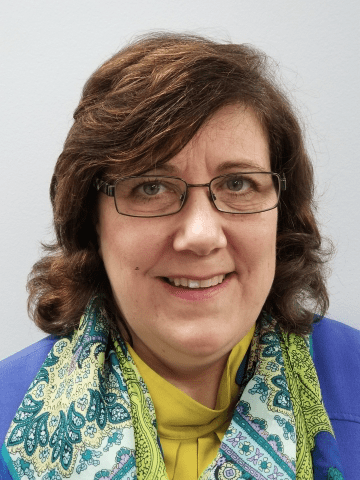 Lau­ra Edger­ly-Pflug
→ Lyra Ther­a­peu­tics — fo­cused on de­vel­op­ing treat­ments for ear, nose and throat (ENT) dis­eases — has added Lau­ra Edger­ly-Pflug as SVP of tech­ni­cal op­er­a­tions of the com­pa­ny. Edger­ly-Pflug joins right as their lead drug can­di­date, LYR-210 is en­ter­ing a Phase II clin­i­cal tri­al for the treat­ment of rhi­nos­i­nusi­tis. Edger­ly-Pflug joins from her pre­vi­ous post as vice pres­i­dent of tech­ni­cal op­er­a­tions at Adgero Bio­phar­ma­ceu­ti­cals. She brings over 25 years worth of ex­pe­ri­ence from sev­er­al biotech and phar­ma­ceu­ti­cal com­pa­nies, such as In­smed, Ova­tion Phar­ma­ceu­ti­cals (cur­rent­ly Recor­dati Rare Dis­eases), Bio­mi­ra (cur­rent­ly Seat­tle Ge­net­ics) and The Li­po­some Com­pa­ny.
→ Start Codon, the start­up ac­cel­er­a­tor with a mis­sion to nur­ture ear­ly-stage health­care star­tups in the Gold­en Tri­an­gle, has added two ex­ecs to their sup­port team. Daniel Rooke, part­ner and head of op­er­a­tions, brings le­gal ex­per­tise and some re­cent in­sights gleaned at Cy­cle Phar­ma. Saku­ra Hol­loway leaps from a BD role at Mer­ck KGaA to be­come part­ner and head of dili­gence.
→ Jim Mel­lon's ag­ing ven­ture Ju­ve­nes­cence — which in Jan­u­ary raised $46 mil­lion to crack the bi­o­log­i­cal bar­ri­ers of ag­ing to live un­til 150 — has tapped Col­in Watts as CEO of Ju­ve­nes­cence Life, which is fo­cus­ing on the com­mer­cial­iza­tion of health sup­ple­ments, nu­traceu­ti­cals and med­ical foods that can im­prove hu­man longevi­ty and qual­i­ty of life. Watts comes from a back­ground in the health­care, re­tail, con­sumer prod­ucts, food, and well­ness in­dus­tries and most re­cent­ly served as CEO of The Vi­t­a­min Shoppe.
With con­tri­bu­tion by Am­ber Tong