Ex-Den­dreon chief Mitch Gold steers his way back to the pub­lic mar­kets, look­ing to jump­start a new clin­i­cal pro­gram
Mitch Gold is com­ing back to the helm of a pub­lic biotech com­pa­ny.
The for­mer Den­dreon CEO — and cur­rent ven­ture cap­i­tal­ist — who was forced out of that com­pa­ny as Provenge slow­ly de­railed, is get­ting back in­to the pub­lic eye with con­sid­er­ably less fan­fare this time around.
Af­ter Ni­valis' drug failed in a dis­as­trous at­tempt to come up with an add-on to Ver­tex's cys­tic fi­bro­sis com­bo, about the on­ly thing left af­ter the in­evitable slash and burn on staff and costs was a vir­tu­al­ly emp­ty pub­lic shell.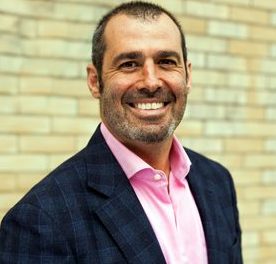 Mitch Gold
Ni­valis had man­aged to catch one of the last waves in the old IPO boom in cash­ing in on in­vestors' in­ter­est in biotech. But by the time the mar­ket closed to­day the mar­ket cap had shrunk down to a mere $41.3 mil­lion. And now Gold's Alpine Im­mune Sys­tem is tak­ing that over in a re­verse merg­er that will scoot it out in­to the pub­lic mar­ket.
One of the big ideas at Alpine is to of­fer cus­tom en­gi­neer­ing work for the cell ther­a­pies now in the pipeline. Kite, crosstown Seat­tle biotech Juno and oth­ers have been adapt­ing T cells in­to can­cer weapons. And Alpine's top sci­en­tists — Ryan Swan­son and Michael Ko­r­nack­er, who both left Am­gen af­ter the big biotech opt­ed to shut­ter its Seat­tle cam­pus — have come up with some new tech that they be­lieve can make CAR-Ts and TCRs bet­ter equipped to hunt down and de­stroy can­cer cells.
The com­pa­ny has al­so been work­ing on pro­teins that can ei­ther amp up or tamp down on an im­mune re­sponse, and Alpine is plan­ning to get start­ed in the clin­ic with a Phase I study for a dual ICOS/CD28 an­tag­o­nist en­gi­neered for use in au­toim­mune and in­flam­ma­to­ry dis­eases in the sec­ond half of 2018.
To get the deal done, Fra­zier Health­care Part­ners, Gold's Alpine BioVen­tures, and Or­biMed Ad­vi­sors will in­vest a com­bined ad­di­tion­al $17 mil­lion in­to Alpine Im­mune Sci­ences. The cash Alpine Im­mune brings to the ta­ble, com­bined with the $44 mil­lion that Ni­valis has left, will give the com­pa­ny $90 mil­lion in cash. And Ni­valis share­hold­ers will hang on to 26% of the merged op­er­a­tions.
Long­time biotech ob­servers will re­mem­ber — or can't for­get — that Den­dreon was once one of the high fly­ers in the in­dus­try. Af­ter the FDA fi­nal­ly got around to ap­prov­ing Provenge, though, new ther­a­pies were lin­ing up to claim the bulk of the mar­ket it aimed for. But Gold made out well, cash­ing in $29 mil­lion in stock on the ap­proval news and stock spike.
"This merg­er pro­vides a unique op­por­tu­ni­ty to ac­cel­er­ate the de­vel­op­ment of our nov­el im­munother­a­py plat­form fo­cused on both in­flam­ma­tion and im­muno-on­col­o­gy," said Gold in a state­ment. "We look for­ward to build­ing on our ear­ly suc­cess by tak­ing mul­ti­ple nov­el pro­grams in­to the clin­ic to help pa­tients with sig­nif­i­cant med­ical needs."