Ex-Puma ex­ec sen­tenced to prison stretch on in­sid­er-trad­ing con­vic­tion — 'greed' made me do it
Puma Biotech­nol­o­gy's $PBYI for­mer head of reg­u­la­to­ry af­fairs will be spend­ing the next cou­ple of years in prison, serv­ing a sen­tence for in­sid­er trad­ing af­ter tak­ing a guilty plea last fall.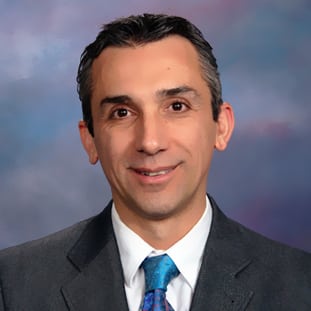 Robert Gadimi­an
The lat­est in a long string of in­sid­er trad­ing cas­es in biotech fea­tures Robert Gadimi­an, who had to pay up af­ter the SEC ac­cused him of pock­et­ing more than $1 mil­lion in il­lic­it stock gains. Gadimi­an used his in­sid­er knowl­edge at Puma to get the scoop on ner­a­tinib, buy­ing shares just ahead of tri­al re­sults in 2013 and 2014.
Ac­cord­ing to the SEC state­ment, Puma ac­cused him of trad­ing il­lic­it­ly, lead­ing him to ad­mit that he had done it out of pure greed. He al­so changed his trad­ing records dur­ing the com­pa­ny probe. The US At­tor­ney's of­fice got him, though, and he ac­cept­ed full re­spon­si­bil­i­ty at his sen­tenc­ing, ac­cord­ing to a Reuters piece.
"I knew what I was do­ing was not on­ly il­le­gal but moral­ly wrong," he said. "There is sim­ply no ex­cuse for my ac­tions."
The biotech ex­ec didn't lack for re­sources. The sto­ry notes that he cashed in $5 mil­lion worth of stock op­tions af­ter he left the com­pa­ny.
Gadimi­an had to sur­ren­der $1.16 mil­lion and now al­so has to al­so pay a $25,000 fine.