Ex-Shire ex­ec Phil Vick­ers joins the mi­gra­tion to star­tups, tak­ing the reins at an im­muno-on­col­o­gy biotech
A small im­muno-on­col­o­gy com­pa­ny in Toron­to has at­tract­ed Phil Vick­ers, a big name in the glob­al R&D scene, to take the reins as the start­up's new CEO.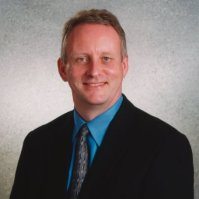 Phil Vick­ers
You might've heard of Vick­ers when he was at Shire, where he led the phar­ma gi­ant's glob­al R&D for sev­en years. When he start­ed there, Vick­ers over­saw a hand­ful of rare dis­ease pro­grams. By the time he left, he was head­ing up 40 pro­grams in clin­i­cal de­vel­op­ment.
Vick­ers spent a big chunk his ca­reer in Big Phar­ma, work­ing at Mer­ck, Pfiz­er and Boehringer-In­gel­heim be­fore his gig at Shire. But now he's head­ing to a tiny up­start in Toron­to called North­ern Bi­o­log­ics.
Vick­ers was in­tro­duced to the com­pa­ny through his friends at Ver­sant Ven­tures, the VC firm that closed a $400 mil­lion fund ear­li­er this year. Ver­sant is an in­vestor in North­ern Bi­o­log­ics, and Vick­ers was con­sid­er­ing join­ing the com­pa­ny's board. In a meet­ing with the start­up's lead­er­ship team, Vick­ers start­ed brain­storm­ing how the com­pa­ny might ad­dress op­por­tu­ni­ties and chal­lenges that lay ahead.
They de­cid­ed to of­fer him the top job in­stead.
With Vick­ers' back­ground, he could like­ly have his pick of com­pa­nies to lead, but he said he's ex­cit­ed to work with a small com­pa­ny again.
"There's an ex­cite­ment and elec­tric­i­ty about be­ing at a small­er com­pa­ny," Vick­ers says. "There's a lot of in­no­va­tion go­ing on at small com­pa­nies, where you start with a nugget of an idea and you're able to rapid­ly move it for­ward. There's min­i­mal bu­reau­cra­cy to slow it down, and there's nowhere to hide so every­one has to play a role in mov­ing the com­pa­ny for­ward."
On the sci­ence side, Vick­ers is en­thu­si­as­tic about North­ern Bi­o­log­ics' lead pro­gram, which the com­pa­ny has coined MSC-1. The as­set is an an­ti-LIF an­ti­body (LIF = leukemia in­hibito­ry fac­tor), which is gain­ing es­teem as an emerg­ing tar­get in can­cer im­munol­o­gy.
"It's in can­cer's best in­ter­est to be pro­tect­ed from the body's im­mune sys­tem, so tu­mors co-opt LIF to dri­ve im­muno­sup­pres­sion," Vick­ers tells me. "LIF al­so seems to be in­volved with the self-re­new­al of can­cer stem cells."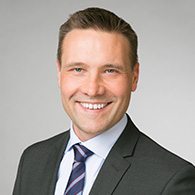 Ste­fan Lar­son
LIF might be im­pli­cat­ed in a large va­ri­ety of can­cer types, Vick­ers said, in­clud­ing ones with high un­met needs like pan­cre­at­ic, ovar­i­an and non-small cell lung can­cer. A drug that tar­gets a wide range could be quite im­pact­ful if it works, of course.
Vick­ers is tak­ing the reins from North­ern Bi­o­log­ics' found­ing CEO Ste­fan Lar­son, who will re­main on the com­pa­ny's board and re­join Ver­sant as a ven­ture part­ner.
Vick­ers will re­main in Lex­ing­ton, MA, where he has a home, and split a big chunk of his time be­tween North­ern Bi­o­log­ics' HQ in Toron­to and the Boston area.