Ex­pect­ed mis­takes, the need for speed, and change to come: CBER's Pe­ter Marks looks ahead
In a wide-rang­ing Nov. 6 dis­cus­sion with the pres­i­dent and CEO of the Friends of Can­cer Re­search, Jeff Allen, CBER di­rec­tor Marks spoke to tem­per­ing pub­lic ex­pec­ta­tion, sus­tain­ing CBER staff de­spite a crush­ing work­load dur­ing the coro­n­avirus pan­dem­ic, and the pos­si­bil­i­ty of more changes in 2021.
Un­der a new ad­min­is­tra­tion, said Marks, speak­ing at a vir­tu­al ses­sion of Bio­Phar­ma Con­gress 2020, much could change. "So my hope is that we've al­ready start­ed the foun­da­tion for what needs to hap­pen here.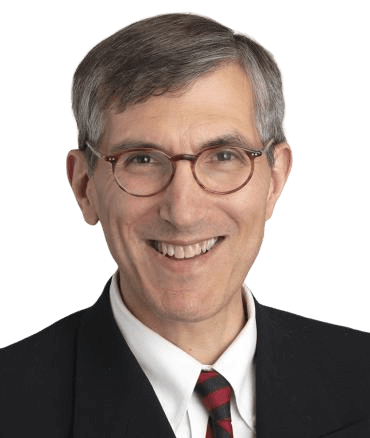 Pe­ter Marks
"We need to fun­da­men­tal­ly change the dis­course here from one of dis­trust and sus­pi­cion to one of con­fi­dence that there is a group of in­di­vid­u­als who are sci­ence-based, who are pub­lic health pro­fes­sion­als, who are go­ing to make it their busi­ness to make sure that what­ev­er comes through this process is safe and ef­fec­tive — and is some­thing that every­one should feel com­fort­able tak­ing," said Marks. "That doesn't mean that we can't make mis­takes, but it means that we will put the best minds to­geth­er" to do the best work with as­sets on hand.
Allen asked how Marks felt about be­com­ing a more pub­lic fig­ure: "Pe­ter Marks is be­com­ing a house­hold name for many Amer­i­cans!" In re­sponse, Marks said he's a per­son who's or­di­nar­i­ly very hap­py to stay out of the lime­light. Right now, though, he said that it's his job to "com­bat the fear … and the lack of con­fi­dence in vac­cine de­vel­op­ment. …There needs to be a face of this — some­body that's go­ing to be rea­son­able, and some­body that isn't Pollyan­na."
Pub­lic mes­sag­ing, said Marks, needs to be re­al­is­tic about the fact that vac­cines will have some side ef­fects but that wide­spread adop­tion of a COVID-19 vac­cine will "save many, many more lives."
"I think what we need," said Marks, is for in­di­vid­u­als to be "com­fort­able rolling up their sleeve and tak­ing the vac­cine." He him­self, he said, is not wor­ried about hav­ing ef­fi­ca­cious vac­cines, though some vac­cine can­di­dates will like­ly fall by the way­side. "I'm sure we should ex­pect that some vac­cines…prob­a­bly should not be fur­ther de­vel­oped." Still, he said, "It's go­ing to be a de­vel­op­ment path­way like we nor­mal­ly see, and I'm con­fi­dent that we're go­ing to have dif­fer­ent ef­fi­ca­cious vac­cines. I'm al­so pret­ty con­fi­dent that we're go­ing to have some fail­ure."
See­ing these fail­ures, he said, is just an ex­am­ple of good drug de­vel­op­ment at work. Ear­ly tox­i­c­i­ty sig­nals, he said, will be at­tend­ed to both by spon­sors and by FDA, "giv­en the ro­bust in­ter­ac­tion be­tween the agency and spon­sor pro­fes­sion­als."
All of the co­or­di­na­tion to move vac­cines along, to­geth­er with CBER's oth­er work, has placed con­sid­er­able "wear and tear" on CBER staff, ac­knowl­edged Allen. "We've been very lucky to have an in­cred­i­bly de­vot­ed work­force – peo­ple have been putting in long hours," said Marks.
Staff will be shuf­fled around to han­dle vac­cine emer­gency use au­tho­riza­tions as they be­gin to come in, he said. "I think we have a large bo­lus of work that we're look­ing at in the com­ing cou­ple of months – and I think we have an all-hands-on-deck ap­proach here where peo­ple will be moved around as need­ed to ad­dress that," said Marks, point­ing out that the ne­ces­si­ty for speedy reg­u­la­to­ry ac­tion is why the EUA is an ap­pro­pri­ate means of get­ting vac­cines out the door and de­liv­ered to Amer­i­cans.
From CBER's per­spec­tive, the in­creased at­ten­tion on the agency's work has had the unan­tic­i­pat­ed – but wel­come – side ef­fect that "peo­ple re­al­ize that it's a pret­ty ex­cit­ing place to work," said Marks. He said hir­ing has been go­ing "a lit­tle bit bet­ter," and that the agency has been see­ing an in­flux of re­sumes and in­quiries for avail­able po­si­tions.
---
RAPS: First pub­lished in Reg­u­la­to­ry Fo­cus™ by the Reg­u­la­to­ry Af­fairs Pro­fes­sion­als So­ci­ety, the largest glob­al or­ga­ni­za­tion of and for those in­volved with the reg­u­la­tion of health­care prod­ucts. Click here for more in­for­ma­tion.