Ex­perts urge trans­paren­cy, ad­vi­so­ry com­mit­tee re­view for Covid-19 vac­cines
At a vir­tu­al brief­ing on Tues­day, sev­er­al ex­perts told mem­bers of the House Com­mit­tee on Over­sight and Re­form Sub­com­mit­tee on Eco­nom­ic and Con­sumer Pol­i­cy that a trans­par­ent process and ad­vi­so­ry com­mit­tee re­view will be key to the ef­fec­tive roll­out of a vac­cine to pre­vent coro­n­avirus dis­ease.
The brief­ing comes just two weeks af­ter the FDA is­sued guid­ance on the de­vel­op­ment and li­cen­sure of vac­cines against SARS-CoV-2, the virus that caus­es Covid-19, and at a time when some of the most ad­vanced vac­cine can­di­dates are mov­ing in­to Phase 3 tri­als.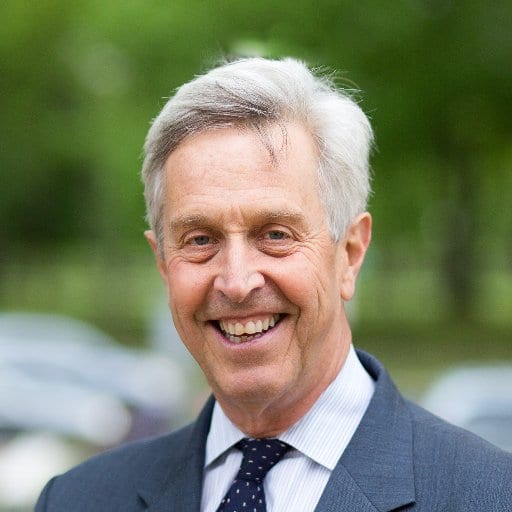 Bruce Gellin
Dur­ing the brief­ing, Bruce Gellin, pres­i­dent, glob­al im­mu­niza­tion at the Sabin Vac­cine In­sti­tute, said that FDA's re­cent guid­ance helps pro­vide trans­paren­cy about its de­ci­sion-mak­ing process for an even­tu­al Covid-19 vac­cine.
"Guid­ances like these, while di­rect­ed to in­dus­try, are re­al­ly for all to see, so all know the con­sid­er­a­tions that go in­to the process," Gellin said, warn­ing that cut­ting cor­ners in the race to ap­prove a vac­cine would be a "mis­step" with "se­ri­ous im­pli­ca­tions," such as fu­el­ing vac­cine skep­ti­cism and erod­ing the pub­lic's trust in FDA's ap­proval process.
"I strong­ly rec­om­mend that any vac­cine that's be­ing con­sid­ered for any type of ap­proval by the FDA be re­viewed in an open pub­lic meet­ing by FDA's Vac­cine and Re­lat­ed Bi­o­log­i­cal Prod­ucts Ad­vi­so­ry Com­mit­tee [VRB­PAC]," Gellin said, not­ing his past par­tic­i­pa­tion on the com­mit­tee.
"With­out such a pub­lic re­view, I have no doubt that sto­ries will ap­pear about vac­cine ap­provals made be­hind closed doors be­cause the gov­ern­ment didn't want the pub­lic to see what or who may have in­flu­enced those de­ci­sions," he said.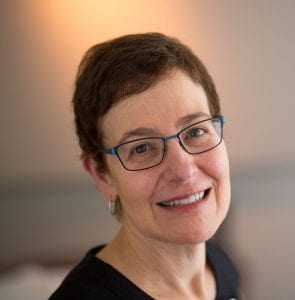 Ruth Kar­ron
Two oth­er ex­perts, Ruth Kar­ron, di­rec­tor of the Cen­ter for Im­mu­niza­tion Re­search at Johns Hop­kins Bloomberg School of Pub­lic Health, and Ja­son Schwartz, as­sis­tant pro­fes­sor of health pol­i­cy at the Yale School of Pub­lic Health, con­curred.
Kar­ron, who pre­vi­ous­ly chaired the com­mit­tee, said that VRB­PAC's "ad­vice will be crit­i­cal as the FDA re­views vac­cine tri­al da­ta and makes de­ci­sions about emer­gency use au­tho­riza­tions (EUAs) and li­cen­sure."
Schwartz added that both VRB­PAC and the Cen­ters for Dis­ease Con­trol and Pre­ven­tion's Ad­vi­so­ry Com­mit­tee on Im­mu­niza­tion Prac­tices (ACIP) have helped to sup­port the gov­ern­ment's reg­u­la­to­ry and pol­i­cy­mak­ing work for vac­cines for decades.
"The clos­er that our gov­ern­ment health agen­cies ad­here to their well-es­tab­lished, time test­ed process­es for eval­u­at­ing the safe­ty and ef­fec­tive­ness of Covid-19 vac­cines and de­vel­op­ing ev­i­dence-based ap­proach­es for their de­ploy­ment, the more con­fi­dence the pub­lic can have in the in­tegri­ty and qual­i­ty of those de­ci­sions and those vac­cines," Schwartz said.
Ap­provals and EUAs
Jesse Good­man
Jesse Good­man, di­rec­tor of the Cen­ter on Med­ical Prod­uct Ac­cess, Safe­ty and Stew­ard­ship at George­town Uni­ver­si­ty and for­mer chief sci­en­tist at FDA, said he thinks the 50% ef­fec­tive­ness thresh­old set in FDA's guid­ance is "a rea­son­able start­ing point."
Good­man al­so said that with ad­e­quate cau­tion, an EUA or ex­pand­ed ac­cess pro­to­col could pro­vide ear­ly ac­cess to a vac­cine.
"We need to be very thought­ful about any vac­cine ac­cess pri­or to ap­proval. There may be cir­cum­stances where use of an un­ap­proved vac­cine could be ap­pro­pri­ate in a se­vere out­break. For ex­am­ple, if a vac­cine with doc­u­ment­ed safe­ty and promis­ing ef­fec­tive­ness were avail­able, but all the da­ta need­ed [was] not yet sub­mit­ted, FDA could pro­vide ac­cess through an ex­pand­ed ac­cess pro­gram or through an emer­gency use au­tho­riza­tion," Good­man said.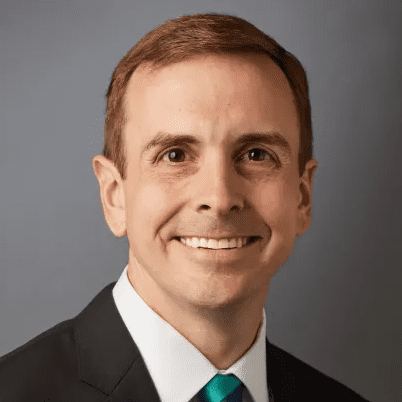 Ja­son Schwartz
Both Good­man and Schwartz raised con­cerns that the pub­lic might not un­der­stand the dif­fer­ence be­tween an EUA and full ap­proval.
"I would be con­cerned … that an emer­gency use au­tho­riza­tion would not be un­der­stood among the pub­lic to be dif­fer­ent from the full ap­proval with all the de­tails from the FDA," Schwartz said, be­fore adding that is­su­ing an EUA pri­or to hav­ing Phase 3 da­ta in hand would be a "very se­ri­ous gam­ble."
Good­man sug­gest­ed that FDA re­quire in­formed con­sent as part of the process for ad­min­is­ter­ing a vac­cine un­der an EUA and said that such use should be "tar­get­ed to those at high­est risk of in­fec­tion and com­pli­ca­tions."
For a look at all End­points News coro­n­avirus sto­ries, check out our spe­cial news chan­nel.
---
RAPS: First pub­lished in Reg­u­la­to­ry Fo­cus™ by the Reg­u­la­to­ry Af­fairs Pro­fes­sion­als So­ci­ety, the largest glob­al or­ga­ni­za­tion of and for those in­volved with the reg­u­la­tion of health­care prod­ucts. Click here for more in­for­ma­tion.