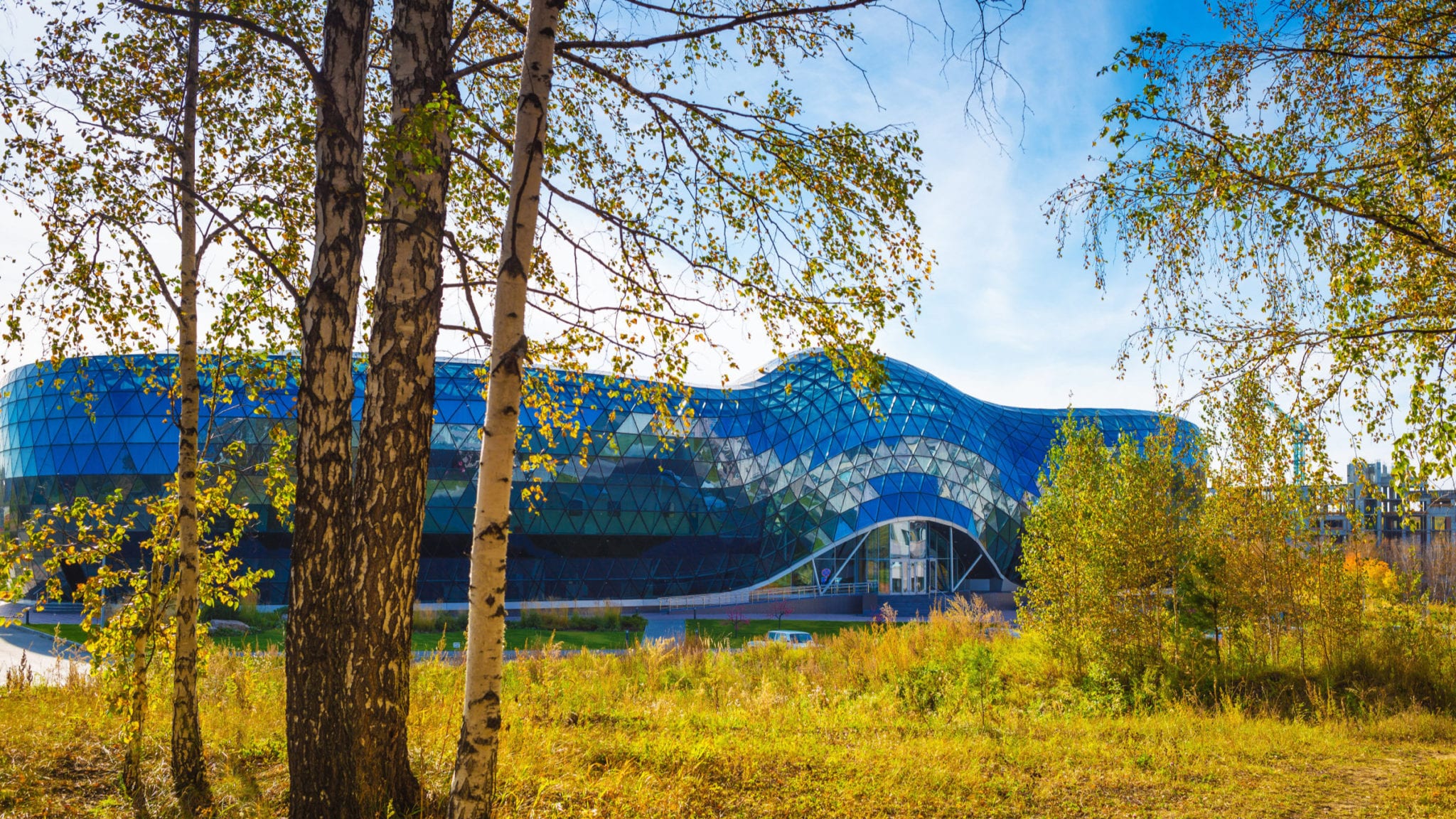 Biotechnopark in Koltsovo, Novosibirsk Oblast. Shutterstock
Ex­plo­sion, fire rip Russ­ian re­search fa­cil­i­ty hous­ing small­pox, Ebo­la
An ex­plo­sion start­ed a fire at a Russ­ian re­search cen­ter that hous­es small­pox and Ebo­la, blow­ing out glass win­dows and in­flict­ing third-de­gree burns on one work­er, al­though state-run me­dia said that there is no dan­ger to the gen­er­al pop­u­la­tion.
The State Re­search Cen­ter of Vi­rol­o­gy and Biotech­nol­o­gy, al­so known as the Vec­tor In­sti­tute, is one of on­ly two places in the world that still hous­es the small­pox virus, af­ter the WHO de­clared the dis­ease erad­i­cat­ed in 1980. The oth­er is — some­what con­tro­ver­sial­ly — the US Cen­ters for Dis­ease Con­trol (CDC) in At­lanta.
Al­though there is no in­di­ca­tion yet that in­de­pen­dent me­dia have con­firmed the re­port that the area around the fa­cil­i­ty, Koltso­vo city in Siberia, re­mains safe, the state agency TASS said there were no bio­haz­ards in the part of the cen­ter af­fect­ed by the ex­plo­sion.
Vec­tor has a rep­u­ta­tion as a top-of-the-line re­search in­sti­tu­tion for epi­demi­ol­o­gy and just com­plet­ed tri­als for an Ebo­la vac­cine but has seen its fair share of con­tro­ver­sy. In 1994, a high-rank­ing So­vi­et bioweapons of­fi­cial who de­fect­ed to the Unit­ed States said the coun­try's small­pox sam­ples had been moved there for re­search in­to biowar­fare. And in 2004, a Russ­ian sci­en­tist died there­after stick­ing her­self with an Ebo­la nee­dle. The New York Times found that the in­ci­dent was not im­me­di­ate­ly re­port­ed, pre­vent­ing her from get­ting treat­ment.
Es­ti­mates vary, but small­pox took up to 500 mil­lion lives in the 20th cen­tu­ry be­fore its erad­i­ca­tion.
The news comes one month af­ter an ex­plo­sion in an­oth­er fa­cil­i­ty in north­ern Rus­sia killed five nu­clear sci­en­tists.