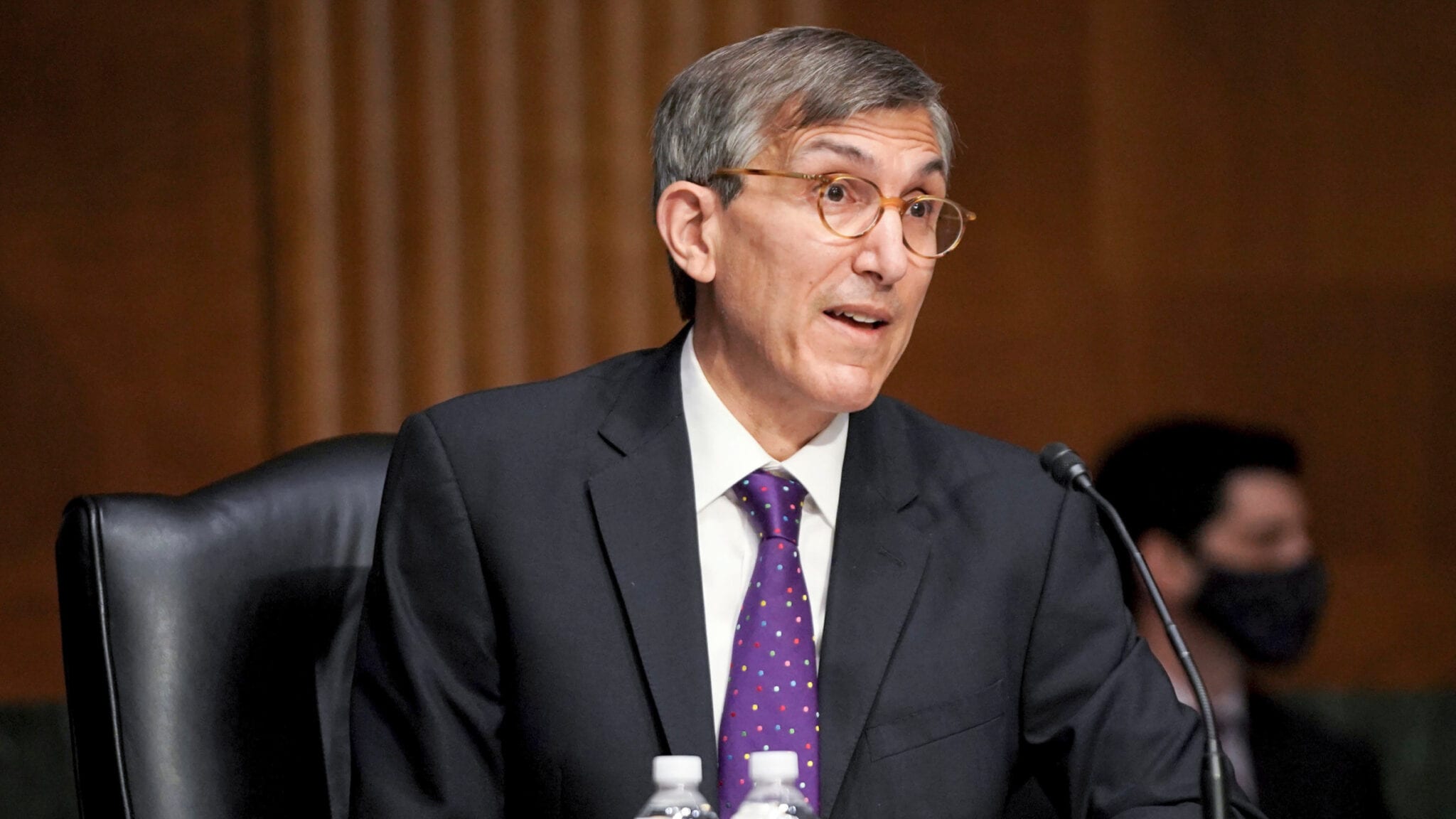 Peter Marks, CBER director (Greg Nash/Pool via AP Images)
Eye in­jec­tions caus­ing blind­ness? FDA's stem cell clin­ic crack­down read­ies for ac­tion
Be­gin­ning next week, the FDA will of­fi­cial­ly start a long-await­ed crack­down on stem cell clin­ics hawk­ing un­proven treat­ments that have no in­ten­tion of go­ing through the of­fi­cial process of test­ing their prod­ucts in clin­i­cal tri­als.
More than 1,000 of these di­rect-to-con­sumer stem cell clin­ics have popped up across the coun­try in re­cent years, promis­ing help for con­di­tions with lim­it­ed to no treat­ment op­tions, like Alzheimer's, ALS, autism or even Covid-19, and no clin­i­cal ev­i­dence to back their pricey prod­ucts.
"Ob­vi­ous­ly, it can't be that on June 1 we're go­ing to shut every­thing down, be­cause we don't have the band­width," FDA's top bi­o­log­ics head Pe­ter Marks told End­points News in an in­ter­view. "But we're go­ing to make very clear that we are se­ri­ous about putting an end to prod­ucts that should be un­der in­ves­ti­ga­tion­al new drug ap­pli­ca­tions or bi­o­log­ic li­cense ap­pli­ca­tions."
The FDA has pro­vid­ed these clin­ics with plen­ty of lee­way in the in­ter­ven­ing years (al­though any safe­ty events must be re­port­ed to the agency by law) — of­fer­ing more than 3 years of en­force­ment dis­cre­tion while pro­vid­ing rapid re­spons­es to any in­quiries from stem clin­ics that want­ed to get up to speed on what they need to sub­mit to the FDA.
"Peo­ple de­serve to have med­ical prod­ucts that work. It's quite an irony that peo­ple who are pay­ing out of pock­et are of­ten get­ting prod­ucts that have ze­ro ef­fi­ca­cy or even worse, they could be harm­ful," Marks added.
In­deed, the FDA has doc­u­ment­ed such se­ri­ous ad­verse events over the years, in­clud­ing at least one pa­tient be­com­ing blind due to an in­jec­tion of stem cells in­to the eye, and an­oth­er re­ceiv­ing a spinal cord in­jec­tion that caused the growth of a tu­mor.
Back in 2017, US Mar­shals, at the re­quest of FDA, al­so seized five vials of a small­pox vac­cine con­tain­ing live cow pox virus that were dis­cov­ered dur­ing an in­spec­tion of a San Diego-based stem cell clin­ic pur­port­ing to spe­cial­ize in "im­mune-on­col­o­gy."
"Even if stem cells are your own cells, there are still safe­ty risks," FDA ex­plains, not­ing that the ma­nip­u­la­tion of such cells af­ter re­moval can lead to con­t­a­m­i­na­tion.
And while the FDA can con­tin­ue to is­sue warn­ings and un­ti­tled let­ters, as it has over the years, Marks al­so made clear that the agency can take tougher ac­tion to close busi­ness­es that are act­ing egre­gious­ly.