Eye­ing a drug launch in ear­ly '20, Es­pe­ri­on lines up a new, $200M fund­ing deal
Es­pe­ri­on CEO Tim Mayleben has fat­tened the biotech's cash re­serves with an ex­tra $200 mil­lion as he lays the foun­da­tion for the pro­ject­ed com­mer­cial launch of be­mpe­doic acid next year.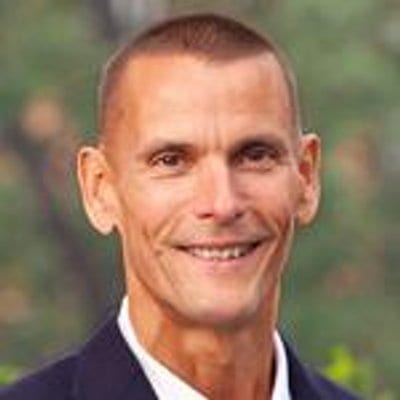 Tim Mayleben Twit­ter
Ober­land Cap­i­tal stepped up with the loan, hand­ing over $125 mil­lion now, promis­ing $25 mil­lion more once the FDA OKs the cho­les­terol-low­er­ing drug and leav­ing $50 mil­lion avail­able as need­ed.
The fresh in­jec­tion of funds comes 6 months af­ter Dai­ichi Sankyo agreed to pay $300 mil­lion in an up­front and near-term mile­stones to se­cure Eu­ro­pean rights to the drug. And now, says the CEO $ES­PR, the new pack­age "more than ob­vi­ates the need for any fu­ture fund­ing."
"This fund­ing agree­ment pro­vides Es­pe­ri­on with sub­stan­tial cash re­sources to sup­port the US com­mer­cial launch," Mayleben told an­a­lysts in a call Thurs­day evening.
And he not­ed that the com­pa­ny didn't ac­tu­al­ly need the mon­ey based on their fi­nan­cial pro­jec­tions — they were al­ready fund­ed to launch. The new deal "adds dry pow­der to our cash po­si­tion," he added.
Mayleben clear­ly felt he got a good deal. They'll be pay­ing down the note with a mid-sin­gle dig­it re­pay­ment rate on US rev­enue, which drops if the team hits a cer­tain set of rev­enue goals. Once re­paid, they'll get the full rights to the rev­enue back.
The FDA has field­ed the ap­pli­ca­tion for be­mpe­doic acid and set a PDU­FA date on Feb­ru­ary 20, 2020. At the time they an­nounced the time­line, Es­pe­ri­on ex­ecs al­so not­ed that the FDA had no im­me­di­ate plans to host an ex­pert pan­el re­view — an event that would have raised some added risks of a re­jec­tion.
Aside from thread­ing the nee­dle on the FDA de­ci­sion, though, Es­pe­ri­on al­so faces sig­nif­i­cant skep­ti­cism that the com­pa­ny can hit their mark com­mer­cial­ly. As we saw in the lat­est da­ta re­lease, their drug spurred a mod­er­ate drop in LDL of 18% with a 19% cut in high-sen­si­tiv­i­ty C-re­ac­tive pro­tein. That fit in well with what we'd seen be­fore in a string of Es­pe­ri­on stud­ies, with the ther­a­py fit­ting neat­ly be­tween the cheap gener­ics that dom­i­nate the mar­ket and the far more ef­fec­tive PC­SK9s that have had trou­ble find­ing trac­tion, spurring some deep dis­count­ing that could spell trou­ble for Es­pe­ri­on.
So­cial im­age: Tim Mayleben, Es­pe­ri­on