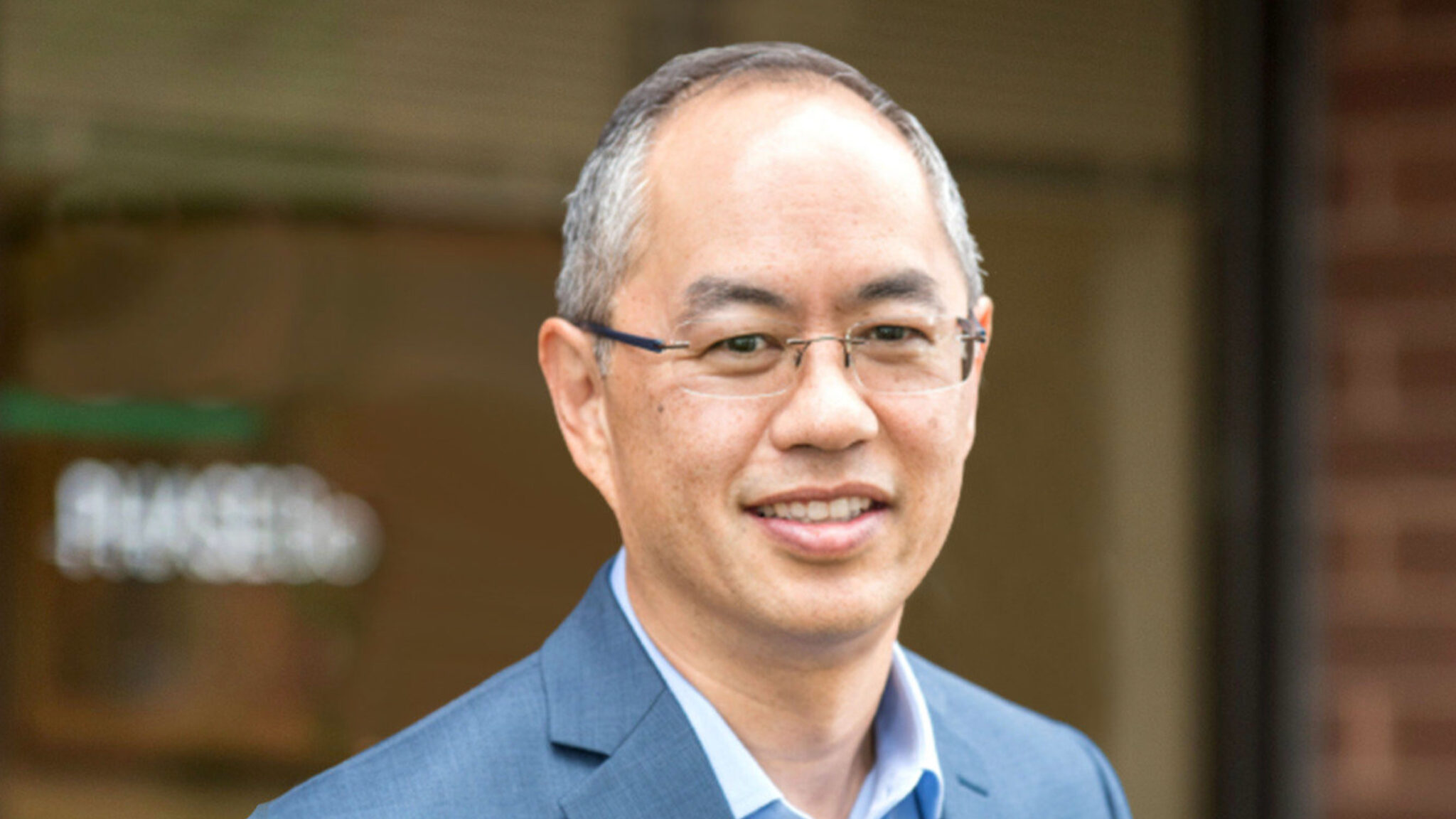 Jonathan Mow, PhaseBio CEO
Eye­ing an ac­cel­er­at­ed BLA, Phase­Bio says its mon­o­clon­al an­ti­body re­versed the dan­ger­ous ef­fects of As­traZeneca's blood thin­ner
A class of blood thin­ners called P2Y12 in­hibitors has been used for the last cou­ple decades to treat and pre­vent a range of car­dio­vas­cu­lar con­di­tions, in­clud­ing stroke and heart at­tack. But the an­tiplatelet drugs come with a risk of in­creased bleed­ing, which can prove fa­tal — es­pe­cial­ly for those who need ur­gent surgery and don't have time to wean off their med­ica­tion.
Phase­Bio is work­ing on a so­lu­tion for that. And on Mon­day, the com­pa­ny pre­sent­ed pos­i­tive Phase III da­ta that could pave the way for a mid-2022 BLA sub­mis­sion.
The com­pa­ny's lead drug ben­tracimab was shown to re­verse the ef­fects of As­traZeneca's blood thin­ner Bril­in­ta in an in­ter­im analy­sis of more than 100 pa­tients who need­ed ur­gent surgery or an in­va­sive pro­ce­dure, Phase­Bio an­nounced at this year's Amer­i­can Heart As­so­ci­a­tion con­fer­ence.
Pa­tients who took ben­tracimab in the piv­otal RE­VERSE-IT tri­al saw a 135% re­duc­tion in platelet in­hi­bi­tion with­in 5 to 10 min­utes of in­fu­sion (p<0.001) and saw those ef­fects last over 24 hours, ac­cord­ing to Phase­Bio. The drug al­so met its co-pri­ma­ry end­point, de­fined as good or ex­cel­lent he­mo­sta­sis with­in 24 hours of ad­min­is­tra­tion.
Reg­u­la­tors pre­vi­ous­ly told Phase­Bio that an in­ter­im analy­sis from the first 100 pa­tients in RE­VERSE-IT would be suf­fi­cient for an ac­cel­er­at­ed BLA sub­mis­sion, CEO Jonathan Mow told End­points News.
"When we then looked at the Phase III da­ta and saw that not on­ly did we hit the Ver­i­fyNow, platelet bio­mark­er end­point, we al­so hit the clin­i­cal end­point — al­beit with a slight­ly larg­er num­ber of pa­tients, you know, 150 in to­tal — but still, that's a fan­tas­tic achieve­ment for us. One that was not ex­pect­ed at this point in time," he said.
Ben­tracimab ap­peared safe, ac­cord­ing to Phase­Bio. And though 91% of pa­tients re­port­ed a treat­ment-emer­gent side ef­fect, the most com­mon was pain as­so­ci­at­ed with the sur­gi­cal pro­ce­dure. Eight ex­pe­ri­enced throm­bot­ic events, though none of the cas­es were tied to ben­tracimab.
"With no ap­proved re­ver­sal agents for oral P2Y12 in­hibitors, pa­tients who are pre­scribed these med­ica­tions to re­duce the risk of car­diac events are at in­creased risk for spon­ta­neous ma­jor bleed­ing events, and physi­cians are faced with a com­plex dilem­ma of bal­anc­ing bleed­ing risk and throm­bot­ic risk, should these pa­tients re­quire ur­gent surgery," said Deep­ak Bhatt, ex­ec­u­tive di­rec­tor of in­ter­ven­tion­al car­dio­vas­cu­lar pro­grams at Boston's Brigham and Women's Hos­pi­tal, who pre­sent­ed the study at AHA.
Doc­tors typ­i­cal­ly rec­om­mend pa­tients stop tak­ing P2Y12 in­hibitors five to sev­en days be­fore any type of sur­gi­cal pro­ce­dure. But while oth­er P2Y12 in­hibitors like Sanofi's Plav­ix and Eli Lil­ly's Effient aren't re­versible, Bril­in­ta is. That's be­cause Plav­ix and Effient bind to the P2Y12 re­cep­tor per­ma­nent­ly, so to re­gain func­tion­al­i­ty, you need to wait for platelet turnover. Bril­in­ta, on the oth­er hand, binds tran­sient­ly and on­ly has about a 15-minute res­i­dence time on the re­cep­tor.
Ben­tracimab is a mon­o­clon­al an­ti­body frag­ment that binds to Bril­in­ta when it's in that off state, and re­moves it from the platelet en­vi­ron­ment.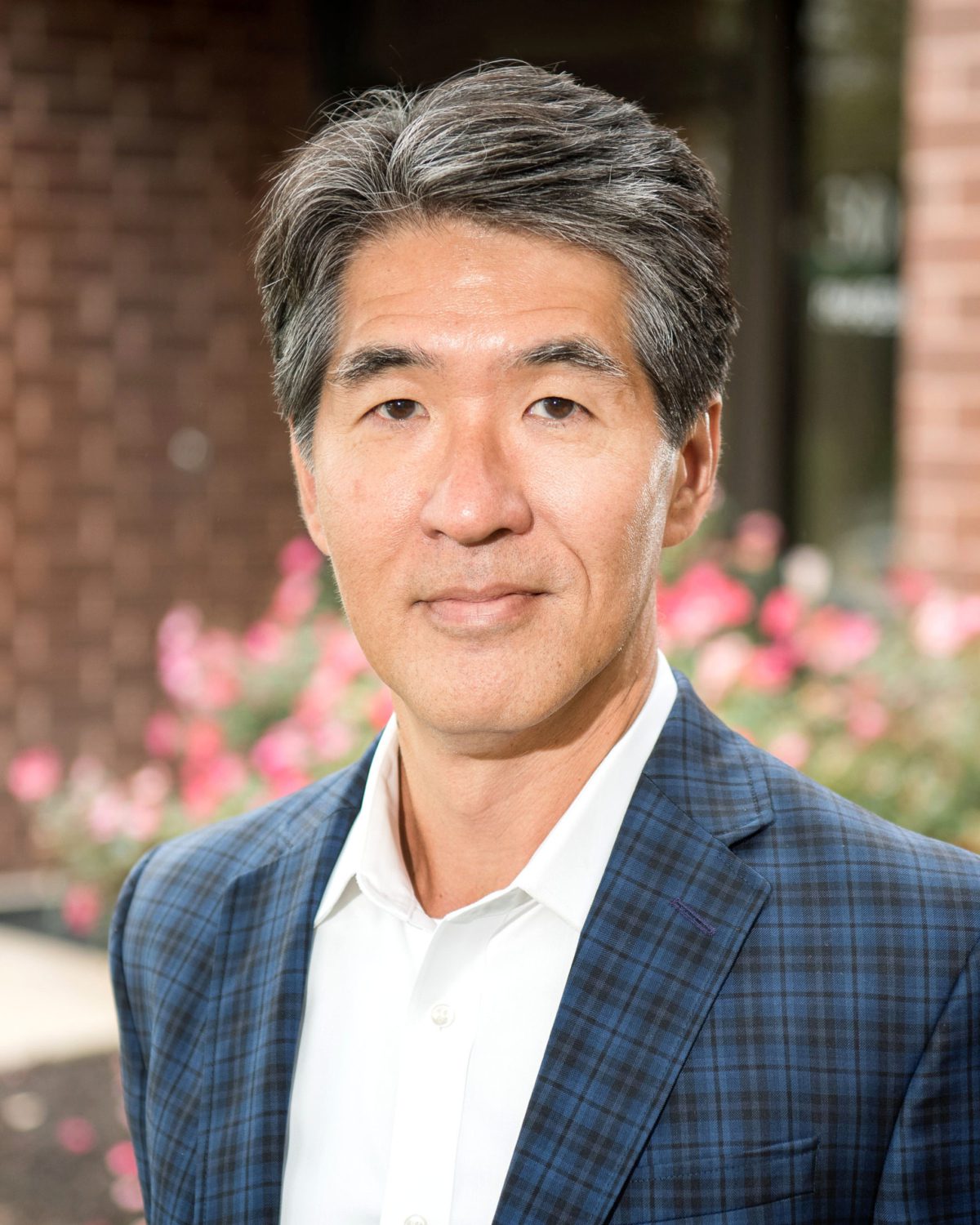 John Lee
"Es­sen­tial­ly it just se­questers tica­grelor [Bril­in­ta] from the platelet," CMO John Lee told End­points.
The Phase III read­out comes just a cou­ple weeks af­ter Phase­Bio re­port­ed pos­i­tive topline re­sults for a Phase IIb study eval­u­at­ing ben­tracimab in healthy, old­er vol­un­teers on Bril­in­ta. Ear­li­er re­sults have al­so shown promise in treat­ing younger vol­un­teers.
The news al­so bodes well for the Ital­ian biotech Al­fasig­ma, which back in June put down up to $245 mil­lion for the Eu­ro­pean rights to ben­tracimab.
Phase­Bio orig­i­nal­ly li­censed the drug from Med­Im­mune, the bi­o­log­ics arm of As­traZeneca, in 2017 for an up­front fee of $100,000, with $68 mil­lion in po­ten­tial mile­stones. A lit­tle over a year lat­er, the biotech rode that deal to an IPO with Med­Im­mune own­ing 5% of the stock. And in 2019, ben­tracimab re­ceived break­through ther­a­py des­ig­na­tion from the FDA.
While ben­tracimab would be the first an­tiplatelet re­ver­sal ther­a­py for a P2Y12 in­hibitor, it would not be the first to ad­dress the risk of bleed­ing in pa­tients on blood thin­ners. Back in 2018, the FDA ap­proved Por­to­la Phar­ma­ceu­ti­cals' An­dexxa as the first re­ver­sal agent for Fac­tor Xa in­hibitors, such as Janssen's Xarel­to and Bris­tol My­ers Squibb and Pfiz­er's Eliquis.
Phase­Bio is still re­cruit­ing pa­tients with un­con­trolled ma­jor or life-threat­en­ing bleed­ing for the RE­VERSE-IT tri­al, and aims to be ful­ly-en­rolled as soon as pos­si­ble.