Eye­ing NDA for its di­a­betes drug, Hua Med­i­cine knocks at HKEX's door with an IPO ap­pli­ca­tion
A month af­ter the Hong Kong Stock Ex­change opened its doors to pre-rev­enue biotechs — and re­ceived one guest, As­cle­tis — Hua Med­i­cine has walked in with its own ap­pli­ca­tion to list.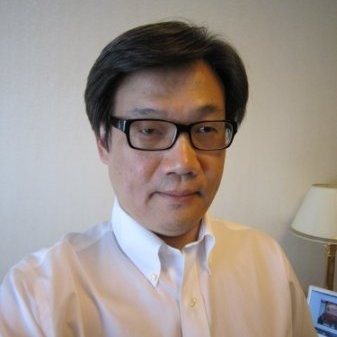 Li Chen
The Shang­hai-based di­a­betes drug­mak­er is seek­ing $200 mil­lion in the IPO, South Chi­na Morn­ing Post re­ports, al­though there was no way to con­firm the num­ber on the heav­i­ly redact­ed ap­pli­ca­tion proof. That would mark a de­crease from the $300 mil­lion to $400 mil­lion that it was pre­vi­ous­ly ru­mored to be seek­ing, but it would get Hua through Phase III tri­als, fur­ther R&D and po­ten­tial launch of its lead drug, dorza­gli­atin, in Chi­na.
Hua bought the drug in 2011, when it first got go­ing, from Roche — for whom founder and CEO Li Chen used to run an R&D cen­ter in Chi­na. Back then, it was an ear­ly-stage can­di­date. To­day, the oral glu­cok­i­nase ac­ti­va­tor is in two Phase III stud­ies in Chi­na.
Tout­ed as a first-in-class drug, dorza­gli­atin treats type 2 di­a­betes by go­ing af­ter the un­der­ly­ing cause: an im­paired "glu­cose sen­sor." If you fix the en­zyme serv­ing that func­tion, Hua the­o­rizes, you can bet­ter reg­u­late the body's glu­cose me­tab­o­lism.
It's a the­o­ry that mar­quee in­vestors from Chi­na and the US alike have bought in­to. In five fi­nanc­ing rounds — capped by a com­bined Se­ries D and Se­ries E that reaped $117 mil­lion just this March — Hua has earned the back­ing of Arch Ven­ture Part­ners, Ven­rock, Eight Roads, F-Prime and WuXi. Pri­or to the IPO, Arch is the largest share­hold­er, hold­ing 15% of the shares, fol­lowed by Ven­rock at 12%. Ge Li's WuXi has al­most 9% while his fam­i­ly fund al­so chipped for 3%.
If all goes ac­cord­ing to plan, Phase III re­sults for dorza­gli­atin both as a monother­a­py and in com­bi­na­tion with met­formin will come out in the sec­ond half of 2019, fol­lowed by a fil­ing to the CDA (CF­DA no more). Hua is aim­ing for an ap­proval in 2020. In the in­ter­im, the 83 staffers — in­clud­ing 59 sci­en­tists — will keep them­selves busy with more com­bo tri­als for the lead drug and some clin­i­cal work on a pre­clin­i­cal can­di­date.
Here's the break­down for how they're go­ing to spend the mon­ey:
24% to com­plete the two Phase III tri­als for dorza­gli­atin
14% for fur­ther R&D — think com­bo and dif­fer­en­ti­a­tion tri­als — of dorza­gli­atin
30% for launch and com­mer­cial­iza­tion of dorza­gli­atin
10% to­ward mGLUR5, a po­ten­tial drug can­di­date for treat­ing dysk­i­ne­sia in­duced by Parkin­son's ther­a­py lev­odopa
12% for ad­di­tion­al li­cens­ing and part­ner­ship op­por­tu­ni­ties
10% for gen­er­al and cor­po­rate pur­pos­es