Faced by R&D set­backs and ques­tion­able gains, Gilead's new CEO's first move is to reach for the ax
Most new CEOs in the Big Bio­phar­ma world start by stream­lin­ing the pipeline and set­ting a clear course on R&D be­fore forg­ing a few new de­vel­op­ment deals and stream­lin­ing op­er­a­tions. In the case of Gilead $GILD, Daniel O'Day is get­ting start­ed by lay­ing off a sig­nif­i­cant chunk of his sales force.
The com­pa­ny said to­day it is ax­ing about 150 peo­ple in car­diopul­monary sales, rough­ly 20% of its to­tal. That's not a big num­ber, but it un­der­scores the chal­lenges O'Day faces as he tries to right a list­ing ship.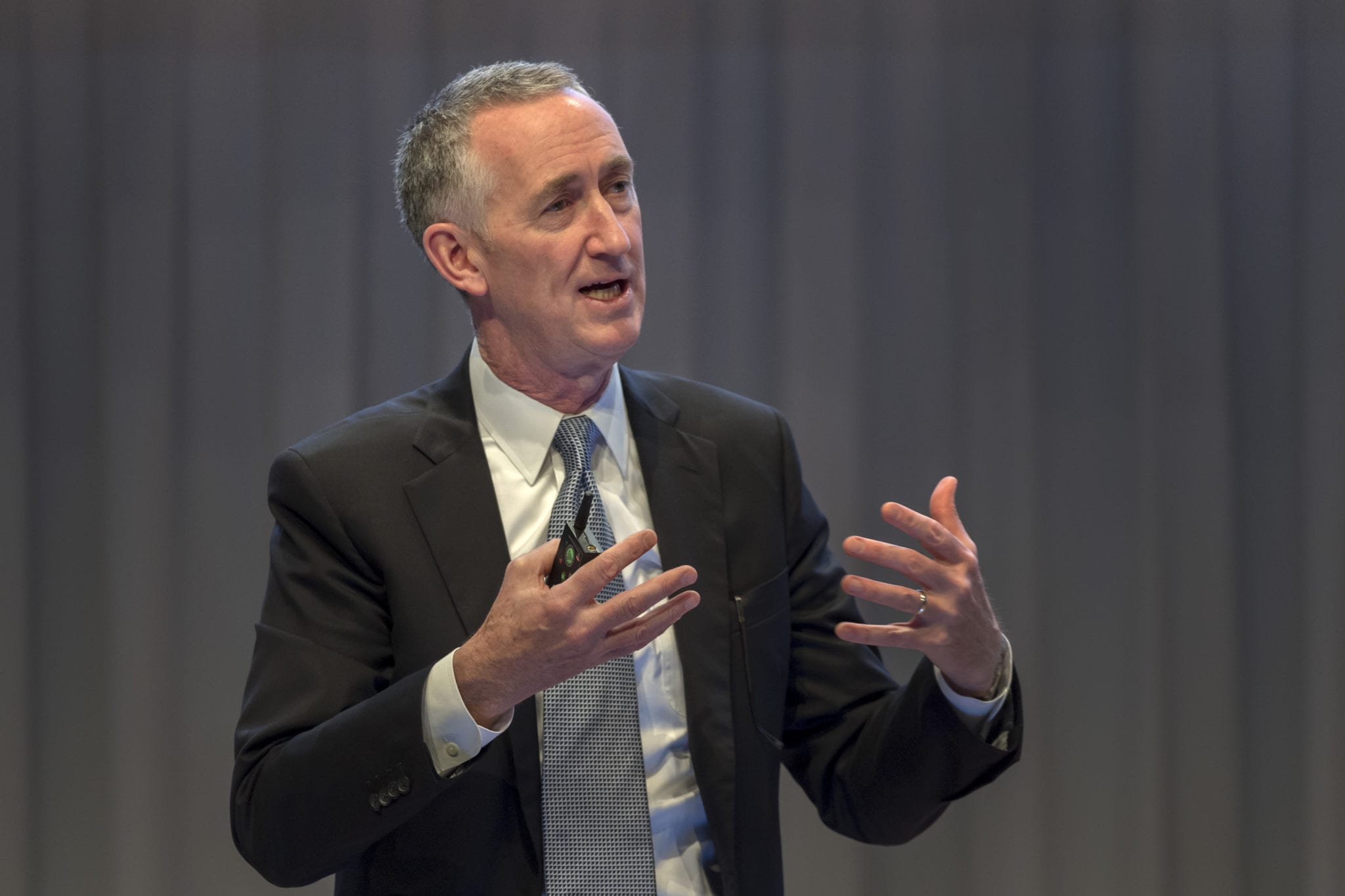 ---
The com­pa­ny even­tu­al­ly con­firmed the news to us Wednes­day evening, which was first re­port­ed by STAT. As usu­al, the re­sponse from Gilead has been mud­dy and slow. With the ex­cep­tion of Cel­gene, soon to be part of Bris­tol-My­ers, Gilead has tra­di­tion­al­ly done one of the worst jobs at com­mu­ni­cat­ing its ac­tions and strat­e­gy to the in­dus­try — and that dates back to when times were good.
Even­tu­al­ly, the com­pa­ny ex­plained that the move was dri­ven by loom­ing gener­ic com­pe­ti­tion.
With the an­tic­i­pat­ed en­try of gener­ic ver­sions of Letairis and Ranexa, Gilead made the de­ci­sion to lay off about 150 car­diopul­monary sales rep­re­sen­ta­tives. This de­ci­sion was put in­to mo­tion al­most two years ago, as the or­ga­ni­za­tion be­gan to plan for the en­try of gener­ics. Gilead has worked with the im­pact­ed em­ploy­ees to pro­vide am­ple no­tice and to help them plan for their tran­si­tions. The ef­forts and ded­i­ca­tion of our car­diopul­monary em­ploy­ees have been deeply ap­pre­ci­at­ed.
Roche vet O'Day took the helm a lit­tle over a month ago, just as a big Phase III NASH tri­al went south and as its once glac­i­er-sized hep C fran­chise op­er­a­tions con­tin­ues to melt in­to a pud­dle.
In the mean­time, Gilead's bold new di­rec­tion in CAR-T has gained on­ly small ad­vances on the rev­enue front as ri­vals look to leapfrog the pi­o­neers on the mar­ket with less ex­pen­sive, and bet­ter, al­ter­na­tives.
Even its suc­cess­es have come with sig­nif­i­cant caveats.
A num­ber of an­a­lysts spot­light­ed the new FINCH 1 and FINCH 3 re­sults for fil­go­tinib, with ACR20/50/70 re­sults that over­shad­owed the sug­ar pill re­sponse lev­els as well as a methotrex­ate arm. But their low 100 mg da­ta were al­so gen­er­al­ly in line with Ab­b­Vie's Hu­mi­ra, set to lose patent pro­tec­tion no lat­er than 2023. And the 200 mg da­ta, while out­per­form­ing Hu­mi­ra, is al­so go­ing to be heav­i­ly scru­ti­nized by reg­u­la­tors alarmed by the se­ri­ous safe­ty is­sues posed by high­er dos­es of the JAK in­hibitors on the mar­ket.
Gilead is al­so look­ing to tran­si­tion Tru­va­da pa­tients to De­scovy, but an­a­lysts haven't been bowled over by the com­par­a­tive da­ta, which will like­ly have pay­ers fo­cused on gener­ic Tru­va­da.
---
Im­age: Geor­gios Ke­falas AP