Most new CEOs in the Big Biopharma world start by streamlining the pipeline and setting a clear course on R&D before forging a few new development deals and streamlining operations. In the case of Gilead $GILD, Daniel O'Day is getting started by laying off a significant chunk of his sales force.
The company said today it is axing about 150 people in cardiopulmonary sales, roughly 20% of its total. That's not a big number, but it underscores the challenges O'Day faces as he tries to right a listing ship.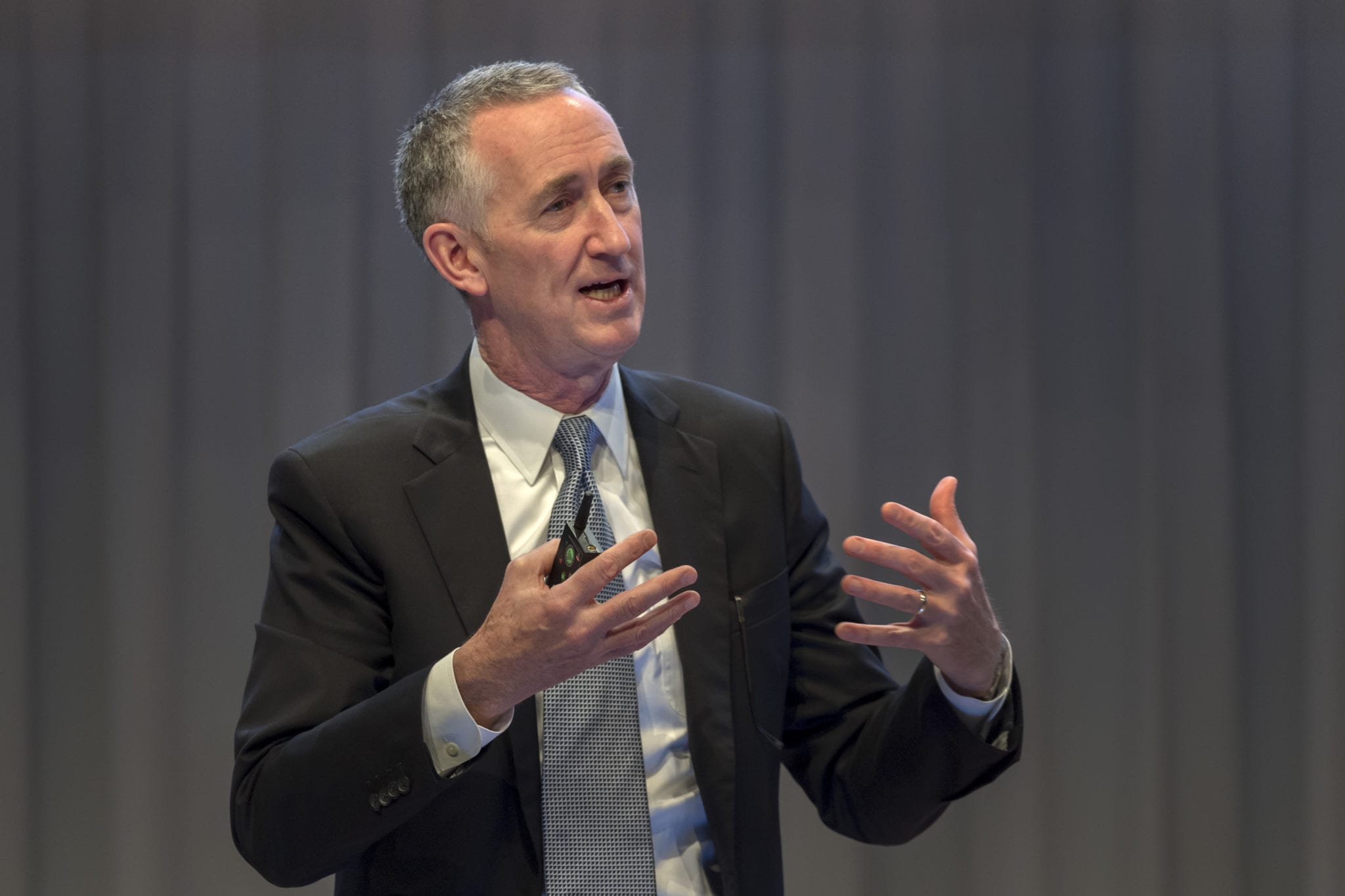 ---
The company eventually confirmed the news to us Wednesday evening, which was first reported by STAT. As usual, the response from Gilead has been muddy and slow. With the exception of Celgene, soon to be part of Bristol-Myers, Gilead has traditionally done one of the worst jobs at communicating its actions and strategy to the industry — and that dates back to when times were good.
Eventually, the company explained that the move was driven by looming generic competition.
With the anticipated entry of generic versions of Letairis and Ranexa, Gilead made the decision to lay off about 150 cardiopulmonary sales representatives. This decision was put into motion almost two years ago, as the organization began to plan for the entry of generics. Gilead has worked with the impacted employees to provide ample notice and to help them plan for their transitions. The efforts and dedication of our cardiopulmonary employees have been deeply appreciated.
Roche vet O'Day took the helm a little over a month ago, just as a big Phase III NASH trial went south and as its once glacier-sized hep C franchise operations continues to melt into a puddle. 
In the meantime, Gilead's bold new direction in CAR-T has gained only small advances on the revenue front as rivals look to leapfrog the pioneers on the market with less expensive, and better, alternatives.
Even its successes have come with significant caveats.
A number of analysts spotlighted the new FINCH 1 and FINCH 3 results for filgotinib, with ACR20/50/70 results that overshadowed the sugar pill response levels as well as a methotrexate arm. But their low 100 mg data were also generally in line with AbbVie's Humira, set to lose patent protection no later than 2023. And the 200 mg data, while outperforming Humira, is also going to be heavily scrutinized by regulators alarmed by the serious safety issues posed by higher doses of the JAK inhibitors on the market.
Gilead is also looking to transition Truvada patients to Descovy, but analysts haven't been bowled over by the comparative data, which will likely have payers focused on generic Truvada.
---
The best place to read
Endpoints News

? In your inbox.

Comprehensive daily news report for those who discover, develop, and market drugs. Join 47,200+ biopharma pros who read Endpoints News by email every day.

Free Subscription
---
---
---