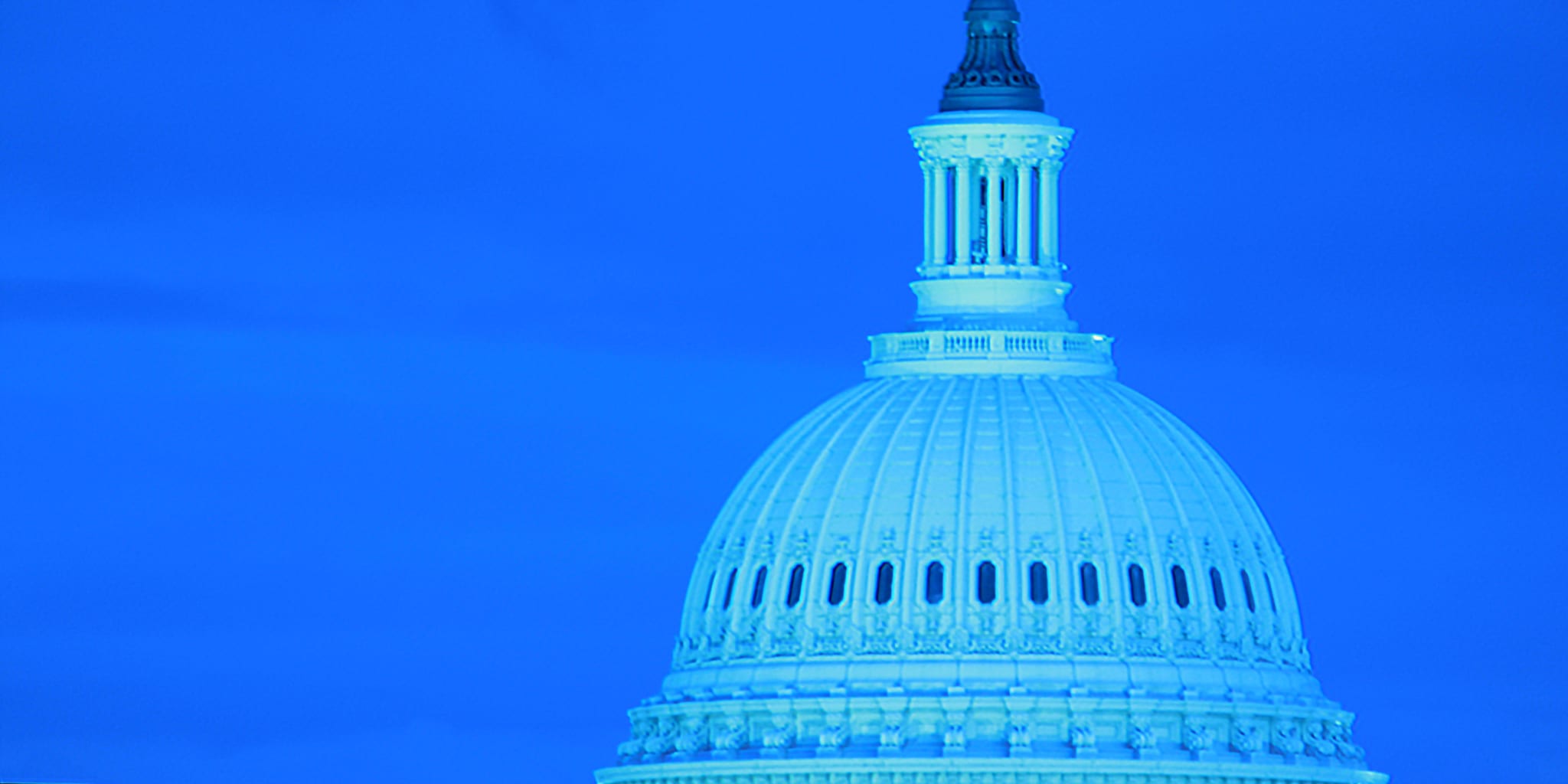 Fac­ing a crit­i­cal Au­gust dead­line, House pass­es bill to reau­tho­rize FDA user fee pro­grams
In a mo­ment of bi­par­ti­san­ship, the US House of Rep­re­sen­ta­tives on Wednes­day passed a bill via voice vote to reau­tho­rize the pre­scrip­tion drug, gener­ic drug, med­ical de­vice and biosim­i­lar user fee pro­grams through 2022.
Sev­er­al rep­re­sen­ta­tives dis­cussed the is­sue of ex­pen­sive med­i­cines on the House floor Wednes­day, though none of the user fee pro­grams ad­dress the is­sue di­rect­ly. How­ev­er, speed­ing the re­view of gener­ic drugs could low­er some high-priced brand name drugs and gener­ic drugs with no com­pe­ti­tion.
FDA Com­mis­sion­er Scott Got­tlieb praised the bill's pas­sage in the House.
The cur­rent user fee pro­grams ex­pire 30 Sep­tem­ber, though the FDA has said that if the reau­tho­riza­tion bill is not signed by Pres­i­dent Don­ald Trump be­fore 1 Au­gust, the agency will have to send out lay­off no­tices to about 5,000 of its em­ploy­ees.
"This leg­is­la­tion will save lives," Rep. Greg Walden (R-OR) said on the House floor, not­ing he thinks the Sen­ate will adopt the bill, as well.
The Sen­ate has yet to sched­ule a floor de­bate and vote on its ver­sion of the user fee bill. Sen. Lamar Alexan­der (R-TN) said Wednes­day that it's now time for the full Sen­ate to con­sid­er these bi­par­ti­san user fee agree­ments.
How­ev­er, Sen. Ron John­son (R-WI) al­so said Wednes­day that he will try to de­lay the bill un­less it in­cludes lan­guage re­lat­ed to the "Right-to-Try" leg­is­la­tion, which un­der­cuts FDA and has been sweep­ing across states. A non­par­ti­san re­port is­sued Tues­day notes that is­sues with ex­pand­ed ac­cess are not linked to FDA reg­u­la­tions.
In to­tal, the Con­gres­sion­al Bud­get Of­fice says it ex­pects FDA to col­lect rough­ly $9 bil­lion in fees — $8 bil­lion for drugs and $1 bil­lion for de­vices — be­tween 2018 and 2022, based on the fee lev­el set in the Sen­ate bill.
---
First pub­lished here. Reg­u­la­to­ry Fo­cus is the flag­ship on­line pub­li­ca­tion of the Reg­u­la­to­ry Af­fairs Pro­fes­sion­als So­ci­ety (RAPS), the largest glob­al or­ga­ni­za­tion of and for those in­volved with the reg­u­la­tion of health­care and re­lat­ed prod­ucts, in­clud­ing med­ical de­vices, phar­ma­ceu­ti­cals, bi­o­log­ics and nu­tri­tion­al prod­ucts. Email news@raps.org for more in­for­ma­tion.