Fac­ing a pay­er back­lash over stick­er shock, Bio­gen fields pos­i­tive da­ta on Spin­raza for chil­dren 2-12
Fight­ing an up­hill bat­tle to get pay­ers to cov­er its $750,000 first-year price tag on Spin­raza (nusin­ersen), Bio­gen is post­ing an­oth­er round of stel­lar da­ta to back its use among old­er chil­dren with rare cas­es of spinal mus­cu­lar at­ro­phy.
Re­searchers test­ed the drug in 126 SMA pa­tients who were be­tween the ages of 2 and 12 and gen­er­al­ly suf­fered from Type 2 or Type 3 forms of the neu­ro­mus­cu­lar dis­ease. As we've al­ready seen with in­fants un­der 6 months suf­fer­ing ear­ly-on­set dis­ease, there was a clear re­sponse, with a 3.9 point im­prove­ment at month 15 in the Ham­mer­smith Func­tion­al Mo­tor Scale Ex­pand­ed (HFMSE) score, com­pared to a 1.0 point drop in pa­tients in the place­bo arm.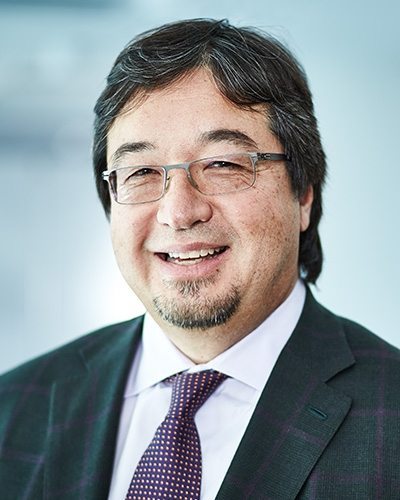 Al San­drock, Bio­gen
"In CHER­ISH, most chil­dren with lat­er-on­set SMA treat­ed with Spin­raza saw im­prove­ments in mo­tor func­tion and sta­bi­liza­tion or slow­ing of dis­ease pro­gres­sion," said Dr. Richard Finkel, chief of neu­rol­o­gy, Nemours Chil­dren's Hos­pi­tal, Or­lan­do, Flori­da. "As a physi­cian who has spent 37 years treat­ing chil­dren with SMA, it's in­cred­i­bly en­cour­ag­ing to see some pa­tients on Spin­raza achieve mile­stones such as crawl­ing and stand­ing with as­sis­tance with­in the clin­i­cal tri­al. These kinds of clin­i­cal­ly mean­ing­ful im­prove­ments are un­prece­dent­ed and give new hope to in­di­vid­u­als with SMA and their fam­i­lies."
But it's pay­ers that Bio­gen most wants to im­press now.
"We're hope­ful that when [health plans] see this da­ta, they will up­date their poli­cies" to cov­er the drug for old­er chil­dren, Bio­gen Chief Med­ical Of­fi­cer Al San­drock told the home­town news­pa­per Boston Globe.
Bio­gen, part­nered with Io­n­is, stunned some an­a­lysts with its price, which drops to half that $750,000 in the sec­ond year, or $1.5 mil­lion for the first three years of treat­ment. Leerink's Ge­of­frey Porges not­ed re­cent­ly that the price could turn Spin­raza in­to the "So­val­di of rare dis­ease drugs," com­par­ing it to the Gilead hep C cure that sparked an out­cry over the $1,000-per-pill cost.
Bio­gen bad­ly needs to make a suc­cess of Spin­raza. Its flag­ship drug Tec­fidera has been flag­ging as new com­peti­tors hit the MS mar­ket, and it has a thin pipeline of CNS drugs that most an­a­lysts would like to see fat­tened through new deals. Along those lines Bio­gen lined up a $300 mil­lion up­front deal a few days ago to grab an an­ti-tau drug from Bris­tol-My­ers Squibb. And more deals may be on the way.
"We're mov­ing, and we're back in terms of aug­ment­ing the pipeline," re­search and de­vel­op­ment head Michael Ehlers told Bloomberg on Fri­day.
Pres­i­dent Trump, mean­while, has been cas­ti­gat­ing the in­dus­try for as­tro­nom­i­cal drug prices, though rare dis­ease drugs have gen­er­al­ly avoid­ed the spot­light among all the price con­tro­ver­sies that have erupt­ed in the last cou­ple of years.