Failed NewLink goes dark in a re­verse merg­er, as Lu­mos jumps on board for a ride to Wall Street
Three years ago shares of NewLink Ge­net­ics trav­eled at a lofty al­ti­tude above $50 a share, with some high hopes rid­ing on IDO. Now those hopes have been thor­ough­ly quashed, along with the shares, with a minia­tur­ized mar­ket cap of $59 mil­lion and a stock price of $1.59. The com­pa­ny founder, Charles Link, left a cou­ple of months ago.
And that makes it a fit ve­hi­cle for a re­verse merg­er.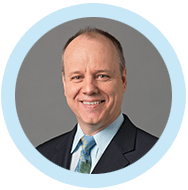 Charles Link
That's what Lu­mos Phar­ma thinks. This morn­ing the com­pa­ny said that they would merge in­to the pub­lic biotech, with a 50/50 share go­ing to in­vestors at each. When it's over ear­ly next year, they'll re­name the com­pa­ny Lu­mos and trade as $LU­MO.
The com­pa­ny plans to keep op­er­a­tions in Austin and Ames, Iowa, where NewLink has done its work. But it will fo­cus pri­mar­i­ly on LUM-201, which it hopes to make in­to "the world's first oral ther­a­peu­tic for pe­di­atric growth hor­mone de­fi­cien­cy." A Phase IIb is due to open up in the mid­dle of next year, with two oth­er in­di­ca­tions in the pipeline. And that's it, for now.
Stine Seed Farm, the biggest in­vestor in NewLink, signed off on the deal, along with Lu­mos in­vestors: Deer­field Man­age­ment, a fund man­aged by Black­stone Life Sci­ences, Roche Ven­ture Fund, New En­ter­prise As­so­ci­ates (NEA), and San­té Ven­tures.