Failed Ni­valis pares down to a skele­ton crew as it launch­es a sal­vage op­er­a­tion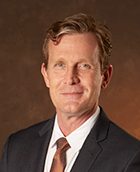 John Con­gle­ton
Back at the end of No­vem­ber, lit­tle Boul­der, CO-based Ni­valis Ther­a­peu­tics hit a clin­i­cal land mine and saw its shares ex­plode, in a bad way, as its lead drug flopped in an ef­fort to see if it could help cys­tic fi­bro­sis pa­tients.
Now, with its back up against a wall and Wall Street in a black mood re­gard­ing clin­i­cal fail­ure, CEO Jon Con­gle­ton and some two dozen staffers are be­ing dis­missed as the 5 sur­vivors go out in search for a vi­able "strate­gic al­ter­na­tive."
The com­pa­ny has about $45 mil­lion in cash and a valu­able pub­lic list­ing $NVLS to play with, the kind of at­trac­tions that can make for a re­verse merg­er dur­ing a sal­vage op­er­a­tion like this. CMO David Rod­man is among the lay­offs.
Howard Furst, chair­man of the board of di­rec­tors, said:
"Ni­valis is com­mit­ted to max­i­miz­ing share­hold­er val­ue by pre­serv­ing the Com­pa­ny's cash, and un­for­tu­nate­ly this ne­ces­si­tates the an­nounced re­struc­tur­ing."