Fasen­ra shows pos­i­tive PhI­II topline da­ta for nasal polyps, tight­en­ing race with GSK's Nu­cala
The high­ly con­test­ed res­pi­ra­to­ry field just got even tighter Thurs­day.
As­traZeneca re­vealed topline da­ta for a Phase III tri­al Thurs­day eval­u­at­ing its Fasen­ra asth­ma ther­a­py in a new in­di­ca­tion — chron­ic rhi­nos­i­nusi­tis with nasal polyps. The British drug­mak­er said the drug met both co-pri­ma­ry end­points in pa­tients who did not see im­prove­ment on the stan­dard of care, re­duc­ing the size of nasal polyps and im­prov­ing nasal block­age.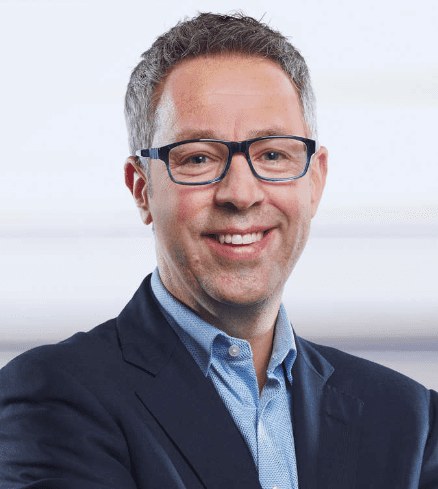 Mene Pan­ga­los
"Cur­rent treat­ments, such as in­tranasal or oral cor­ti­cos­teroids and surgery to re­move polyps, do not ful­ly ad­dress pa­tient needs," Mene Pan­ga­los, EVP of bio­phar­ma­ceu­ti­cals R&D, said in a state­ment.
In the tri­al, Fasen­ra demon­strat­ed a "sta­tis­ti­cal­ly sig­nif­i­cant im­prove­ment" in the en­do­scop­ic to­tal nasal polyp score (NPS) and the nasal block­age score (NBS) com­pared to place­bo, in pa­tients with se­vere bi­lat­er­al nasal poly­po­sis who were still symp­to­matic de­spite stan­dard of care treat­ment. Pa­tients re­ceived in­jec­tions of the drug or place­bo every four weeks for the first three dos­es and every eight weeks af­ter­ward.
The study, last­ing 56 weeks, en­rolled 413 pa­tients with ran­dom­ized and dou­ble-blind­ed pro­ce­dures, and showed a safe­ty pro­file con­sis­tent with pre­vi­ous Fasen­ra da­ta. Full da­ta will be re­leased at an up­com­ing con­fer­ence.
Fasen­ra is an IL-5 in­hibitor first ap­proved in late 2017 as an add-on main­te­nance treat­ment to treat a se­vere form of asth­ma. It has been in de­vel­op­ment for even more in­di­ca­tions, like oth­er eosinophilic dis­eases and COPD, though it has not seen much suc­cess in the lat­ter. The drug failed the sec­ond of two Phase III stud­ies for COPD back in May 2018.
The FDA did, how­ev­er, grant or­phan drug des­ig­na­tion for Fasen­ra in eosinophilic gran­u­lo­mato­sis with polyangi­itis in 2018 and hy­per­e­osinophilic syn­drome and eosinophilic oe­sophagi­tis in 2019, two rare chron­ic im­mune dis­eases. In a small study test­ing the ef­fi­ca­cy of Fasen­ra in HES, 9 of 10 HES pa­tients in the ac­tive arm showed un­de­tectable lev­els of eosinophils, com­pared to a drop of 50% or more in 3 pa­tients in the place­bo group.
Thurs­day's re­sults, as well as the ad­di­tion­al ODDs, could give the phar­ma a boost in its com­pe­ti­tion with GSK's Nu­cala and Sanofi/Re­gen­eron's Dupix­ent. Nu­cala post­ed pos­i­tive topline re­sults in the nasal polyps in­di­ca­tion ear­li­er this year and al­so tar­gets the IL-5 re­cep­tor, while Dupix­ent, which in­hibits IL-4 and IL-13, scored the in­di­ca­tion's first ap­proval in June 2019.
Nu­cala is, so far, ahead of Fasen­ra in 2020 sales, pulling in $585 mil­lion glob­al­ly in the first half of the year com­pared to As­traZeneca's $426 mil­lion haul. Dupix­ent re­mains the leader of the pack, how­ev­er, with more than $1.9 bil­lion in sales for the first six months of 2020.