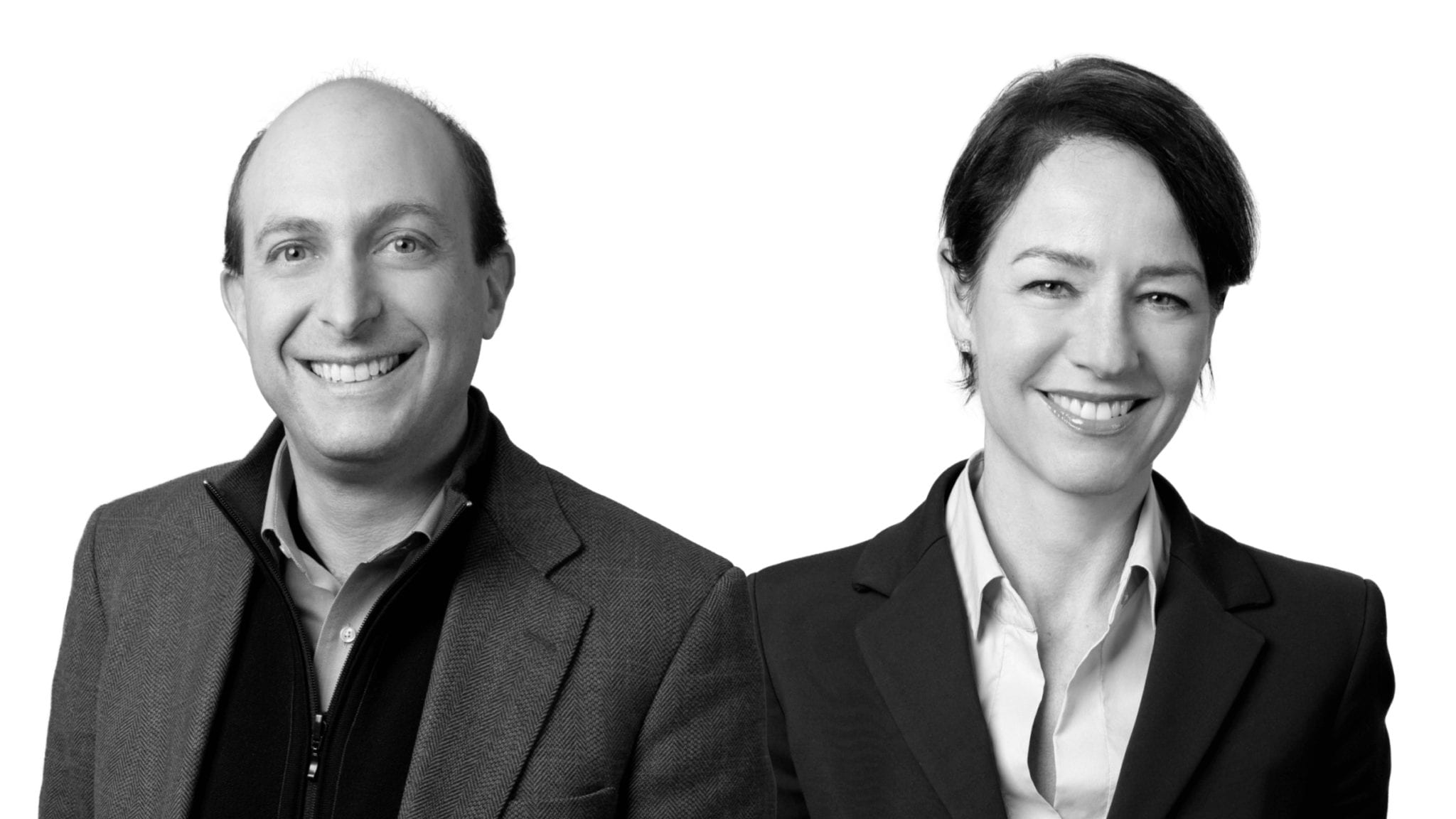 Alexis Borisy and Melanie Nallicheri (EQRx)
Fast fol­low: EQRx en­gi­neers $410M-plus worth of deals to CDK4/6, EGFR drugs
Alex­is Borisy and Melanie Nal­licheri have giv­en the world a first glimpse at the mar­kets they want to dis­rupt, as EQRx un­veils the li­cens­ing of two drugs that it's now rush­ing to de­vel­op and com­mer­cial­ize — at a promised steep dis­count to ri­vals.
Both le­ro­ci­clib from G1 Ther­a­peu­tics and al­moner­tinib from Han­soh Phar­ma are what EQRx dubs "fast fol­low" med­i­cines, with the same tar­gets as ap­proved can­cer drugs.
The G1 deal, which pits them against Pfiz­er and Eli Lil­ly in the CDK4/6 space, in­volves an up­front pay­ment of $20 mil­lion and mile­stones adding up to $290 mil­lion. EQRx has ex­clu­sive rights to the drug in the US, Eu­rope, Japan and all oth­er re­gions ex­clud­ing the Asia-Pa­cif­ic (where Genor has staked a claim).
For Han­soh, deal val­ue is ap­prox­i­mate­ly $100 mil­lion be­tween up­front pay­ments and de­vel­op­ment and reg­u­la­to­ry mile­stones for ex-Chi­na world­wide rights to an EGFR ty­ro­sine ki­nase in­hibitor that's al­ready OK'd in Chi­na. The deal al­so in­clud­ed undis­closed com­mer­cial mile­stones.
"These are not our first pro­grams, they are the first that are be­ing dis­closed," Borisy told End­points News, adding they dis­closed them be­cause the part­ners are pub­lic com­pa­nies. "We're very ex­cit­ed about these two pro­grams, we think they're ab­solute­ly great pro­grams … but it's not our first nor on­ly."
He de­clined to name how many they've li­censed so far: "We will come out when we're ready."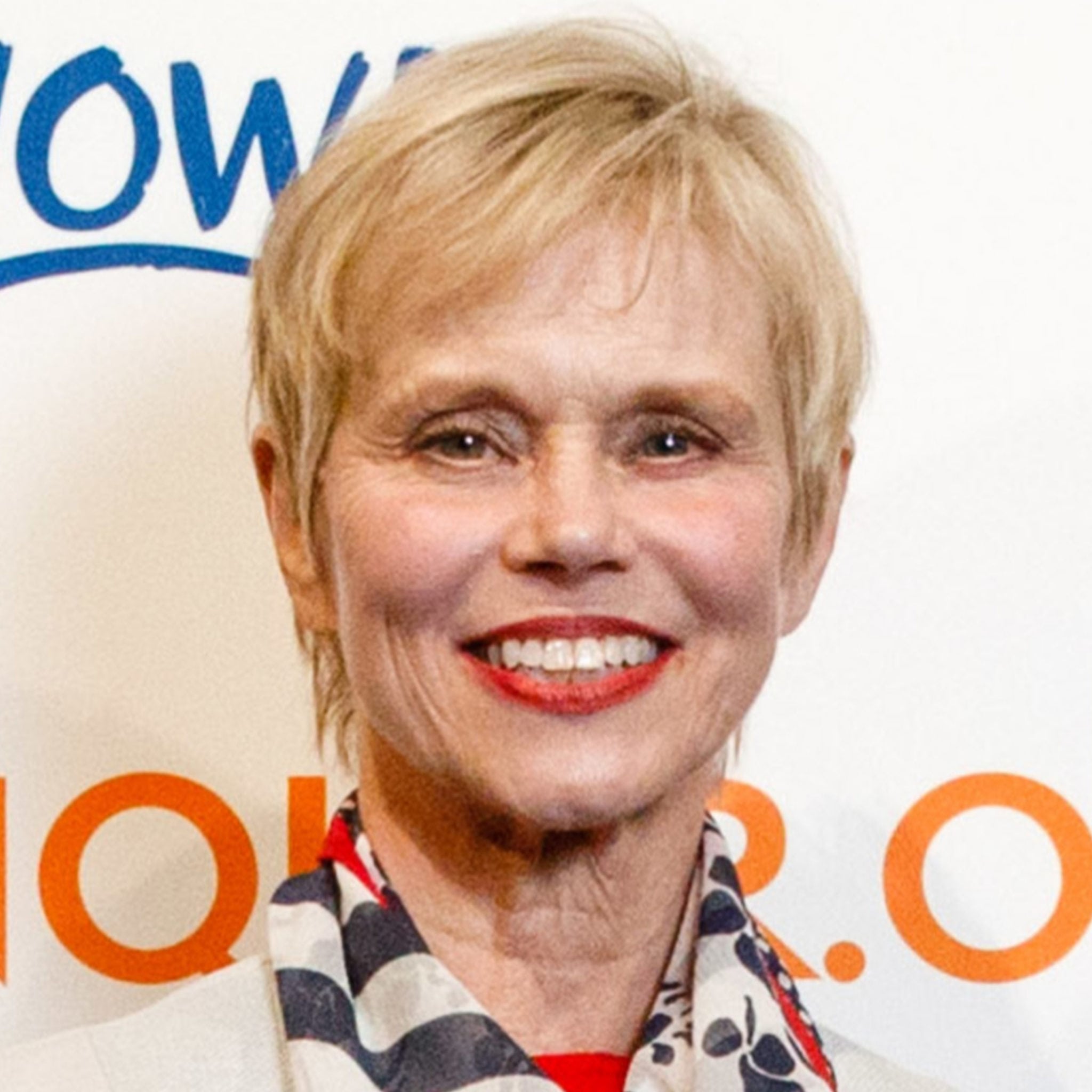 San­dra Horn­ing
They are, how­ev­er, the first con­crete ex­am­ples of how the ex­ecs are go­ing about achiev­ing the lofty mis­sion they blast­ed at the bio­phar­ma world at EQRx's Jan­u­ary launch. Borisy, a for­mer ven­ture cap­i­tal­ist at Third Rock, set out with ex-Foun­da­tion Med­i­cine CBO Nal­licheri to prove that com­pe­ti­tion, not reg­u­la­tion, is the way to bring down sky high drug prices that they ad­mit need to be reined in. Pe­ter Bach, the di­rec­tor of Memo­r­i­al Sloan Ket­ter­ing's Cen­ter for Health Pol­i­cy and Out­comes and an out­spo­ken crit­ic of the sta­tus quo in US drug pric­ing, joined as a co-founder along­side for­mer Roche CMO San­dra Horn­ing.
They had $200 mil­lion to be­gin. The plan, ac­cord­ing to CEO Borisy, was to have their first drug on the mar­ket with­in 5 years and nine more by 2030.
EQRx didn't delve in­to de­tails about their de­vel­op­ment plan, but not­ed that le­ro­ci­clib is cur­rent­ly in two Phase I/II tri­als, one in com­bi­na­tion with ful­ves­trant for pa­tients with ER+, HER-2 breast can­cer, and an­oth­er in EGFRm non-small cell lung can­cer. As for al­moner­tinib, it's al­ready avail­able in Chi­na as sec­ond-line ther­a­py for metasta­t­ic EGFR T790M mu­ta­tion-pos­i­tive non-small cell lung can­cer. An on­go­ing Phase III tests it head-to-head with Ires­sa, a first-gen EGFR TKI.
Borisy said the com­pa­ny had start­ed with a list of 50 drug tar­gets, then whit­tled to the first 25, then the first 10. CDK4/6 and EGFR stood out be­cause of the sheer size of the mar­ket and the cost of the drugs cur­rent­ly avail­able. Both Pfiz­er and Eli Lil­ly charge around $13,000 for their CDk4/6 in­hibitors Ibrance and Verzenio.
"We said we'll be heav­i­ly fo­cused on on­col­o­gy and in­flam­ma­to­ry dis­or­ders, and we said that be­cause that's where we have re­al sig­nif­i­cant bur­den of those ex­tra­or­di­nar­i­ly high-priced drugs and the scale of those drugs," Borisy said. "CDK4/6 and EGFR — these are two of the largest drug cat­e­gories out there."
Over the past months, Borisy and Nal­licheri — who serves as pres­i­dent and COO — grew the team out to more than 50 and still plans to hire more.
Even as the na­tion grap­ples with "the largest health­care chal­lenge of our time," they not­ed, peo­ple still get di­ag­nosed with can­cer and pay­ing for treat­ments re­mains a chal­lenge for many. The re­al­i­ty ren­ders EQRx's so­cial con­tract more im­por­tant than ever:
Amidst the back­drop of a na­tion­al health­care cri­sis, our in­dus­try has demon­strat­ed the speed and tenac­i­ty that un­der­scores how ef­fi­cient we can all be if we sim­ply put our col­lec­tive minds to solv­ing a prob­lem.