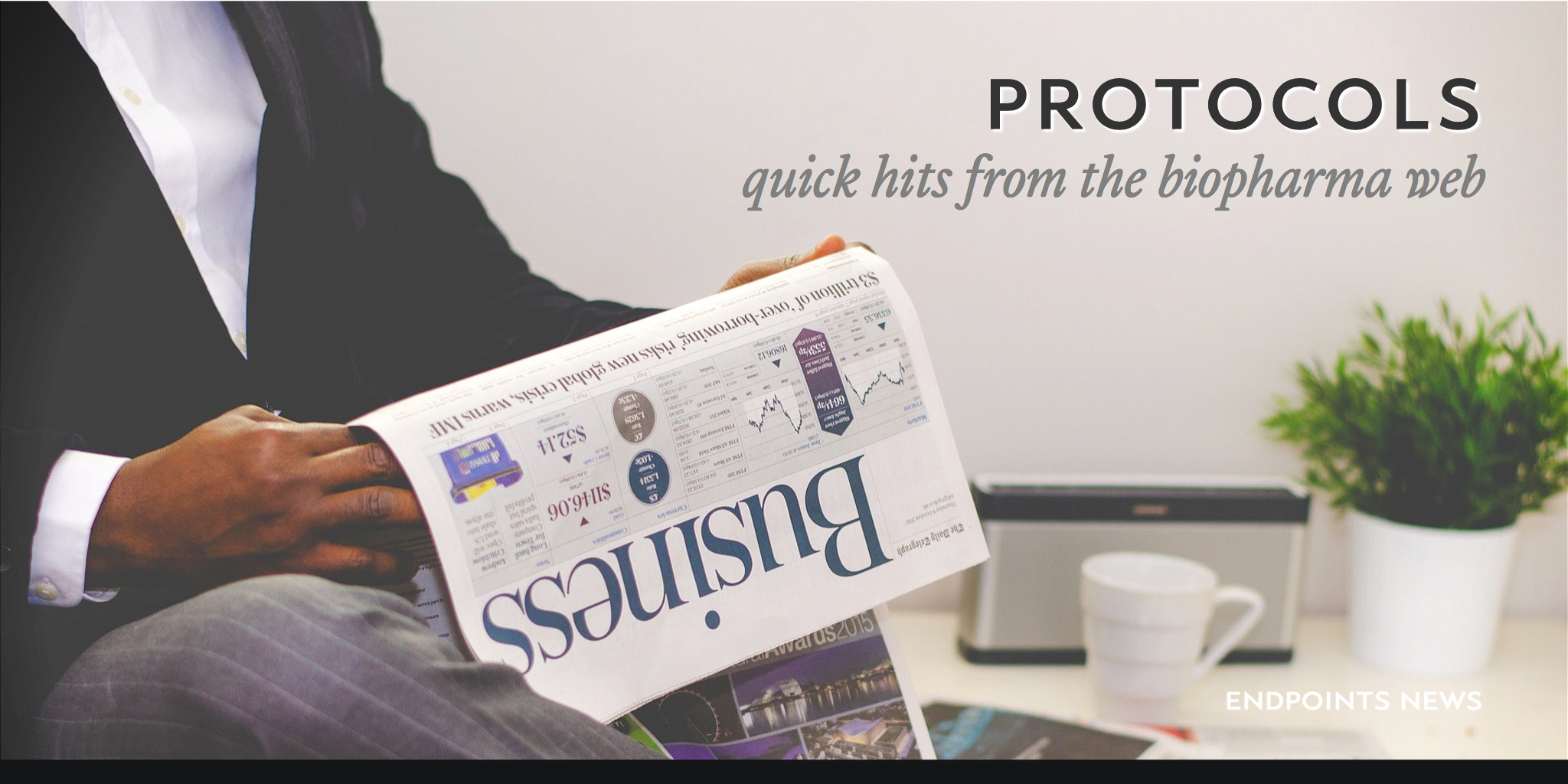 Fast-grow­ing Gilead buys an R&D cam­pus for $135M — re­port; Eu­re­ka bags $60M round for T cell R&D work
→ Fresh off its deal to ac­quire Kite, the fast-grow­ing biotech Gilead $GILD has just struck a deal to buy the old Agen­sys cam­pus from Astel­las for its new sub­sidiary for $135 mil­lion, ac­cord­ing to a sourced re­port from CoStar. The Kite site in San­ta Mon­i­ca in­cludes a 160,000-square-foot build­ing, which Astel­las shut­tered af­ter de­cid­ing to aban­don the work that it was do­ing there.
→ There's more bad news com­ing from Te­va's R&D group $TE­VA to­day. The trou­bled com­pa­ny re­port­ed that its two late-stage stud­ies of the sub­cu­ta­neous ver­sions of Cinqair (reslizum­ab) for se­vere eosinophilic asth­ma failed. The IV ver­sion has been on the mar­ket for two years, with an­a­lysts pro­ject­ing on­ly $30 mil­lion in 2017 rev­enue. "(T)he fail­ure of this study re­moves a po­ten­tial up­side dri­ver for Te­va and this puts down­side pres­sure on the stock," not­ed Leerink. "The key brand­ed pipeline con­trib­u­tors, in our view, are still Auste­do (deutetra­benazine, for tar­dive dysk­i­ne­sia and chorea as­so­ci­at­ed with Hunt­ing­ton's dis­ease) and fre­manezum­ab (cal­ci­tonin gene–re­lat­ed pep­tide mAb, for the pre­ven­ta­tive treat­ment of mi­graines), which we as­sume each can grow to >$500M in rev­enues by 2022."
→ Emeryville, CA-based Eu­re­ka Ther­a­peu­tics has picked up a $60 mil­lion D round to sup­port its work on T cell tech­nolo­gies. The biotech has a lead pro­gram fo­cused on CD19+ non-Hodgkin lym­phoma with work on both hema­to­log­i­cal and sol­id tu­mors. Acorn Pa­cif­ic Ven­tures led the round, with par­tic­i­pa­tion from GP Cap­i­tal and all ex­ist­ing ma­jor in­vestors. "2017 was a trans­for­ma­tion­al year for Eu­re­ka. This fi­nanc­ing rep­re­sents an im­por­tant val­i­da­tion of our strat­e­gy, and pro­vides us the re­sources to ad­vance our Artemis T cell plat­form in­to clin­i­cal de­vel­op­ment," said Cheng Liu, pres­i­dent and CEO of Eu­re­ka.
→ Agenus $AGEN is re­struc­tur­ing its debt with a $230 mil­lion roy­al­ty deal it just struck with Health­Care Roy­al­ty Part­ners. The deal comes with $190 mil­lion in cash and $40 mil­lion in mile­stones, pro­vid­ing mon­ey to cov­er reg­is­tra­tional stud­ies with an­ti-CT­LA-4 and an­ti-PD-1 for planned BLA fil­ings.