Fast-mov­ing Si­en­na Bio vaults from buy­out to B round to $75M IPO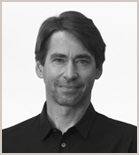 Robert Nel­son, Arch Ven­tures
Si­en­na Bio­phar­ma­ceu­ti­cals has been mov­ing fast over the past 12 months.
A year ago the com­pa­ny com­plet­ed a $46 mil­lion Se­ries A, then five months lat­er bagged the UK biotech Cre­abilis in a deal her­ald­ed on­ly by its to­tal pack­age val­ue of $150 mil­lion. In April, they fol­lowed up with a $40 mil­lion B round.
Now the West­lake Vil­lage, CA-based biotech wants to go af­ter a $75 mil­lion IPO, hop­ing that in­vestors will buy in­to their promise of a two-pronged de­vel­op­ment strat­e­gy op­er­at­ed by a group of in­dus­try pros with deep ex­pe­ri­ence in the field.
In their S-1 filed Ju­ly 3rd, Si­en­na re­vealed that its ac­qui­si­tion of Cre­abilis re­quired on­ly $200,000 in cash, throw­ing in pre­ferred shares val­ued at $11.2 mil­lion plus de­vel­op­ment mile­stones of $58 mil­lion and sales mile­stones of $80 mil­lion more.
That deal net­ted SNA-120 and SNA-125, two trans­der­mal ther­a­pies for in­flam­ma­to­ry skin dis­eases and pru­ri­tus. And there are two oth­er drugs from their "Top­i­cal Pho­topar­ti­cle Ther­a­py plat­form" now in piv­otal tri­als for ac­ne and hair re­duc­tion. Si­en­na has been work­ing on a top­i­cal so­lu­tion that can be man­aged by laser tech and tar­gets mi­crostruc­tures in the skin. The big idea here is that the right tech can elim­i­nate ac­ne and per­ma­nent­ly re­move hair.
Robert Nelsen rep­re­sents the in­ter­ests of Arch Ven­tures, which holds about 24% of the com­pa­ny stock. Part­ner Fund Man­age­ment owns 9.5%. And stock­hold­ers stand to reap some sub­stan­tial "suc­cess pay­ments" out­lined in late 2015. Those pay­ments in­clude up to $15 mil­lion for Todd Har­ris, who now runs cor­po­rate de­vel­op­ment.
The com­pa­ny is helmed by Fred­er­ick Bed­ding­field III, the for­mer CMO at Kythera. He be­came CEO at Si­en­na in ear­ly 2016.
This is just the lat­est in a new wave of biotech IPOs that has been hit­ting the street as the in­dus­try starts to find a grow­ing mar­ket for high-risk shares.