Faster, prici­er and of­ten worth­less: Study slams reg­u­la­tors for wave of ques­tion­able can­cer drug OKs
The ex­plo­sion of new can­cer drugs that's oc­curred over the past decade in­cludes some ma­jor stand­outs that in­clude ther­a­pies that have reg­is­tered some jaw-drop­ping re­sults in clin­i­cal tri­als. But when re­searchers at King's Col­lege Lon­don and the Lon­don School of Eco­nom­ics took a step back and ex­am­ined 68 can­cer in­di­ca­tions ap­proved in Eu­rope over a 5-year pe­ri­od through 2013, they found that many were OK'd on on­ly flim­sy da­ta de­rived from un­re­li­able tri­al de­signs and at least 10 of these OKs have nev­er proved to have any re­al val­ue for pa­tients.
Kick­ing back at in­dus­try's crit­i­cism of groups like NICE, which of­ten balk at cov­er­ing high-priced can­cer drugs, the bio­phar­ma crit­ics say that the vogue of fast-track­ing on­col­o­gy ther­a­pies has put a long line­up of drugs in­to reg­u­lar use, even though the man­u­fac­tur­ers haven't pro­duced sol­id ev­i­dence of ef­fi­ca­cy four or more years lat­er.
Their study was pub­lished in the BMJ.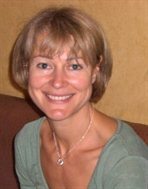 Court­ney Davis
The two au­thors — Court­ney Davis at King's Col­lege in Lon­don, and Huseyin Naci of LSE Health — say 39 in­di­ca­tions (57%) were sanc­tioned "with­out ev­i­dence of a sur­vival or qual­i­ty of life ben­e­fit." And they ex­co­ri­at­ed the use of sur­ro­gate end­points, say­ing they are un­re­li­able at best.
While 24 of these 68 in­di­ca­tions of­fered ev­i­dence for in­creased sur­vival, the av­er­age was less than 3 months. And on­ly 7 of 68 pro­vid­ed da­ta demon­strat­ing that they im­proved qual­i­ty of life.
"When ex­pen­sive drugs that lack clin­i­cal­ly mean­ing­ful ben­e­fits are ap­proved and re­im­bursed with­in pub­licly fund­ed health­care sys­tems, in­di­vid­ual pa­tients may be harmed, im­por­tant re­sources wast­ed, and the de­liv­ery of eq­ui­table and af­ford­able care is un­der­mined," the re­searchers say. They added that while reg­u­la­tors have the au­thor­i­ty to pull a drug back from the mar­ket if it doesn't demon­strate ef­fi­ca­cy, they don't do it.
Can­cer Re­search UK cau­tioned, though, that the sys­tem on ap­prov­ing and pay­ing for can­cer drugs has un­der­gone some change in re­cent years, with a greater em­pha­sis on some of the weak spots high­light­ed in the study.
Of course, many of these same drugs are al­so ap­proved in the US. And the au­thors' list of ques­tion­able drugs cov­ers some block­busters. It in­cludes:
→ Avastin, OK'd for ovar­i­an can­cer by the EU in 2011, they say, slap­ping re­searchers for switch­ing from over­all sur­vival to pro­gres­sion-free sur­vival.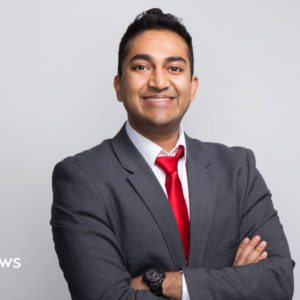 Vinay Prasad
Wash­ing­ton Post
→ Her­ceptin al­so comes in for crit­i­cism, with the re­searchers flag­ging an ap­proval for breast can­cer long be­fore it failed to demon­strate a sur­vival ben­e­fit.
→ Cel­gene's Po­m­a­lyst was OK'd in Eu­rope af­ter reg­u­la­tors crit­i­cized their com­par­i­son of the drug com­bined with low dose dex­am­etha­sone against high dose dex­am­etha­sone.
"The ex­pense and tox­i­c­i­ty of can­cer drugs means we have an oblig­a­tion to ex­pose pa­tients to treat­ment on­ly when they can rea­son­ably ex­pect an im­prove­ment in sur­vival or qual­i­ty of life," in­dus­try crit­ic Vinay Prasad told CRUK. The find­ings sug­gest "we may be falling far short of this im­por­tant bench­mark"