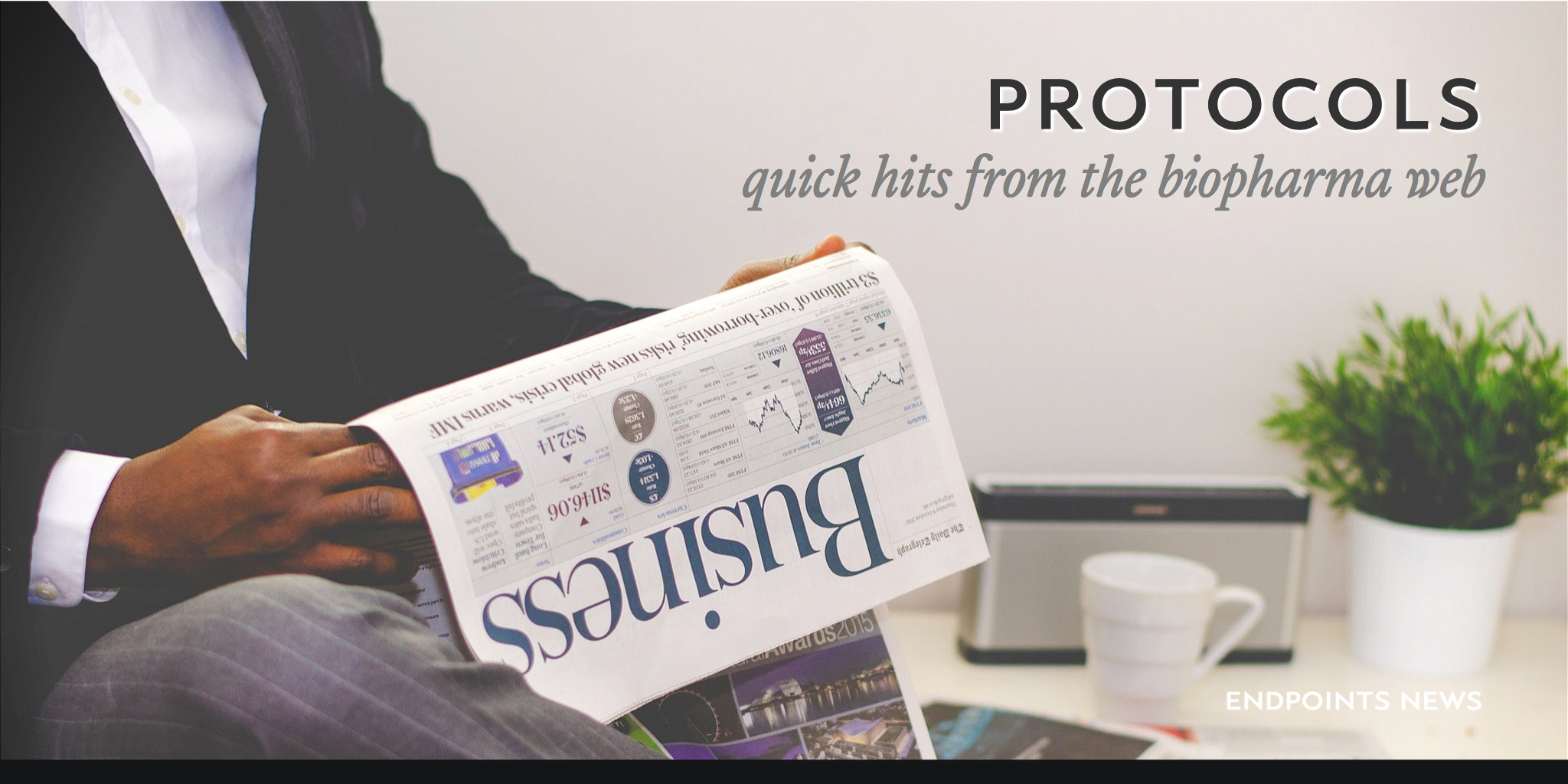 Fat­taey out, Dentzer up at Curis; Bel­gian in­vestors back Span­ish or­phan drug biotech; Ve­rastem scores Chi­na deal
→ Spain's Mi­no­ryx Ther­a­peu­tics has raised €21.3 mil­lion ($24.9 mil­lion) to ex­plore new us­es of its lead drug, thanks to strong back­ing from a group of Bel­gian play­ers that led the round, name­ly Fund+, SF­PI, S.R.I.W. and Sam­brin­vest. The biotech be­lieves that MIN-102 — cur­rent­ly in Phase II/III for adreno­myeloneu­ropa­thy — may al­so work in oth­er neu­rode­gen­er­a­tive dis­eases as well as neu­roin­flam­ma­to­ry con­di­tions like cere­bral ALD. Dur­ing its Se­ries A, the com­pa­ny at­tract­ed a long list of in­vestors, in­clud­ing Roche's ven­ture fund, which all par­tic­i­pat­ed in the cur­rent Se­ries B.
→ Ali Fat­taey is out as CEO of Curis. The Lex­ing­ton, MA-based biotech says Fat­taey is leav­ing the com­pa­ny, which is about all it has to say about that. The ex-CEO was cred­it­ed with hir­ing his re­place­ment, COO James Dentzer, now pres­i­dent and CEO. "Look­ing for­ward, we be­lieve (Dentzer) is best po­si­tioned to lead Curis as we seek to progress our three high-val­ue pro­grams quick­ly and suc­cess­ful­ly through the clin­ic," says chair­man Mar­tyn Greenacre.
→ Fresh from win­ning an FDA OK for du­velis­ib, Ve­rastem $VSTM has now pock­et­ed a $15 mil­lion up­front for a Chi­na li­cens­ing deal. Hong Kong-based CSPC Phar­ma­ceu­ti­cal Group did the deal, re­serv­ing $30 mil­lion for mile­stones.