FDA Ad­Com backs Gilead­'s move to ex­pand De­scovy la­bel — but stops short of en­dors­ing broad PrEP use
Gilead is one step clos­er to un­lock­ing a po­ten­tial­ly block­buster new use of its two-drug HIV reg­i­men De­scovy — though prob­a­bly not all of it.
In a meet­ing late Wednes­day, the FDA's An­timi­cro­bial Drugs Ad­vi­so­ry Com­mit­tee vot­ed 16 to 2 en­dors­ing De­scovy as a pre-ex­po­sure pro­phy­lax­is, or PrEP, in men and trans­gen­der women who have sex with men. On the ques­tion of ex­pand­ing the in­di­ca­tion to in­clude cis­gen­der women, though, a slight ma­jor­i­ty of ex­perts (10 ver­sus 8) vot­ed against it, cit­ing a lack of da­ta.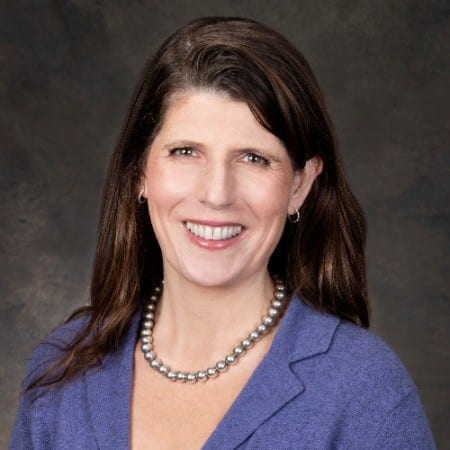 Di­ana Brainard
The rec­om­men­da­tions were large­ly in line with the agency's in-house re­view, which point­ed out that an ap­proval cov­er­ing cis­gen­der women would re­quire a ques­tion­able ex­trap­o­la­tion of PK da­ta. While Gilead did pro­vide proof of sys­temic drug con­cen­tra­tions, the mea­sure­ments were large­ly un­help­ful in quan­tifi­able and in­ter­pret­ing whether there are ad­e­quate drug con­cen­tra­tions in cer­vi­co­v­agi­nal tis­sues.
In a state­ment, Di­ana Brainard — SVP of HIV and emerg­ing virus­es — praised the Ad­Com for a "thought­ful re­view and dis­cus­sion of the da­ta." Though the com­pa­ny did not com­ment di­rect­ly on ex­pand­ing De­scovy's use to cis­gen­der women, it had this to add:
Gilead rec­og­nizes the val­ue that De­scovy could bring to HIV pre­ven­tion ef­forts for the broad­est pos­si­ble at-risk pop­u­la­tion in the Unit­ed States and will con­tin­ue to work with FDA as the agency com­pletes its re­view of the ap­pli­ca­tion.
In terms of seiz­ing a big piece of the mar­ket, though, miss­ing out on the cis­gen­der women la­bel might not be that big of a deal af­ter all. Cis­gen­der women form less than 7% of PrEP use, ac­cord­ing to Jef­feries an­a­lyst Michael Yee.
SVB Leerink's Ge­of­frey Porges not­ed just a few days ago that MSMs form the most im­por­tant pop­u­la­tion for De­scovy's add-on OK, though "for Gilead's pur­pos­es it is use­ful to have a broad la­bel with all rel­e­vant at-risk pop­u­la­tions in­clud­ed, and get­ting such an en­dorse­ment from the Ad­Com would give their De­scovy launch ad­di­tion­al mo­men­tum."
His peak sales es­ti­mate for De­scovy stands at $3.8 bil­lion.
Ad­di­tion­al mo­men­tum mat­ters here be­cause De­scovy will like­ly be go­ing up against gener­ics of Gilead's own Tru­va­da, with launch­es sched­uled for next Sep­tem­ber. De­scovy's ad­van­tages over Tru­va­da — sub­sti­tut­ing TAF, or teno­fovir alafe­namide, for TDF (teno­fovir diso­prox­il fu­marate) in com­bi­na­tion with emtric­itabine — could ap­pear slight un­der the best of cir­cum­stances. It re­mains to be seen whether pay­ers will be will­ing to cov­er a new brand­ed drug over a gener­ic for safe­ty is­sues such as bone min­er­al den­si­ty.