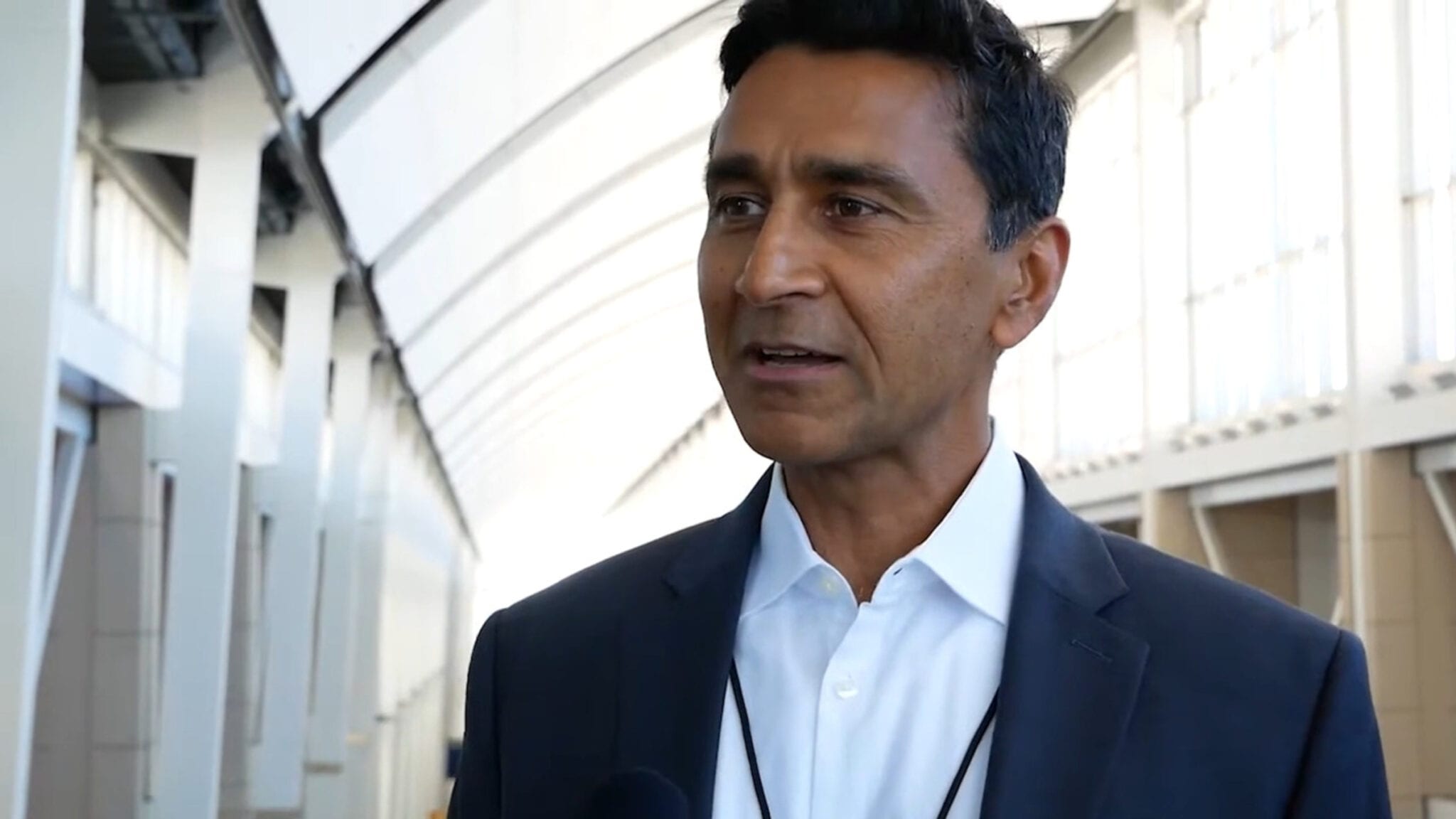 Neil Desai, Aadi Bioscience CEO (via YouTube)
FDA ap­proves pricey new treat­ment for ul­tra-rare and ag­gres­sive form of sar­co­ma
The FDA on Tues­day ap­proved Aa­di Bio­science's first drug and the first treat­ment ap­proved specif­i­cal­ly for pa­tients with an ul­tra-rare and ag­gres­sive form of sar­co­ma that oc­curs most­ly in women.
The ap­proval of the drug, known as Fyarro, is for those with lo­cal­ly ad­vanced un­re­sectable or metasta­t­ic ma­lig­nant perivas­cu­lar ep­ithe­lioid cell tu­mor (PECo­ma), and is based on a Phase II tri­al.
Re­sults showed an over­all re­sponse rate as as­sessed by in­de­pen­dent re­view of 39% (12/31), with two pa­tients achiev­ing a com­plete re­sponse af­ter pro­longed fol­low up, Aa­di said. The com­pa­ny al­so said that among re­spon­ders, 92% had a re­sponse last­ing greater than or equal to six months; 67% had a re­sponse last­ing greater than or equal to 12 months; and 58% had a re­sponse last­ing greater than or equal to two years.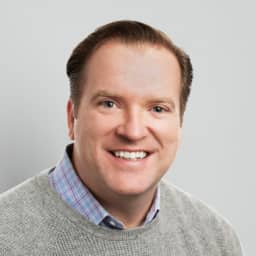 Bren­dan De­laney
The com­pa­ny said the drug will be priced at a WAC of about $39,000 per month, or $468,000 per year.
Aa­di COO Bren­dan De­laney said on Tues­day's in­vestor call, "FYARRO's whole­sale ac­qui­si­tion cost for a sin­gle-use 100 mil­ligram vial is $6,785.00, fac­tor­ing in the vari­abil­i­ty of pa­tient body sur­face area and dose mod­i­fi­ca­tions, we project the whole­sale ac­qui­si­tion cost for a month of FYARRO ther­a­py to be ap­prox­i­mate­ly $39,000. Statu­to­ry gov­ern­ment dis­counts such as Med­ic­aid re­bates, sales to 340B cov­ered en­ti­ties and VA fa­cil­i­ties among oth­ers will re­duce the net price that Aa­di Bio­science will re­ceive by ap­prox­i­mate­ly 15% to 20%."
De­laney added in an emailed state­ment to End­points News, "These pric­ing es­ti­mates are ap­prox­i­mate and will vary based on pa­tient and oth­er fac­tors (body weight, etc). We think this pric­ing is ap­pro­pri­ate giv­en the great need in PECo­ma, the small pa­tient pop­u­la­tion and over­all clin­i­cal pro­file of FYARRO."
The rec­om­mend­ed dosage, ac­cord­ing to the FDA, is 100 mg/m2 ad­min­is­tered as an in­fu­sion "over 30 min­utes on days 1 and 8 of each 21-day cy­cle un­til dis­ease pro­gres­sion or un­ac­cept­able tox­i­c­i­ty."
An­drew Wag­n­er, a se­nior on­col­o­gist at Dana-Far­ber Can­cer In­sti­tute and the prin­ci­pal in­ves­ti­ga­tor of the piv­otal tri­al, said in a state­ment that Fyarro will pro­vide physi­cians "with a new weapon for treat­ing pa­tients with this rare dis­ease."
Shares of the com­pa­ny's stock rose more than 25% in pre-mar­ket trad­ing Tues­day, but then fell to about a 6% spike by morn­ing.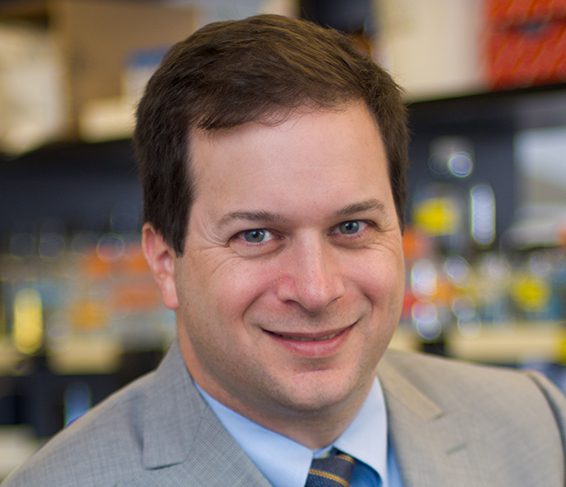 An­drew Wag­n­er
Fyarro was cre­at­ed by Aa­di founder and CEO Neil De­sai, the for­mer glob­al R&D chief at Abrax­is, who tried to de­vel­op a sim­i­lar ap­proach to the one he and Patrick Soon-Sh­iong used to cre­ate block­buster can­cer drug Abrax­ane, which is now in short­age. Abrax­ane was a decades-old chemother­a­py, en­cased in an al­bu­min coat that tricks tu­mor cells in­to ab­sorb­ing the tu­mor-killing agent.
With Fyarro, De­sai took a decades-old im­mune-mod­u­lat­ing drug, ra­pamycin, and coat­ed it in a sim­i­lar al­bu­min coat. Once tak­en up by the tu­mor, it knocks down mTOR, a pro­tein that has long been linked to tu­mor pro­lif­er­a­tion, among oth­er things.
Aa­di in May merged with the strug­gling pub­lic biotech Aer­pio Phar­ma­ceu­ti­cals and raised $155 mil­lion from pri­vate in­vestors to com­mer­cial­ize Fyarro.