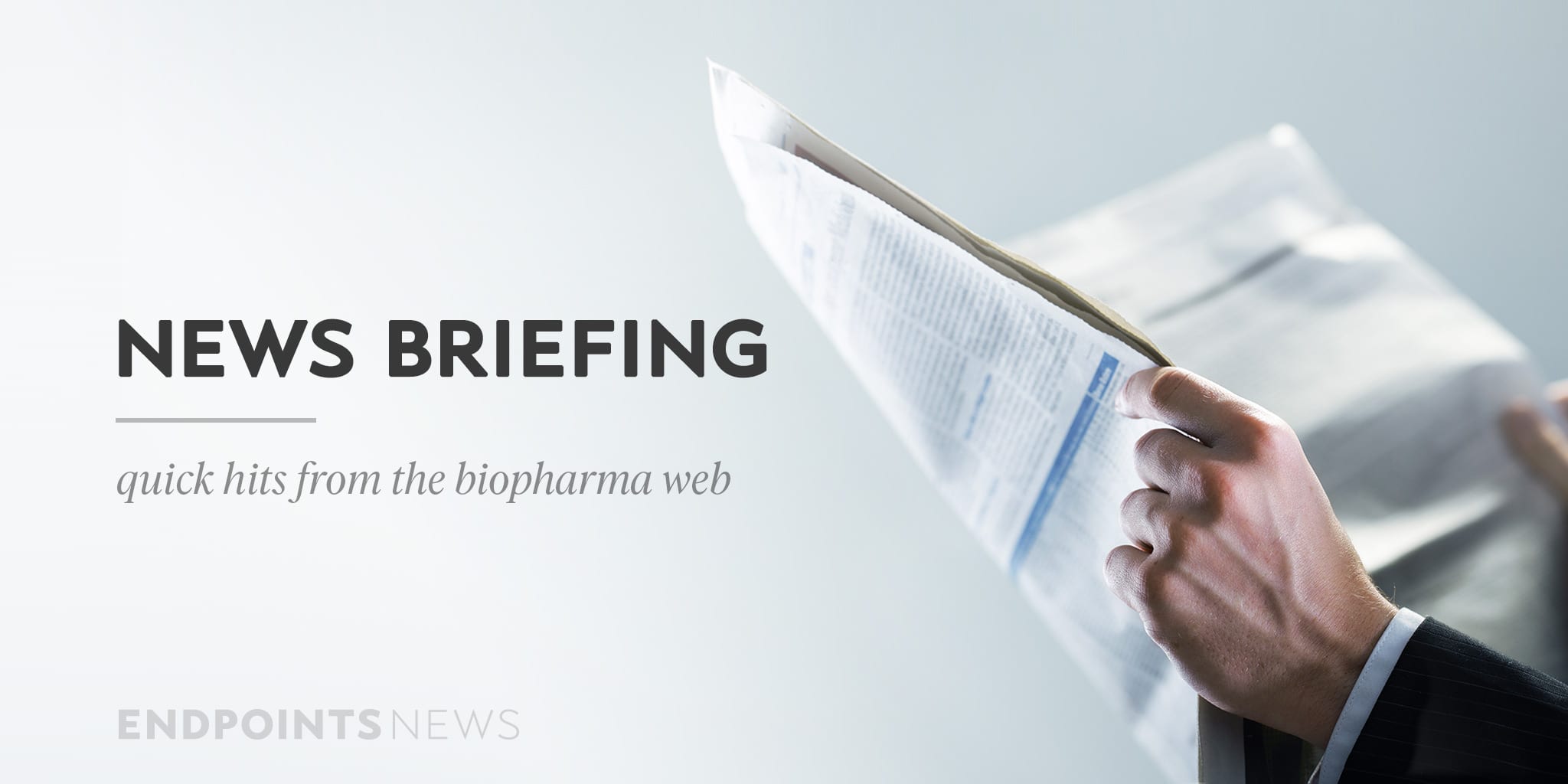 FDA de­lays PDU­FA date for Lib­tayo lung can­cer com­bo; Swedish biotech hit flunks PhI­II for chemo-en­hanc­ing drug
Dur­ing its earn­ings call yes­ter­day, Re­gen­eron said that the FDA has de­layed its de­ci­sion on Lib­tayo in com­bi­na­tion with chemother­a­py in ad­vanced non-small cell lung can­cer.
"We re­cent­ly were in­formed that an FDA trav­el com­pli­ca­tion re­lat­ing to sched­ul­ing a rou­tine clin­i­cal tri­al site in­spec­tion in East­ern Eu­rope will like­ly de­lay their de­ci­sion un­til af­ter our Sep­tem­ber 19 PDU­FA date," Re­gen­eron pres­i­dent and CEO Len Schleifer said dur­ing the call.
He added that a new in­spec­tion date has al­ready been sched­uled, so the de­lay shouldn't be too lengthy and that Re­gen­eron doesn't "ex­pect it to mean­ing­ful­ly im­pact our launch plans as­sum­ing FDA ap­proval."
In ear­ly June, Re­gen­eron inked a $1 bil­lion-plus deal with its part­ner Sanofi to buy the ex­clu­sive rights to Lib­tayo, plop­ping down a lofty $900 mil­lion up­front.
Iso­fol's chemother­a­py-en­hanc­ing drug doesn't move the nee­dle in ad­vanced col­orec­tal can­cer
Swe­den-based Iso­fol's lead can­di­date, a chemother­a­py-en­hanc­ing drug, flunked a Phase III study in metasta­t­ic col­orec­tal can­cer, or mCRC, the biotech said Wednes­day.
In al­most 500 pa­tients in the AGENT study, com­pared to leu­cov­orin — which is cur­rent­ly used to com­ple­ment chemother­a­py — Iso­fol's ar­foli­tixorin did not sig­nif­i­cant­ly change the over­all re­sponse rate, which was the pri­ma­ry end­point, or pro­gres­sion-free sur­vival, the key sec­ondary out­come.
In a press re­lease, Iso­fol CEO Ulf Jungnelius said the biotech was "sur­prised and dis­ap­point­ed" by the tri­al out­come. He added that Iso­fol will first com­plete the da­ta analy­sis and plans to con­sult reg­u­la­to­ry agen­cies in the first half of next year pri­or to de­cid­ing the fate of its lead can­di­date.
The Phase III flunk cratered Iso­fol's stock, as it dropped some 80% yes­ter­day.
Iso­fol said the full re­sults from the study, in­clud­ing sub­group analy­ses and safe­ty da­ta, will be avail­able lat­er this year. The FDA grant­ed ar­foli­tixorin fast-track des­ig­na­tion in late 2021.