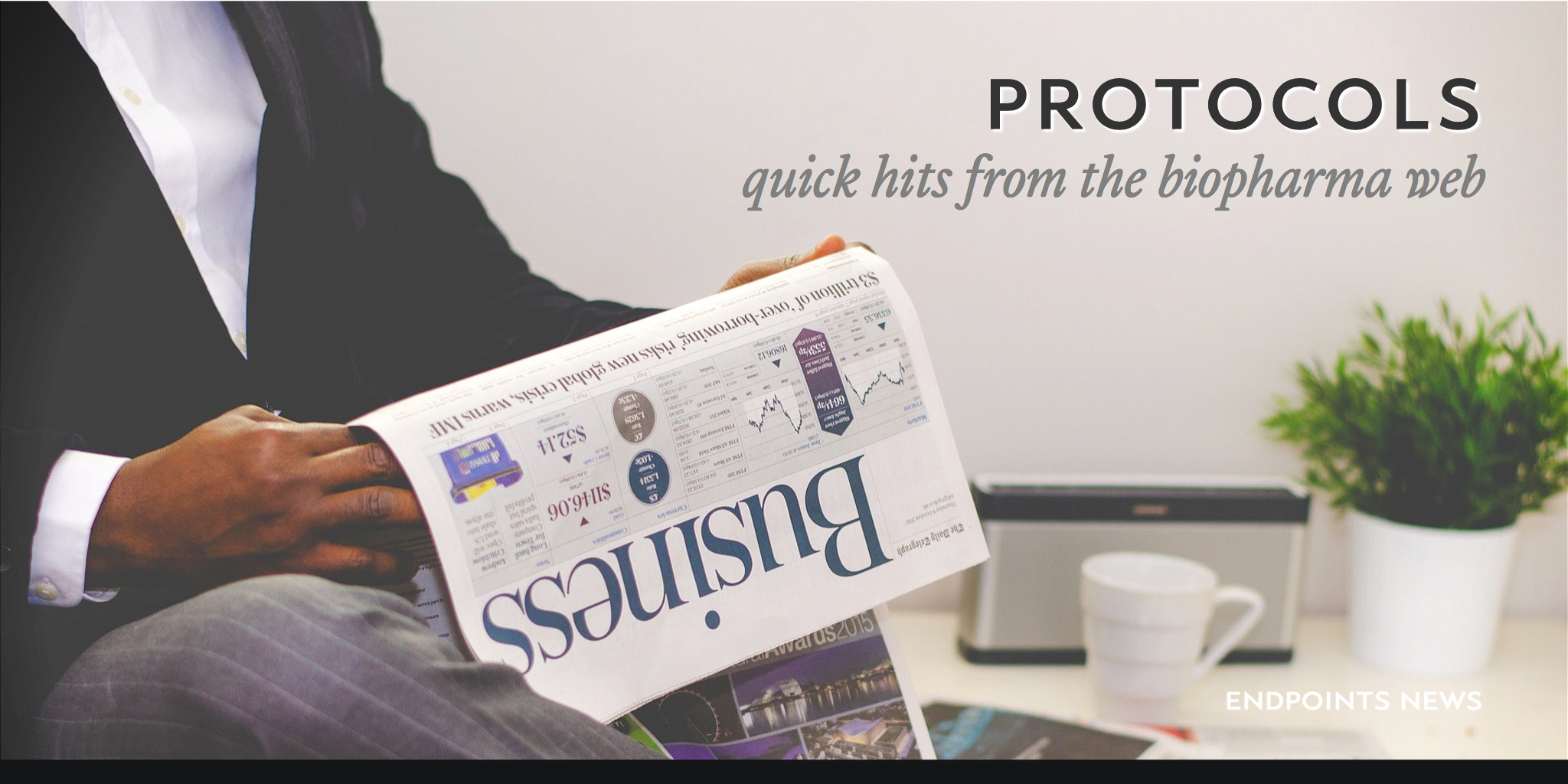 FDA en­dors­es No­vavax's piv­otal tri­al de­sign for flu vac­cine; Forty Sev­en bags fund­ing for myelodys­plas­tic syn­dromes pro­gram
→ Fol­low­ing a stream of set­backs with its RSV vac­cine, No­vavax is tout­ing some reg­u­la­to­ry progress of an­oth­er can­di­date for a change. The FDA has ap­par­ent­ly green-light­ed the Phase III tri­al de­sign for NanoFlu, its ad­ju­vant­ed, re­com­bi­nant quadri­va­lent flu vac­cine tar­get­ing the el­der­ly (65 or old­er). The tri­al is ex­pect­ed to be­gin in a cou­ple of months and gen­er­ate top-line da­ta in the first quar­ter of 2020.
→ The an­ti-CD47 work that Forty Sev­en has been do­ing in myelodys­plas­tic syn­dromes has caught the at­ten­tion of The Leukemia & Lym­phoma So­ci­ety, which now wants to help ac­cel­er­ate the de­vel­op­ment of the ear­ly-stage 5F9 pro­gram. "De­spite in­cred­i­ble ad­vance­ments for pa­tients with oth­er hema­to­log­i­cal ma­lig­nan­cies, the treat­ment land­scape in MDS has re­mained un­changed for many years, with no new FDA-ap­proved ther­a­pies since 2006," LLS CSO Lee Green­berg­er said in a state­ment. So far, the biotech — found­ed by Stan­ford's Irv Weiss­man — has demon­strat­ed an im­pres­sive over­all re­sponse rate of 100%, more than half of which were com­plete re­spons­es. LLS is of­fer­ing $6 mil­lion to fund the up­com­ing tri­al and $3 mil­lion more for mile­stones, eye­ing a BLA fil­ing as ear­ly as 2021.
→ Leap Ther­a­peu­tics' $LP­TX an­ti-DKK1 an­ti­body, DKN-01, in tan­dem with Mer­ck's $MRK flag­ship check­point in­hibitor Keytru­da in a study im­proved out­comes in pa­tients with gas­troe­sophageal junc­tion and gas­tric can­cer whose tu­mors are DKK1-high and who had not pre­vi­ous­ly been treat­ed with PD-1/PD-L1 im­munother­a­pies. "Out­side of rare mi­crosatel­lite in­sta­ble tu­mors and EBV-as­so­ci­at­ed can­cers the re­sponse rates to im­mune check­point in­hibitors are low and me­di­an pro­gres­sion-free sur­vival re­mains short, in the range of 6-8 weeks," said Samuel Klemp­n­er, as­sis­tant pro­fes­sor, Mass­a­chu­setts Gen­er­al Hos­pi­tal Can­cer Cen­ter and Har­vard Med­ical School in a state­ment. "This study…sug­gests that el­e­vat­ed DKK-1 ex­pres­sion is a po­ten­tial pre­dic­tive bio­mark­er. DKN-01 war­rants fur­ther study in gas­troe­sophageal can­cers in com­bi­na­tion with im­mune check­point in­hibitors and with chemother­a­py."