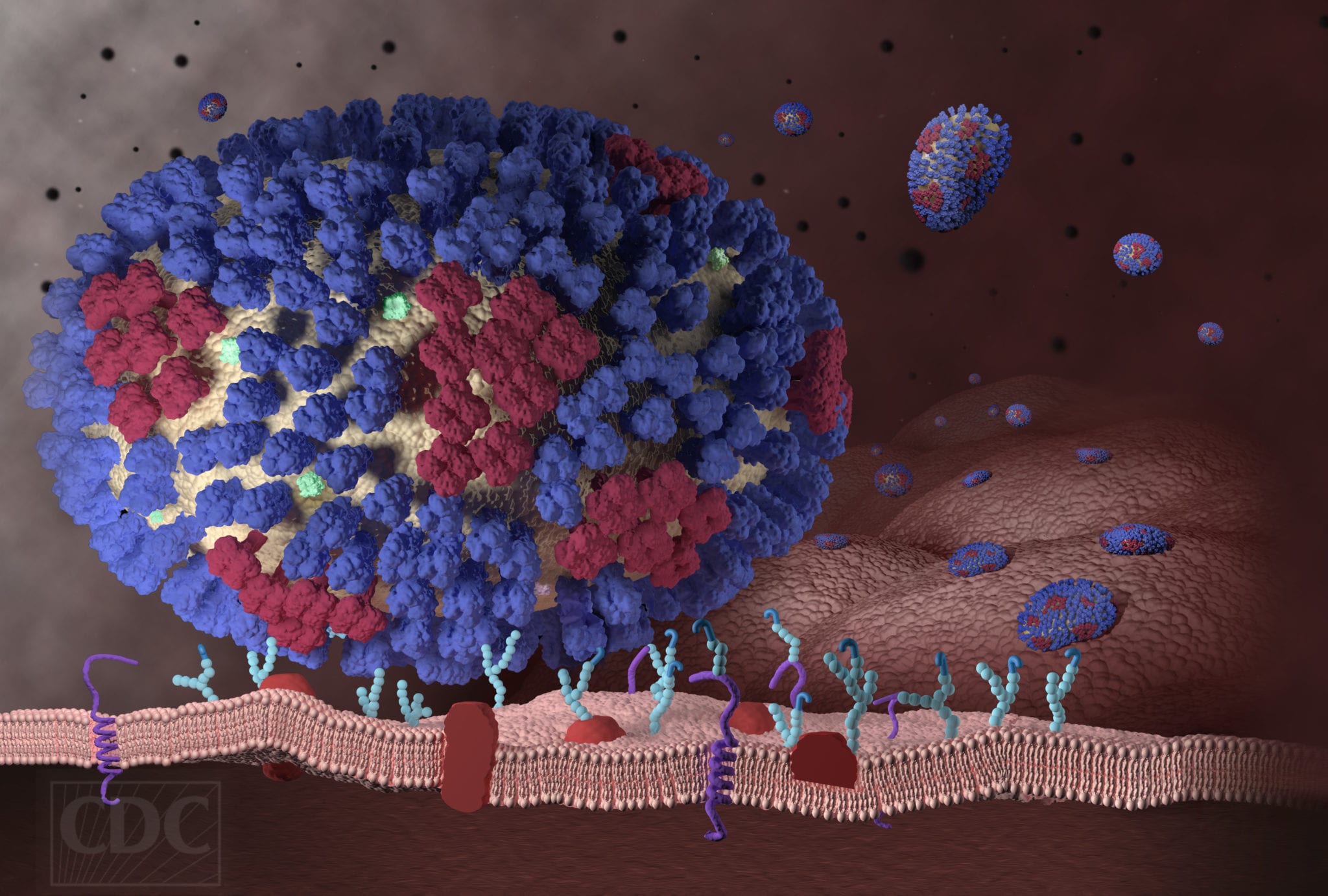 FDA ex­pands Xofluza ap­proval as Roche strug­gles to catch loom­ing flu mar­ket
As a po­ten­tial­ly pow­er­ful flu sea­son looms, so does a big test for Roche and its new flu drug, Xofluza. The Swiss gi­ant just got a small boost in ad­vance of that test as the FDA ex­pand­ed Xofluza's in­di­ca­tion to in­clude pa­tients at high risk of de­vel­op­ing flu-re­lat­ed com­pli­ca­tions.
Xofluza (balox­avir mar­box­il) was ap­proved last Oc­to­ber in the US, the first land­mark flu drug ap­proval in 20 years and a much-need­ed green light for a com­pa­ny that had watched its lead­ing flu drug Tam­i­flu get eat­en alive by gener­ics. Like its pre­de­ces­sor, the pill of­fered a re­duc­tion in flu symp­toms but not a cure.
Yet ques­tions abound­ed, most no­tably about pay­ers. Be­cause de­spite Phase III tri­als show­ing it was far more ef­fec­tive than a place­bo, Xofluza per­formed sim­i­lar­ly to Tam­i­flu. For both drugs, symp­toms en­dured for a me­di­an 54 hours af­ter treat­ment in the PhI­II CAP­STONE-1 tri­al. In CAP­STONE-2 Xofluza im­proved symp­toms af­ter 73 hours com­pared to Tam­i­flu's 81.
Roche tout­ed Xofluza's con­ve­nience over Tam­i­flu: one dose over one day, rather than 10 dos­es over 5 days. It hasn't been clear, though, how pay­ers would weigh the ease of ac­cess when a gener­ic can of­fer the same ef­fi­ca­cy.
Roche tried to get ahead of that prob­lem for last flu sea­son with a spe­cial pric­ing mod­el, of­fer­ing a whole­sale cost of $150, not much high­er than the av­er­age sale price for Tam­i­flu but much high­er than the low­est priced gener­ics, and then of­fer­ing a "coupon." The coupon would knock $60 off the price for those with­out in­sur­ance and al­low the in­sured to get the drug for as lit­tle as $30.
Genen­tech, which mar­ket­ed the drug in the US for Roche, told End­points News the coupon would be of­fered again this year.
Oth­er prob­lems emerged last year, half a world away, where the drug was ap­proved ear­li­er and em­braced as a "sil­ver bul­let" against the flu. In Japan's health­care sys­tem, Xofluza's ease of use quick­ly made it the top flu drug on the mar­ket, WSJ re­port­ed in Feb­ru­ary. But in the midst of that flu sea­son, Tokyo's Na­tion­al In­sti­tute of In­fec­tious Dis­eases said it had found that six strains of the virus had be­come drug-re­sis­tant.
This prob­lem had to some de­gree been pre­dict­ed. A New Eng­land Jour­nal of Med­i­cine ed­i­to­r­i­al pub­lished a month be­fore the drug's US ap­proval re­viewed tri­al da­ta and found the treat­ment led to "the emer­gence of vi­ral es­cape mu­tants with re­duced sus­cep­ti­bil­i­ty."
"The is­sue for pub­lic health is whether these in­fluen­za virus­es with re­duced sus­cep­ti­bil­i­ty to balox­avir are trans­mis­si­ble," wrote Tim­o­thy M. Uye­ki, adding that ear­ly da­ta in­di­cat­ed these strains might be less trans­mis­si­ble be­cause they can't repli­cate as eas­i­ly.
In re­sponse to Japan­ese con­cerns, Genen­tech not­ed that the six iden­ti­fied strains wouldn't meet the US stan­dard of "re­sis­tant" be­cause the drug still had some ef­fi­ca­cy on them. At least one Tokyo doc­tor, though, re­port­ed that he stopped pre­scrib­ing Xofluza be­cause pa­tients, mis­un­der­stand­ing the sci­ence, were wor­ried they weren't ef­fec­tive.
Roche re­port­ed $13 mil­lion in US rev­enue last year from Xofluza, and, as of Sep­tem­ber 10 $9 mil­lion in 2019.
For biotech nerds, the mech­a­nism be­hind the drug may be as ex­cit­ing as the drug it­self. Rather than pre­vent the virus from spread­ing be­tween cells, Xofluza blocks the virus from en­ter­ing cells to be­gin with. It does so by in­hibit­ing the "Cap-de­pen­dent en­donu­cle­ase," a part of the virus re­spon­si­ble for "cap-snatch­ing" – a process where the virus steals the first 10-20 RNA residues of a host cell as part of a key process for vi­ral in­va­sion.