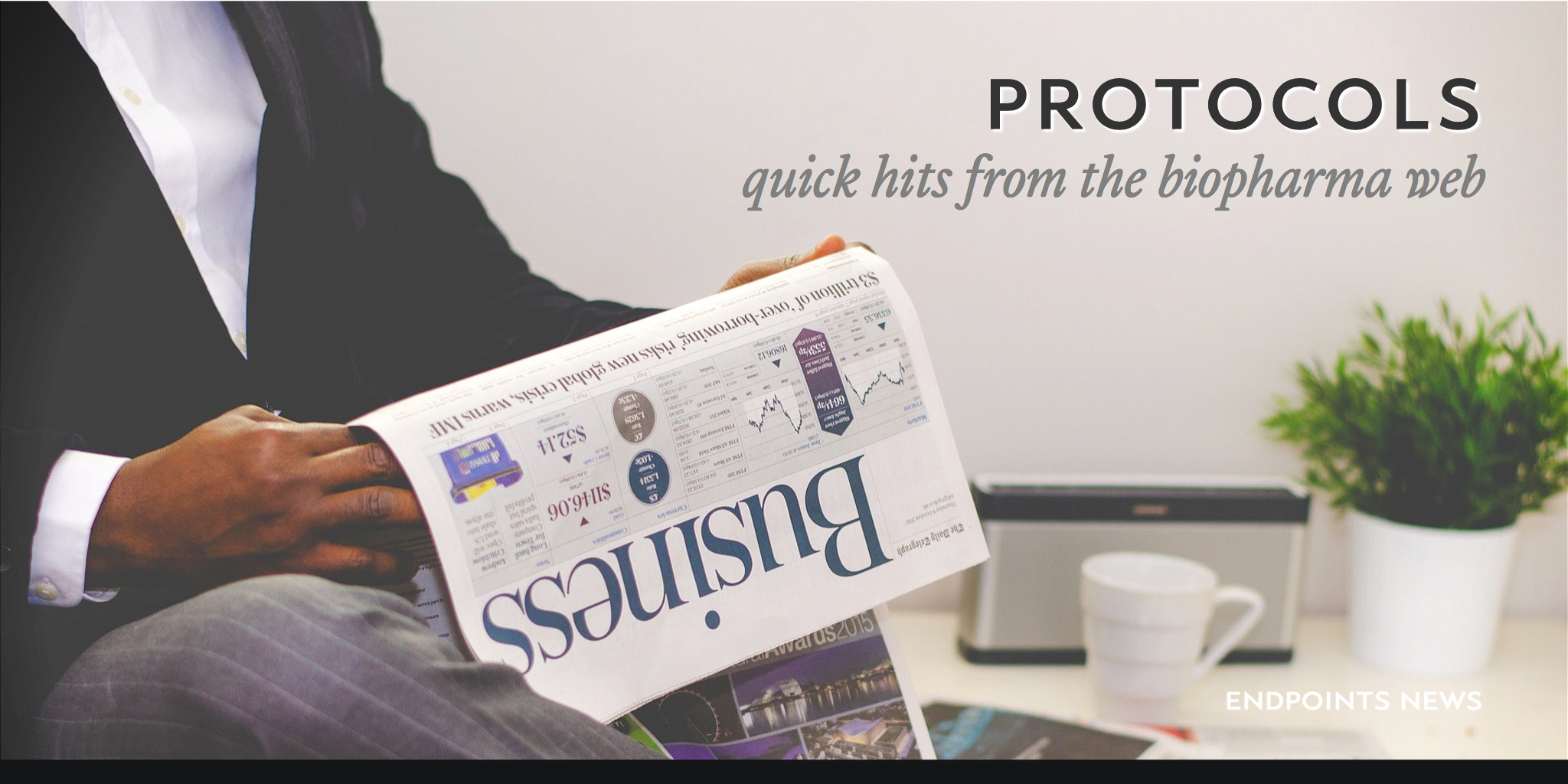 FDA ex­perts back GSK's new malar­ia drug; Sang­amo's new­ly mint­ed CTO jumps to biotech up­start
→ Glax­o­SmithK­line has turned the fi­nal cor­ner in the race to gain an FDA ap­proval for tafeno­quine, a new treat­ment for pa­tients with P. vi­vax malar­ia. A pan­el of out­side ex­perts vot­ed 13 to 0 to en­dorse the drug and rec­om­mend an ap­proval. That comes on top of an in­ter­nal re­view that al­so backed the ap­pli­ca­tion. "If ap­proved, tafeno­quine would be the first new med­i­cine for this in­di­ca­tion in more than 60 years," says Pauline Williams, head of Glob­al Health R&D at GSK.
→ Long­time Sang­amo staffer Michael Holmes has left the gene-edit­ing com­pa­ny to pur­sue a "ground-floor op­por­tu­ni­ty at a biotech start­up," open­ing up the se­nior vice pres­i­dent and chief tech­nol­o­gy of­fi­cer role for his col­league Ed­ward Re­bar to fill. While Holmes had on­ly been in the role for a few months, his in­volve­ment with Sang­amo's zinc fin­ger tech — a plat­form that has drawn Pfiz­er in as a part­ner — stretch­es back to 2001, when he joined as a sci­en­tist straight out of grad­u­ate school. Re­bar, who has had an even longer his­to­ry with the com­pa­ny, has helped re­search and op­ti­mize the tech­nol­o­gy.
→ Now that Tonix Phar­ma $TNXP has got­ten the green­light to test its PTSD drug's ef­fi­ca­cy in treat­ing ag­i­ta­tion in Alzheimer's dis­ease, the FDA has hand­ed them a fast track des­ig­na­tion to speed things along. That's a de­cent win for the New York-based biotech, which has fo­cused much of its en­er­gy on the PhI­II pro­gram in mil­i­tary-re­lat­ed post-trau­mat­ic stress dis­or­der. In both in­di­ca­tions, the drug — TNX-102 SL — will be giv­en as a bed­time treat­ment. Thanks to the new sta­tus, Tonix will have en­joy more of the FDA's at­ten­tion and el­i­gi­bil­i­ty for pri­or­i­ty re­view if they make it to the NDA stage.