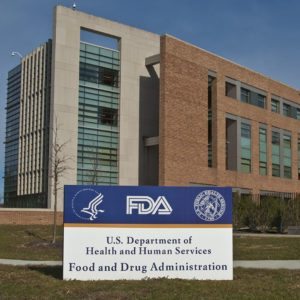 An FDA panel offered a clear endorsement of Amgen's franchise-busting biosimilar of AbbVie's $14 billion biologic Humira.
The vote was unanimous in favor of an approval on a broad slate of indications.
"I thought the voting was easy," noted panelist Steve Solga, the chief of gastroenterology at St. Luke's University Hospital, echoing the panel's consensus that there could be little to argue with the FDA, particularly as more thorny issues were not covered in the discussion.
FDA insiders offered their vehement support for the application, repeating an insider agency review concluding that Amgen had provided all the data needed to warrant an approval of ABP501 for all the indications now allowed to Humira, AbbVie's most lucrative therapy.
AbbVie, though, had a long lineup of patient advocates who maintained that unless the drug had been granted interchangeable status, it shouldn't get the broad approval sought by Amgen. And AbbVie sent a representative of its own to underscore the argument that there were significant differences to consider, which should trump the argument in favor of "extrapolating" the data in for a host of indications, including pediatric use.
The "straw man" argument gained some traction among panel members who were concerned that the data varied by batch, and even questioned whether AbbVie had ever adequately made its case for all of its own approvals.
The outside experts, though, concluded with the FDA – which stuck with a solid front in favor of an approval on all indications – that there were no "meaningful" differences between Amgen's knockoff and the reference product from AbbVie. But a number of panel members raised the point that there was no built-in requirement of a Phase IV followup study to make sure the drug worked as billed.
The stamp of approval marks a significant new phase for the adoption of biosimilars. Novartis was the first to win an approval for a biosimilar in the U.S., but a range of knockoffs in the first wave is meeting with open arms at the regulator. Tomorrow, Amgen gets to switch roles, changing from offense to defense as it seeks to prevent an approval for a biosimilar from Novartis of Enbrel, which provides billions of dollars in annual revenue to…Amgen.
This argument is far from over. AbbVie is fighting a tough legal war focusing on its patents for Humira, and it's making more progress in the court than it has at the FDA. But Amgen will happily mark the regulatory win.
"We're pleased with today's unanimous vote of the FDA's Arthritis Advisory Committee to recommend approval of ABP 501 in all available indications to the reference product," said Sean E. Harper, M.D., executive vice president of Research and Development at Amgen. "The Committee's favorable vote is an exciting step toward recognizing ABP 501 as an important treatment option for patients with inflammatory diseases. We look forward to continuing to work with the FDA as they complete their review of Amgen's BLA for ABP 501."
---
The best place to read
Endpoints News

? In your inbox.

Comprehensive daily news report for those who discover, develop, and market drugs. Join 44,900+ biopharma pros who read Endpoints News by email every day.

Free Subscription
---
---
---