FDA ex­perts turn thumbs down on J&J's trou­bled rheuma­toid arthri­tis drug sirukum­ab
Faced with a big red flag reg­u­la­tors raised on safe­ty, a pan­el of out­side ex­perts turned thumbs down on ap­prov­ing J&J's sirukum­ab for rheuma­toid arthri­tis, con­clud­ing that there wasn't a clear enough un­der­stand­ing of the drug's safe­ty pro­file to jus­ti­fy the risk of putting it on the mar­ket.
The vote was 12 to 1 against the drug, say­ing that the safe­ty pro­file did not jus­ti­fy an OK. That was the key is­sue, and they fol­lowed up by the same num­bers in a for­mal vote against an ap­proval.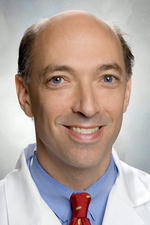 Dan Solomon
Har­vard Med's Dan Solomon sum­ma­rized the thoughts of the ma­jor­i­ty, say­ing he vot­ed no "based on not feel­ing con­fi­dence about the safe­ty of this drug."
Sev­er­al of the ex­perts shook their heads over what they agreed were trou­bling but mys­te­ri­ous ev­i­dence that there was an im­bal­ance in deaths among the tri­al pa­tients tak­ing the drug. While J&J in­sist­ed that the over­all ev­i­dence in­di­cat­ed that the risk/ben­e­fit ra­tion jus­ti­fied an ap­proval, some of the ex­perts al­so won­dered why they would ap­prove an­oth­er IL drug with trou­bling safe­ty sig­nals while two oth­er such drugs were al­ready on the mar­ket that didn't have the same safe­ty prob­lems.
The group, though, were sat­is­fied that re­searchers had pro­vid­ed am­ple ef­fi­ca­cy da­ta to demon­strate the drug's val­ue.
The FDA is not ob­lig­at­ed to fol­low the pan­el's lead, but gen­er­al­ly does. Even if it should be ap­proved against all odds, the ex­perts on the pan­el made it clear that a for­mu­la­ry com­mit­tee would have no trou­ble ei­ther re­fus­ing re­im­burse­ment or re­strict­ing it as an ab­solute last re­sort, se­vere­ly lim­it­ing any mar­ket po­ten­tial.
J&J, though, has lit­tle choice now but to play this one out.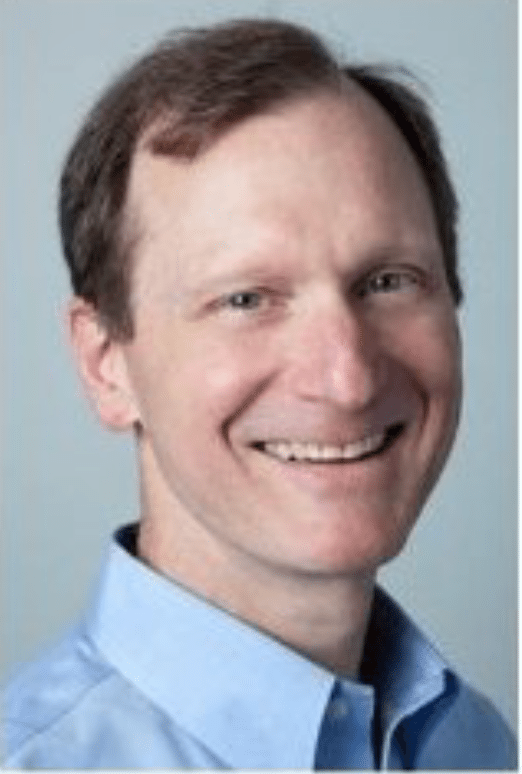 New­man Yeild­ing, Janssen
"While the com­mit­tee vot­ed unan­i­mous­ly in sup­port of the ef­fi­ca­cy da­ta, there was un­cer­tain­ty re­gard­ing the safe­ty pro­file. As a re­sult, the com­mit­tee did not sup­port ap­proval for the pro­posed in­di­ca­tion. We are dis­ap­point­ed and dis­agree with the group's in­ter­pre­ta­tion of the sirukum­ab ben­e­fit-to-risk pro­file," said New­man Yeild­ing, head of im­munol­o­gy de­vel­op­ment, Janssen Re­search & De­vel­op­ment, in a state­ment. "We re­main con­fi­dent in the da­ta ac­cu­mu­lat­ed to date sup­port­ing sirukum­ab in the treat­ment of mod­er­ate­ly to se­vere­ly ac­tive rheuma­toid arthri­tis. We look to con­tin­ue dis­cus­sions with the FDA in their re­view of the ap­pli­ca­tion as we be­lieve sirukum­ab rep­re­sents an im­por­tant ther­a­peu­tic op­tion for pa­tients with rheuma­toid arthri­tis."
J&J was fac­ing an up­hill fight on this quest. The FDA has al­ready re­in­forced just how sen­si­tive it is on safe­ty is­sues when it re­ject­ed Eli Lil­ly's baric­i­tinib and de­mand­ed an­oth­er study to prove its safe­ty. Then Glax­o­SmithK­line dumped its rights in the drug just days ago, leav­ing J&J to go on alone.
In an in­ter­nal re­view at the FDA, reg­u­la­tors con­clud­ed:
Wide con­fi­dence in­ter­vals around treat­ment com­par­isons for se­ri­ous rare events such as death, ma­lig­nan­cy, and MACE in­di­cate that the im­bal­ances could be due to chance but al­so that rel­a­tive­ly large in­creas­es in risks on sirukum­ab can­not be ruled out based on the da­ta alone. Such im­bal­ances raise con­cern re­gard­ing these im­por­tant safe­ty risks. Ad­di­tion­al safe­ty sig­nals re­lat­ed to events of GI per­fo­ra­tion and hy­per­sen­si­tiv­i­ty were al­so ob­served.
J&J may well face whether it wants to buck­le down and do a ma­jor safe­ty study ahead of a for­mal de­ci­sion, or give it up and move on. It won't be an easy de­ci­sion.