FDA ex­perts turn thumbs down on PTC's wob­bly case for its Duchenne MD drug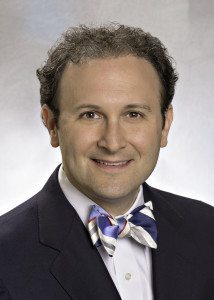 Aaron Kessel­heim
Af­ter a blis­ter­ing de­nun­ci­a­tion from the FDA of the da­ta that PTC Ther­a­peu­tics $PTCT has sub­mit­ted on be­half of its Duchenne mus­cu­lar dy­s­tro­phy drug ataluren, a pan­el of ex­perts vot­ed over­whelm­ing­ly against the drug, con­clud­ing that it's still too ear­ly to say de­fin­i­tive­ly whether the drug works or not and ask­ing for some hard da­ta from a new study to lay the ques­tion to rest once and for all.
By a vote of 10 to 1, with a pa­tient rep­re­sen­ta­tive of­fer­ing the lone show of sup­port, the pan­el de­cid­ed to leave any fi­nal de­ci­sions on this drug un­til an­oth­er piv­otal tri­al can be wrapped.
"It seems like the ev­i­dence that kept com­ing out was most­ly from post hoc re-ex­am­i­na­tions of ex­ist­ing tri­als af­ter the da­ta had been re­vealed," not­ed Aaron Kessel­heim of Har­vard Med­ical School. "And I'm con­cerned about the pos­si­bil­i­ty for whether con­scious­ly or sub­con­scious­ly there are ways that re­analy­sis of da­ta in that way can be mis­lead­ing."
"Even the meta-analy­sis wasn't as con­vinc­ing as it might have been be­cause of it be­ing based on sub­groups," not­ed Johns Hop­kins' Caleb Alexan­der. "So I'm not sure…a num­ber of post hoc analy­ses can re­place the con­fi­dence pro­vid­ed by a well-con­trolled ran­dom­ized tri­al that meets its pri­ma­ry pre­spec­i­fied end­points."
The FDA's in­ter­nal re­view that ap­peared pub­licly two days ago slammed PTC for forc­ing a new ex­am­i­na­tion of ataluren, a drug that has failed two stud­ies for DMD as well as an­oth­er piv­otal shot at cys­tic fi­bro­sis — which did noth­ing for its case. The agency has re­fused to even ac­cept PTC's ap­pli­ca­tion on two ear­li­er oc­ca­sions, say­ing the biotech nev­er of­fered close to enough da­ta to war­rant the time and ef­fort.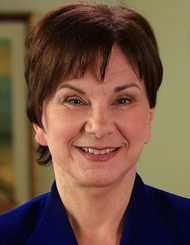 Janet Wood­cock
The same com­mit­tee of­fered an­oth­er neg­a­tive, though con­sid­er­ably clos­er, vote against a ri­val drug from Sarep­ta. But de­spite adamant ob­jec­tions from se­nior staffers, Janet Wood­cock weighed in on be­half of eteplirsen and pulled out an ac­cel­er­at­ed OK. The drug, though, has a la­bel that states ex­plic­it­ly that there's no sol­id ev­i­dence of ef­fi­ca­cy in its fa­vor.
PTC, though, had won an OK in Eu­rope for ataluren with the same da­ta and clear­ly felt that it would have a shot, helped by a long line­up of pa­tients and their par­ents who spoke out on be­half of the drug.
They were wrong.
The FDA doesn't have to fol­low the pan­el's guid­ance, but giv­en the in­ter­nal re­view and the neg­a­tive vote — along with Wood­cock's ab­sence from the pro­ceed­ings to­day — PTC would not seem to stand a chance.