FDA gives Epizyme a green light on tri­al re­cruit­ment, but tazeme­to­stat isn't com­plete­ly out of the woods yet
Epizyme is re­port­ing that the FDA has lift­ed the par­tial hold it im­posed on their clin­i­cal tri­al work for the lead drug tazeme­to­stat, but it has some work yet to do be­fore it gets all the stud­ies back on track.
The biotech $EPZM was hit hard when reg­u­la­tors in­sist­ed on sus­pend­ing en­roll­ment for the stud­ies af­ter a young pa­tient de­vel­oped sec­ondary T-cell lym­phoma.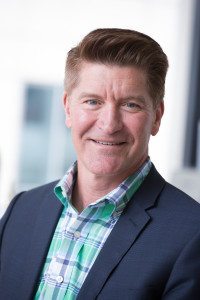 Robert Baze­more
"This al­lows us to turn our full at­ten­tion to our key pri­or­i­ties: prepar­ing for our first NDA sub­mis­sion for tazeme­to­stat in ep­ithe­lioid sar­co­ma and defin­ing our reg­is­tra­tion path in FL," said Robert Baze­more, pres­i­dent and chief ex­ec­u­tive of­fi­cer of Epizyme. "We, along with our in­ves­ti­ga­tors and the glob­al ex­perts we con­sult­ed to sup­port our com­plete re­sponse, con­tin­ue to be­lieve in the pos­i­tive ben­e­fit/risk of tazeme­to­stat as we move for­ward in our clin­i­cal de­vel­op­ment pro­gram."
Be­fore that hap­pens, though, the biotech al­so has to sort out the sit­u­a­tion with reg­u­la­tors in France and Ger­many while work­ing with col­lab­o­ra­tors on the com­bo stud­ies un­der­way.
Epizyme has had a rough year.
A few weeks ago the com­pa­ny told in­vestors that it is shut­ting down a top-ranked tazeme­to­stat de­vel­op­ment pro­gram for dif­fuse large B-cell lym­phoma, DL­B­CL, af­ter con­clud­ing that it wouldn't suc­ceed as a monother­a­py. Com­pa­ny reps say there are on­go­ing com­bi­na­tion stud­ies in that in­di­ca­tion.