FDA hits the red light on piv­otal tri­als at Newron, de­mand­ing new stud­ies af­ter rais­ing safe­ty con­cerns
Two years af­ter Newron $NWRN came up with a mixed set of Phase IIa da­ta for its an­tipsy­chot­ic eve­namide, the FDA is halt­ing their move in­to piv­otal work while the biotech ex­plores the im­pli­ca­tions of some new safe­ty con­cerns re­gard­ing the drug.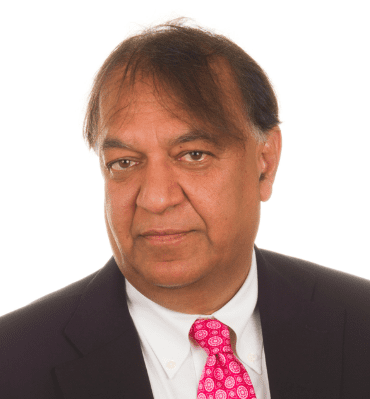 Ravi Anand Newron
Those con­cerns in­volve sig­nals spot­ted in a new­ly com­plet­ed rat study — which were not ex­plained — as well as "CNS events at high­er dos­es in dogs, and the po­ten­tial im­pli­ca­tion of these find­ings for pa­tients." Reg­u­la­tors now want to see some new an­i­mal and hu­man stud­ies done to ad­dress the safe­ty is­sue be­fore they launch Phase II/III.
Back when I last cov­ered the drug in ear­ly 2017, the CMO was quite con­fi­dent that Newron was on to some­thing. The mean change for the Pos­i­tive and Neg­a­tive Syn­drome Scale (PANSS) score over­all was -5.1 for the add-on com­pared to -3.7 for the place­bo, which Newron chief med­ical of­fi­cer Ravi Anand de­scribed as "very close" to sta­tis­ti­cal sig­nif­i­cance. If you just looked at the pos­i­tive side of the scale, he added, the re­sults were sta­tis­ti­cal­ly sig­nif­i­cant.
That's bor­der­line, but the Ital­ian biotech clear­ly felt it was worth pur­su­ing.
Anand now is in con­tact with the FDA to work out the next round of safe­ty work to clear up the is­sues, with the com­pa­ny "con­fi­dent that they can be ad­dressed sat­is­fac­to­ri­ly."
Its shares were knocked down 12% Tues­day morn­ing.