FDA is­sues an­oth­er safe­ty alert re­lat­ed to fe­cal trans­plants, as da­ta sug­gest coro­n­avirus lingers in poop
Since 2013, the FDA has im­ple­ment­ed a pol­i­cy of "en­force­ment dis­cre­tion" re­gard­ing fe­cal mi­cro­bio­ta trans­plants (FMT) to treat re­frac­to­ry C. diff: While bio­phar­ma com­pa­nies work on de­vel­op­ing stan­dard­ized prod­ucts, physi­cians can con­duct FMT's af­ter se­cur­ing rea­son­able con­sent from pa­tients. But since last sum­mer, a hand­ful of safe­ty is­sues have caused a stir in the field.
Ear­li­er this week, the FDA is­sued a safe­ty alert high­light­ing the risk of po­ten­tial trans­mis­sion of the new coro­n­avirus from fe­cal mat­ter de­rived from donors used in FMT, and said that ad­di­tion­al safe­ty mea­sures are nec­es­sary.
"Sev­er­al re­cent stud­ies have doc­u­ment­ed the pres­ence of SARS-CoV-2 ri­bonu­cle­ic acid (RNA) and/or SARS-CoV-2 virus (which caus­es Covid-19) in stool of in­fect­ed in­di­vid­u­als. This in­for­ma­tion sug­gests that SARS-CoV-2 may be trans­mit­ted by FMT, al­though the risk of such trans­mis­sion is un­known," the reg­u­la­tor said in a state­ment.
Ear­li­er this month, an in­ter­na­tion­al pan­el of ex­perts in FMT stressed in an ar­ti­cle in The Lancet Gas­troen­terol­o­gy and He­pa­tol­ogy, that up­dat­ing (at least tem­porar­i­ly) the screen­ing of stool donors is im­per­a­tive — as the risk of trans­mit­ting SARS-CoV-2 by FMT might be high­er than that in oth­er tis­sue trans­plants. A 98-pa­tient study in Chi­na yield­ed da­ta that sug­gest­ed the pos­si­bil­i­ty of ex­tend­ed du­ra­tion of vi­ral shed­ding in fe­ces, for near­ly 5 weeks af­ter the pa­tients' res­pi­ra­to­ry sam­ples test­ed neg­a­tive for SARS-CoV-2 RNA.
De­signed to re­plen­ish gut mi­crobes, FMT has shown high rates of ef­fi­ca­cy in the treat­ment of re­cur­rent C. dif­fi­cile, a stub­born in­fec­tion that has grown re­sis­tant to ex­ist­ing an­tibi­otics and kills more than 29,000 Amer­i­cans each year.
FMT re­quires a stool sam­ple to be screened, liq­ue­fied and de­liv­ered to the colon by nasal or rec­tal tube. Pa­tients must ei­ther find their own donor, ob­tain vi­able stool from a li­censed health care provider, or turn to a stool bank, such as Open­Bio­me. Few­er than 3% of the pop­u­la­tion qual­i­fy as healthy donors, ac­cord­ing to the Fe­cal Trans­plant Foun­da­tion.
On Mon­day, the FDA is­sued rec­om­men­da­tions to mit­i­gate the risk of se­ri­ous ad­verse events for any fe­cal ma­te­r­i­al that has been do­nat­ed since De­cem­ber 1, 2019 and is be­ing con­sid­ered for use in an FMT pro­ce­dure, in­clud­ing test­ing donors and donor stool for SARS-CoV-2 if fea­si­ble and de­vel­op­ing cri­te­ria to ex­clude of donors and donor stool based on screen­ing and test­ing.
Ear­li­er in March, the FDA is­sued a sep­a­rate safe­ty alert af­ter E. coli-taint­ed stool from the non-prof­it stool bank Open­Bio­me made six pa­tients sick, four of whom were hos­pi­tal­ized. Two oth­er FMT re­cip­i­ents whose trans­plants com­prised Open­Bio­me's prod­uct al­so died. Last sum­mer, the death of an im­muno-com­pro­mised el­der­ly pa­tient in an FMT tri­al at the Mass­a­chu­setts Gen­er­al Hos­pi­tal — due to a stool do­na­tion that con­tained a rare type of E. coli bac­te­ria — sent shiv­ers across the field.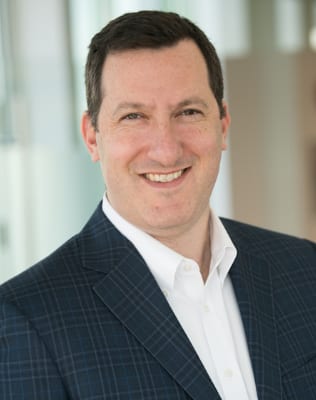 Er­ic Shaff Seres
"These safe­ty alerts point to the fact that donor screen­ing is…nec­es­sary but in­suf­fi­cient to min­i­mize the in­fec­tion risk for donor-de­rived mi­cro­bio­me, and fe­cal trans­plant prod­ucts," said Er­ic Shaff, CEO of Seres Ther­a­peu­tics, in an in­ter­view.
A few years ago, the spec­tac­u­lar fail­ure of Seres Ther­a­peu­tics' sem­i­nal Phase II tri­al test­ing its "crap­sule" — donor-de­rived processed fe­cal ma­te­r­i­al en­cap­su­lat­ed in a pill — de­railed the emerg­ing field.
Now, as Seres awaits the re­sults of a key study, the com­pa­ny was keen to point out in a state­ment that its man­u­fac­tur­ing process in­volves mul­ti­ple lay­ers of test­ing of sam­ples, in­clud­ing the use of ethanol, be­yond the ini­tial screen­ing of fe­cal mat­ter.
What these FDA alerts show is that with FMT, there will al­ways be an is­sue that must be chased, said Seres' chief tech­nol­o­gy of­fi­cer John Aunins in an in­ter­view.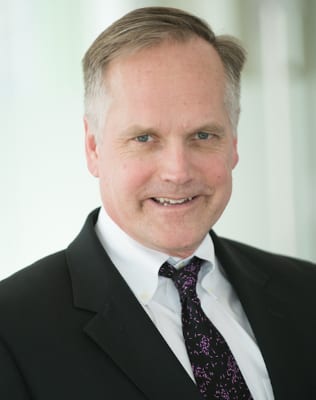 John Aunins Seres
"You didn't test pre­vi­ous agents, or you use the test that wasn't sen­si­tive enough or a pathogen emerges and you don't have a test for it. So it's, it's just an in­her­ent sit­u­a­tion with that kind of a prod­uct."
Seres' analy­sis sug­gests that in the case of C. diff, for in­stance, the most ben­e­fit can be de­rived from bac­te­r­i­al spores, and Seres' man­u­fac­tur­ing ap­pa­ra­tus iso­lates these spores from donor stool.
To be sure, ex­perts ac­knowl­edge that in the gut, it has still not re­al­ly been es­tab­lished what it means to be healthy. The in­ter­ac­tion be­tween the mi­crobes and the host hap­pens in many dif­fer­ent di­men­sions, on an anatom­i­cal lev­el as well as in terms of metabo­lites and im­munol­o­gy — mak­ing the de­ter­mi­na­tion rather com­plex.
For a look at all End­points News coro­n­avirus sto­ries, check out our spe­cial news chan­nel.