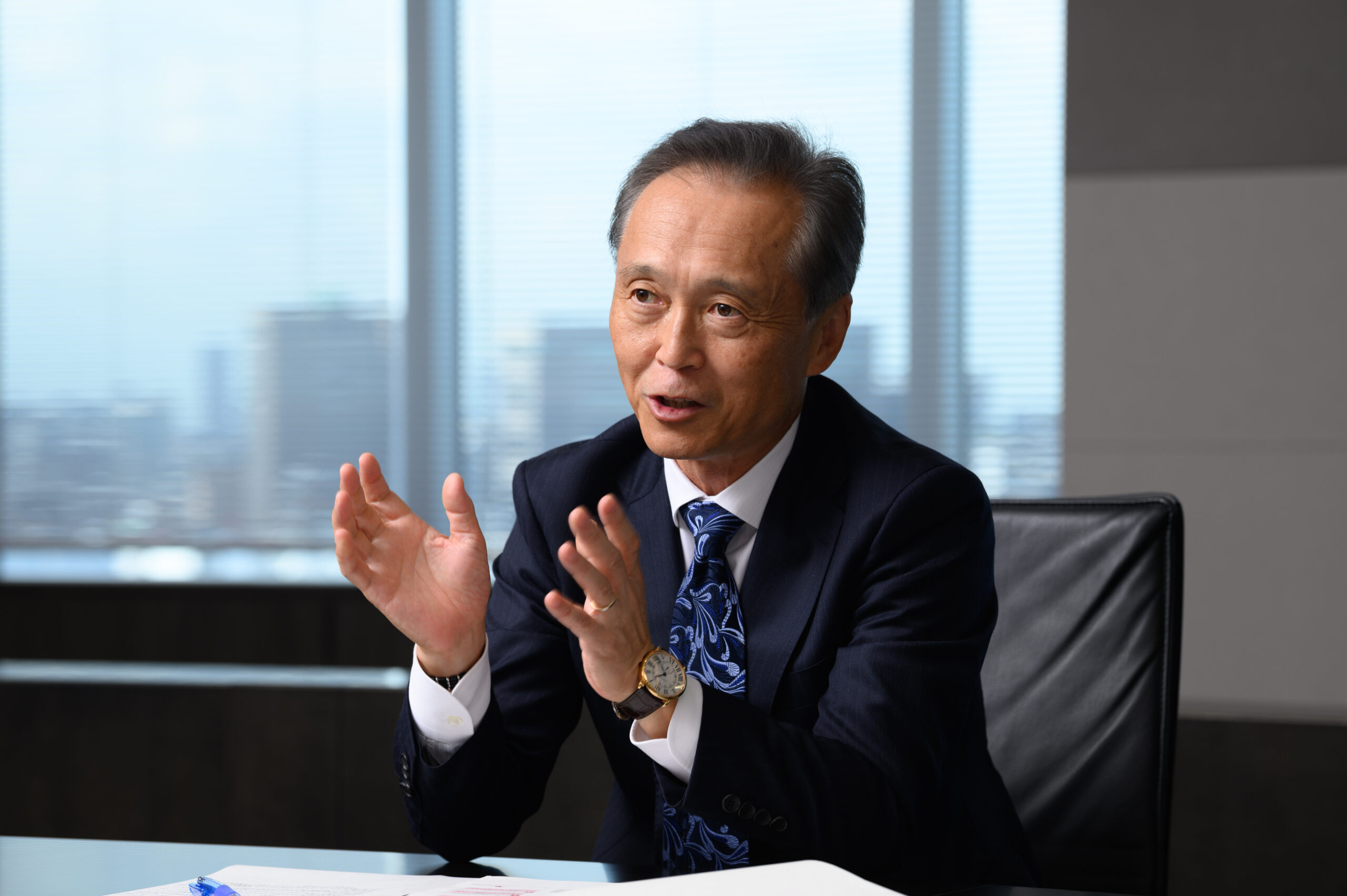 Kenji Yasukawa, Astellas CEO (Akio Kon/Bloomberg via Getty Images)
FDA lifts clin­i­cal hold on Astel­las' Pompe gene ther­a­py
The FDA has lift­ed a clin­i­cal hold on Astel­las Phar­ma's Pompe dis­ease gene ther­a­py tri­al, the Japan­ese com­pa­ny an­nounced Fri­day morn­ing. The FDA put the hold in place last June af­ter in­ves­ti­ga­tors flagged a se­ri­ous case of sen­so­ry nerve dam­age in a pa­tient.
Astel­las says it is mak­ing strides to­ward re­sum­ing dos­ing in the Phase I/II clin­i­cal tri­al for adult pa­tients with late-on­set Pompe dis­ease, in which they lack an en­zyme called GAA that breaks down com­plex sug­ars in the body, caus­ing said sug­ars to build up and dam­age the mus­cles. Astel­las' head of reg­u­la­to­ry af­fairs David Smethurst de­clined to com­ment on when the tri­al would re­sume dos­ing.
The gene ther­a­py, dubbed AT845, was de­signed to de­liv­er a copy of the GAA gene via an AAV8 vec­tor to mus­cle tis­sues. It would pro­vide a one-time al­ter­na­tive to en­zyme re­place­ment ther­a­pies Lu­mizyme/My­ozyme and Nexvi­azyme, all de­vel­oped by Sanofi and the lat­ter ap­proved in 2021.
Last June, the FDA paused Astel­las' Pompe tri­al, say­ing it didn't have enough in­for­ma­tion to as­sess the risk to pa­tients fol­low­ing the safe­ty sig­nal. The ad­verse event was clas­si­fied as Grade 1 (mean­ing it was mild), but was deemed se­ri­ous due to med­ical sig­nif­i­cance. Smethurst said in an email it was "not pos­si­ble to say with cer­tain­ty what caused the pe­riph­er­al sen­so­ry neu­ropa­thy."
Smethurst not­ed in his email a num­ber of changes to the Pompe gene ther­a­py tri­al de­sign. "The main changes to the pro­to­col in­clude the ex­clu­sion of par­tic­i­pants with his­to­ry of risk fac­tors for neu­ropa­thy, as well as ad­di­tion­al neu­ro­log­i­cal as­sess­ments and mon­i­tor­ing through­out the study. We are al­so propos­ing to in­crease the du­ra­tion be­tween dos­ing the next two pa­tients in FOR­TIS and the re­main­der of the dose co­hort, to per­mit ad­di­tion­al safe­ty mon­i­tor­ing," he wrote.
The safe­ty sig­nal and tri­al pause were part of a grow­ing num­ber of sim­i­lar ex­am­ples fac­ing gene ther­a­pies that are de­liv­ered via vi­ral vec­tors called AAVs. Astel­las it­self presided over one of the most se­ri­ous cas­es. The com­pa­ny's gene ther­a­py unit is built around a 2019 buy­out of Au­dentes Ther­a­peu­tics, but it stopped its lead pro­gram from that pur­chase af­ter three pa­tients died — and then lat­er a fourth af­ter Astel­las restart­ed the pro­gram with a low­er dose and more safe­ty mea­sures — af­ter re­ceiv­ing a gene ther­a­py for X-linked my­otubu­lar my­opa­thy, or XLMTM, a rare mus­cle weak­ness dis­ease.
Re­searchers and reg­u­la­tors alike are grap­pling with how to safe­ly de­liv­er these ther­a­pies, as AAVs re­main one of the pri­ma­ry ways to pack­age and de­liv­er genes to the right or­gans. Some biotechs are try­ing to de­vel­op new ver­sions of AAVs, while oth­ers are es­chew­ing the vi­ral vec­tors en­tire­ly, search­ing for non-vi­ral de­liv­ery meth­ods (and some are work­ing some­where in be­tween).
This sto­ry was up­dat­ed with com­ment from David Smethurst.