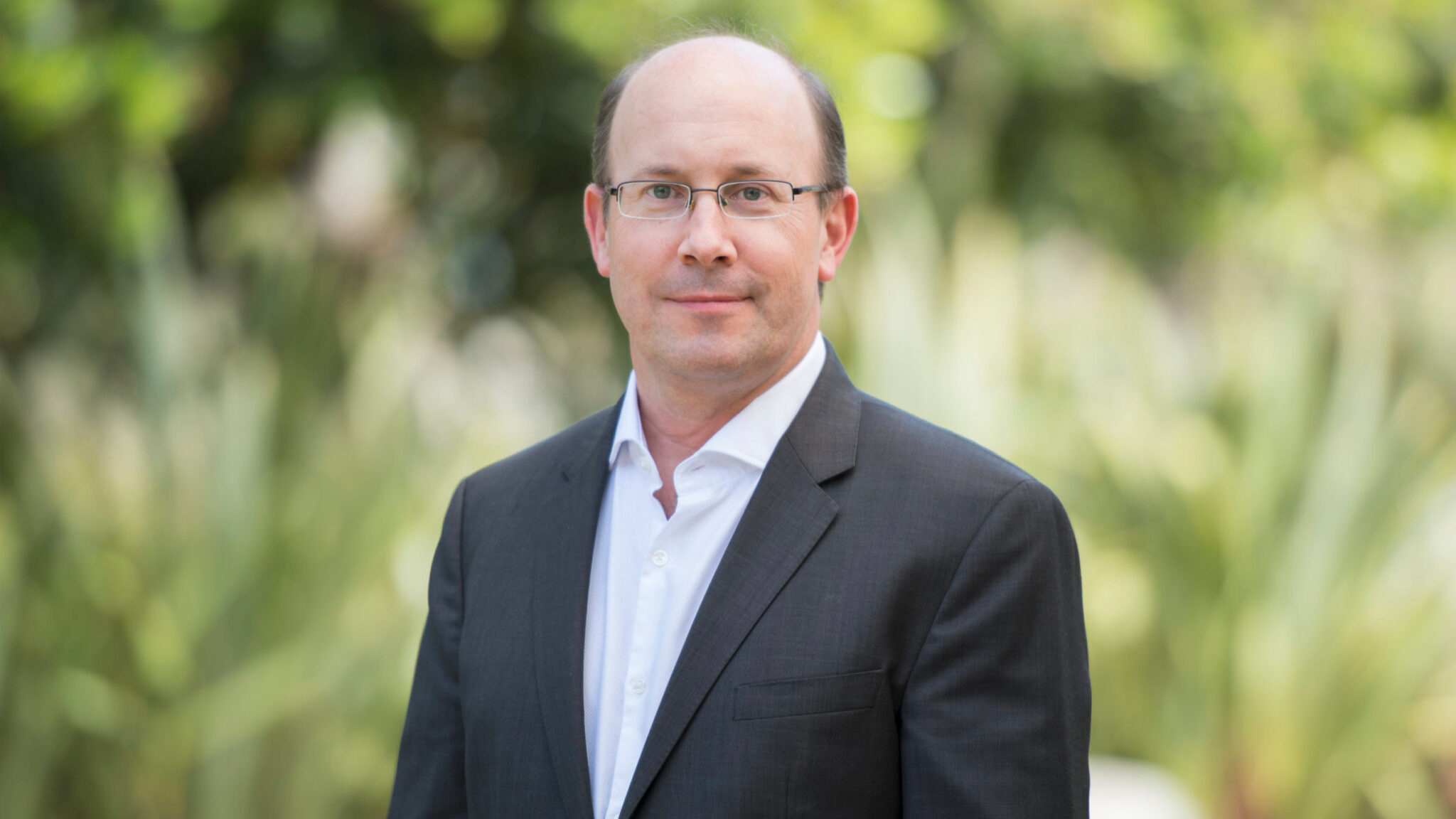 Troy Wilson, Kura Oncology CEO
FDA lifts par­tial hold on Ku­ra's Phase Ib AML pro­gram as biotech re­dou­bles mit­i­ga­tion ef­forts
Ku­ra On­col­o­gy is clear to re­sume stud­ies for its ear­ly-stage leukemia pro­gram af­ter the FDA lift­ed a clin­i­cal hold Thurs­day af­ter­noon.
Reg­u­la­tors had placed the hold on a Phase Ib study of KO-539, an ex­per­i­men­tal oral treat­ment for some ge­net­ic sub­sets of acute myeloid leukemia last No­vem­ber af­ter a pa­tient died while tak­ing the drug. Ku­ra ex­pects to be­gin en­rolling pa­tients again im­mi­nent­ly, CEO Troy Wil­son told End­points News.
"The physi­cians tell us they have pa­tients wait­ing," Wil­son said. "And the key over the next cou­ple of weeks will be how do we get as many sites as need­ed up as fast as pos­si­ble."
The death is thought to have re­sult­ed from dif­fer­en­ti­a­tion syn­drome, a con­di­tion that can of­ten pop up dur­ing AML treat­ments. Wil­son, at­tempt­ing to calm in­vestor nerves last No­vem­ber, said the syn­drome is a class-wide is­sue for menin in­hibitors such as KO-539 and can usu­al­ly be man­aged through cor­ti­cos­teroid treat­ments.
It was not known in No­vem­ber whether the drug was linked to the death and the pa­tient's fam­i­ly did not con­sent to an au­top­sy, mak­ing it dif­fi­cult to de­ter­mine the cause, Wil­son said at the time. The pa­tient had ad­vanced dis­ease, hav­ing pre­vi­ous­ly failed four lines of ther­a­py, and was tak­ing the low­er dose be­ing stud­ied.
The cause of death is still un­de­ter­mined, Wil­son said Thurs­day, but he not­ed that in FDA cor­re­spon­dence, reg­u­la­tors fo­cused less on the death it­self and more on how Ku­ra planned to mit­i­gate fu­ture dif­fer­en­ti­a­tion syn­drome cas­es. Ku­ra says KO-539 is de­signed to in­duce dif­fer­en­ti­a­tion of leukemic cells, and such cas­es are ev­i­dence it's work­ing as planned.
Now, Ku­ra is im­ple­ment­ing two sig­nif­i­cant changes to its mit­i­ga­tion strat­e­gy, Wil­son said. First, it will reg­u­lar­ly mon­i­tor pa­tient cell counts in the first few weeks of treat­ment us­ing blood sam­ples. And sec­ond, if the counts go above a cer­tain thresh­old at any time, physi­cians must stop ad­min­is­ter­ing the drug un­til symp­toms abate.
"Pre­vi­ous­ly, we had left that up to their dis­cre­tion," Wil­son said of po­ten­tial treat­ment with­draw­al. "The pro­to­col still gives the physi­cians a tremen­dous amount of dis­cre­tion in treat­ment, but there is a point where … if the physi­cian sees this, and they're hav­ing trou­ble con­trol­ling it, now they get to a point where they have to with­draw our drug."
There are oth­er mi­nor changes to the study, but most large­ly deal with small lan­guage tweaks in the pro­to­cols, he added.
Such a mit­i­ga­tion strat­e­gy was one of three things asked for by the FDA, Wil­son out­lined two months ago, in ad­di­tion to re­view­ing safe­ty da­ta and reaf­firm­ing why Ku­ra se­lect­ed the dos­es be­ing stud­ied. Ku­ra's study will be al­lowed to re­sume at the same dos­ing lev­els — 200 mg dai­ly at the low dose and 600 mg dai­ly at the high dose.
There's no time­line yet for when the Phase Ib study will read out da­ta, nor for when Ku­ra will have se­lect­ed the ap­pro­pri­ate Phase II dose. Giv­en the ag­gres­sive na­ture of re­lapsed and re­frac­to­ry AML, Wil­son said he couldn't rule out an­oth­er pa­tient death in the fu­ture. But as with many treat­ments in ad­vanced can­cers, Wil­son ar­gued the ben­e­fit out­weighs the risk.
"These pa­tients have weeks or pos­si­bly days to live. I don't think we can give an iron­clad guar­an­tee that it would nev­er hap­pen again," he said. "You do every­thing you can to try to give the pa­tient the best chance for sur­vival, and the best chance to put the dis­ease in re­mis­sion."