FDA of­fi­cials, ex­perts dis­cuss im­pact of Covid-19 on cell and gene ther­a­pies
While the FDA is still re­ceiv­ing in­ves­ti­ga­tion­al new drug ap­pli­ca­tions (INDs) for cell and gene ther­a­pies, of­fi­cials are con­cerned about the im­pact of the Covid-19 pan­dem­ic on clin­i­cal tri­als.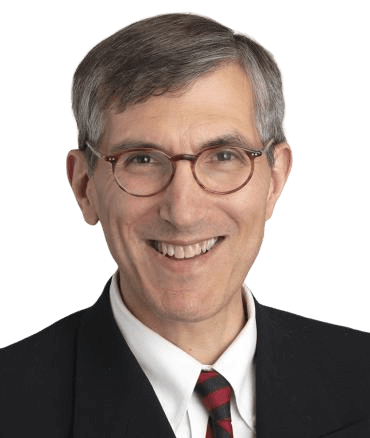 Pe­ter Marks
"It's clear that COVID-19 has ad­verse­ly af­fect­ed all as­pects of de­vel­op­ment of cell and gene ther­a­pies," said CBER di­rec­tor Pe­ter Marks at the Al­liance for Re­gen­er­a­tive Med­i­cine's Meet­ing on the Mesa. "For some of the stud­ies that are on­go­ing there are some re­al chal­lenges to over­come in terms of end­points that may have been missed."
The pan­dem­ic al­so has dis­rupt­ed glob­al har­mo­niza­tion ef­forts around gene ther­a­pies, Marks said.
"We were on the cusp, in fact, work­ing with glob­al reg­u­la­tors try­ing to get to­wards more har­mo­niza­tion of gene ther­a­py pro­grams in dif­fer­ent coun­tries," he said. "We're try­ing to keep it mov­ing but it's a chal­lenge to do."
Marks not­ed that be­fore Covid-19 he spent about 75% of his time on cell and gene ther­a­pies, but the pan­dem­ic has forced him to shift pri­or­i­ties. "Some things have less pol­i­cy de­mands at this point in time. At this point in time it's very much re­versed and it's prob­a­bly 80% of my time on COVID-re­lat­ed ac­tiv­i­ties."
Marks al­so not­ed that CBER's Of­fice of Tis­sues and Ad­vanced Ther­a­pies (OTAT) has been strug­gling to keep up with its work­load even be­fore the pan­dem­ic. With the in­flux of ap­pli­ca­tions for cell and gene ther­a­pies over the last five years, Marks said the of­fice, "Should have dou­bled in size and it's on­ly mod­est­ly larg­er, 15-20% larg­er in size."
Marks said he is not sat­is­fied with the lev­el of di­a­logue the agency has been able to have with gene ther­a­py de­vel­op­ers. "Es­pe­cial­ly ear­ly on, we should be able to have this di­a­logue that re­al­ly fa­cil­i­tates set­ting things up well so that our knowl­edge of the en­tire field—we help lever­age that for every spon­sor."
"We've been so strapped in terms of per­son­nel that it's hard to do that," Marks said, not­ing that Covid-19 has ex­ac­er­bat­ed things even fur­ther. "Be­cause the num­ber of gene ther­a­py ap­pli­ca­tions hasn't fall­en off dra­mat­i­cal­ly, some of the tri­als may not be mov­ing as quick­ly, but the ap­pli­ca­tions keep com­ing in." Marks said that OTAT has al­so had to shift pri­or­i­ties dur­ing the pan­dem­ic and that he hopes the next user fee cy­cle will bring in the re­sources nec­es­sary to staff up fur­ther.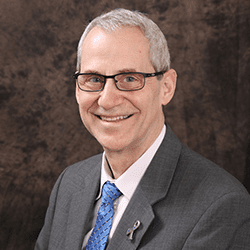 Wil­son Bryan
Speak­ing on a sep­a­rate pan­el with mem­bers of in­dus­try, OTAT Di­rec­tor Wil­son Bryan echoed Marks' sen­ti­ment.
"We were stretched thin be­fore the pan­dem­ic, and with the flood of work that came in, it re­al­ly had an im­pact," he said. "Some­times folks don't like to ad­mit this, but we all know we've had de­layed meet­ings, we've had to de­lay re­view of some ap­pli­ca­tions be­cause of giv­ing pri­or­i­ty to the pan­dem­ic."
How­ev­er, Bryan said the of­fice is get­ting its bal­ance and is work­ing to catch up on some of its de­layed ac­tiv­i­ties.
Bryan ex­pressed some wor­ry about the fi­nan­cial well-be­ing of some of the small­er com­pa­nies his of­fice works with. "We're hear­ing a lot about their strug­gles to stay afloat and con­tin­ue and fin­ish off their de­vel­op­ment pro­grams and whether or not those de­vel­op­ment pro­grams are go­ing to be suf­fi­cient to meet reg­u­la­to­ry stan­dards," he said.
One of the chal­lenges, said Tim­o­thy Schroed­er, CEO of CTI Clin­i­cal Tri­al & Con­sult­ing, will be deal­ing with gaps in da­ta from clin­i­cal tri­als. "The ques­tion is go­ing to be how do spon­sors, how do reg­u­la­to­ry au­thor­i­ties and how do com­pa­nies such as our­selves fill those gaps?"
On the reg­u­la­tor side, Bryan said his of­fice is work­ing with com­pa­nies on an in­di­vid­ual ba­sis to sort out those is­sues, which dif­fer from one in­di­ca­tion to the next.
Bryan added that one pos­i­tive to come of the pan­dem­ic is greater in­ter­est in re­mote out­come as­sess­ments in clin­i­cal tri­als. "If we have an en­er­gy now to de­vel­op out­come mea­sures and val­i­date out­come mea­sures that al­low us to re­li­ably cap­ture in­for­ma­tion from pa­tients in re­mote lo­ca­tions, that will ul­ti­mate­ly fa­cil­i­tate de­vel­op­ment," he said.
The pan­dem­ic al­so has sig­nif­i­cant­ly dis­rupt­ed FDA's abil­i­ty to con­duct sur­veil­lance and preap­proval in­spec­tions. While the agency has re­sumed some do­mes­tic in­spec­tions and mis­sion-crit­i­cal for­eign in­spec­tions, it al­so is lever­ag­ing oth­er sources of in­for­ma­tion, in­clud­ing in­spec­tion re­ports from oth­er reg­u­la­tors, and re­quest­ing doc­u­ments from ap­pli­cants and fa­cil­i­ties in lieu of on-site in­spec­tions where pos­si­ble.
"We're con­sid­er­ing vir­tu­al in­spec­tions, par­tic­u­lar­ly for com­pa­nies where the site has a track record, but if it's a site that is brand new with no track record or if it's a site with that has a bad track record, we're hes­i­tant to do that," Bryan said.
Bryan al­so raised the prospect of FDA in­spec­tors tag­ging along re­mote­ly for an in­spec­tion be­ing con­duct­ed by oth­er reg­u­la­tors. "Is it pos­si­ble that we could have an in­spec­tion by Eu­ro­pean in­spec­tors and have US reg­u­la­tors go­ing along for a vir­tu­al in­spec­tion at the same time? We think about those things, I don't know that we've done them yet," Bryan said, adding that he is not sure whether FDA in­spec­tors would be com­fort­able with the in­for­ma­tion they would get.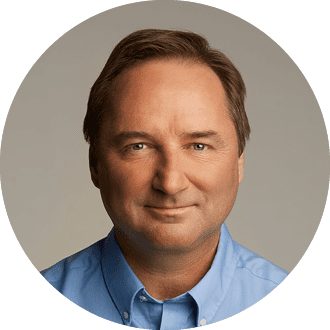 Cur­ran Simp­son
Cur­ran Simp­son, chief op­er­a­tions and tech­nol­o­gy of­fi­cer at Re­genxbio, said he sees promise in vir­tu­al au­dits and be­lieves the lev­el of doc­u­men­ta­tion a site pro­vides can be in­dica­tive of its com­pli­ance.
"How of­ten have I walked in­to a man­u­fac­tur­ing fa­cil­i­ty that's well-run but has ter­ri­ble doc­u­men­ta­tion? Al­most nev­er. I think vir­tu­al au­dits, if you do a risk-based ap­proach and the au­dit part­ner has the abil­i­ty to send doc­u­men­ta­tion in an ef­fi­cient way and you have ex­pe­ri­enced peo­ple do­ing this, I think you're go­ing to get the same fla­vor of an au­dit very quick­ly from the lev­el of the doc­u­men­ta­tion," he said.
"Of course, you'll want to ac­com­pa­ny that to the ex­tent pos­si­ble with imag­ing of the fa­cil­i­ty," Simp­son said, "To see if those prac­tices are be­ing fol­lowed, the over­all clean­li­ness of the fa­cil­i­ty and the man­age­ment of ma­te­r­i­al move­ment … If you don't get a good im­pres­sion from the doc­u­men­ta­tion that you're work­ing through, it's prob­a­bly a big­ger is­sue that you want to es­ca­late."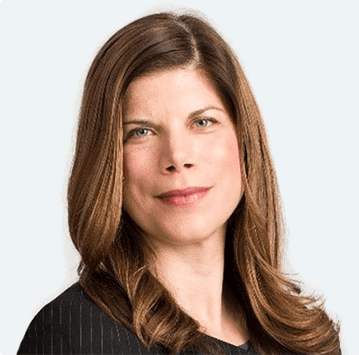 Amy DuRoss
Amy DuRoss, co-founder and CEO of Vineti, an en­ter­prise soft­ware com­pa­ny spe­cial­iz­ing in ad­vanced ther­a­pies, ex­pressed some doubts about the cur­rent po­ten­tial for ful­ly re­mote au­dits.
"Cer­tain­ly our piece of the chain be­cause we're en­ter­prise soft­ware is read­i­ly au­ditable re­mote­ly, but I would say that the over­all sys­tem and in man­u­fac­tur­ing, I'm not sure we've evolved as a species yet to adapt our re­mote tech­niques to get a full pic­ture … I don't think we're there yet," she said.
---
RAPS: First pub­lished in Reg­u­la­to­ry Fo­cus™ by the Reg­u­la­to­ry Af­fairs Pro­fes­sion­als So­ci­ety, the largest glob­al or­ga­ni­za­tion of and for those in­volved with the reg­u­la­tion of health­care prod­ucts. Click here for more in­for­ma­tion.