FDA hands Mor­phoSys and In­cyte a quick OK on their po­ten­tial block­buster CAR-T al­ter­na­tive
Near­ly three years af­ter okay­ing the CAR-Ts Yescar­ta and Kym­ri­ah, the FDA has ap­proved a new CD19 ther­a­py.
Mor­phoSys' Mon­ju­vi, or taf­a­sita­m­ab-cx­ix, was cleared Fri­day for use in re­frac­to­ry dif­fuse large B-cell lym­phoma (DBLCL). The ap­proval sets up both Mor­phoSys and their com­mer­cial part­ner In­cyte to com­pete with Gilead and No­var­tis in the ul­tra-com­pet­i­tive in­di­ca­tion, where sim­i­lar tri­al re­sults and far eas­i­er de­liv­ery could al­low them to cut a fair share of the mar­ket.
The first ap­proved in­di­ca­tion is in sec­ond-line DBLCL, for pa­tients in­el­i­gi­ble for au­tol­o­gous stem cell trans­plant. Mizuho's Mara Gold­stein es­ti­mat­ed that mar­ket at around 6,000 US pa­tients and said the drug had "block­buster po­ten­tial," but she not­ed those pa­tients have sev­er­al oth­er op­tions avail­able to them.
"The ini­tial mar­ket op­por­tu­ni­ty as a sec­ond-line treat­ment … is mean­ing­ful," she wrote in a note to in­vestors, "though we are some­what cau­tious on the ramp of the drug giv­en the com­pet­i­tive land­scape for this in­di­ca­tion that in­cludes sev­en drug reg­i­mens as well as treat­ment with CAR-T ther­a­py."
SVB Leerink's Ge­of­frey Porges called the ap­proval a "best case sce­nario," not­ing it had been un­clear whether the drug would be ap­proved for sec­ond-line or third-line ther­a­py. He es­ti­mat­ed a po­ten­tial pa­tient pop­u­la­tion around 12,000.
Both an­a­lysts sin­gled out Mon­ju­vi's du­ra­tion in par­tic­u­lar. The 21.7 months it showed at the top line read­out is more than twice the 6 months to a year Roche's an­ti­body-drug Po­livy, ap­proved last year, has shown.
"We be­lieve the CAR-T like ef­fi­ca­cy demon­strat­ed by tafa, as well as its fa­vor­able safe­ty pro­file should en­able broad adop­tion in the 2L set­ting," Porges wrote in a note to in­vestors, "and ex­pect the prod­uct to be pre­ferred over Roche's CD79 ADC Po­livy."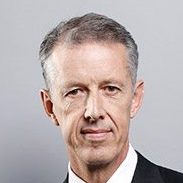 Si­mon Mo­roney
For­mer Mor­phoSys CEO Si­mon Mo­roney po­si­tioned Mon­ju­vi as an op­tion for pa­tients who can't han­dle the in­tense bod­i­ly stress of high-dose chemother­a­py or stem cell trans­plant, or of CAR-T. In ad­di­tion to the cost­ly and lengthy process of ex­tract­ing, treat­ing and re-im­plant­i­ng T cells, CAR-T ther­a­pies al­so re­quire pa­tients to un­der­go "con­di­tion­ing" reg­i­mens of in­ten­sive chemother­a­py to clear out the bone mar­row and es­sen­tial­ly give a pock­et for the new cells to take hold.
By con­trast, Mon­ju­vi is an an­ti-CD19 an­ti­body that is giv­en in­tra­venous­ly and re­quires no con­di­tion­ing.
"Our pa­tients tend to be old­er — me­di­an age in the tri­al is 72," Mo­roney told Med­C­i­ty News last June, re­fer­ring to par­tic­i­pants in their piv­otal Phase II study. "They have co­mor­bidi­ties and are not el­i­gi­ble for CAR-T."
The FDA de­ci­sion is an ac­cel­er­at­ed ap­proval based on re­sults from that Phase II study. Topline re­sults re­leased last year showed a 55% over­all re­sponse rate and a 37% com­plete re­sponse rate. The lat­est da­ta, re­leased in May, showed a 59% re­sponse rate, a 39% com­plete re­sponse rate, and a me­di­an du­ra­tion of re­sponse that had risen to 34.6 months — near­ly 3 years. The com­plete re­sponse rates were in line with the ear­ly CAR-T tri­als, and the FDA grant­ed the drug pri­or­i­ty re­view.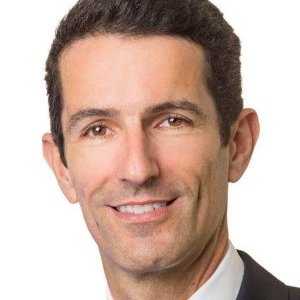 Jean-Paul Kress
Both Mor­phoSys and In­cyte have staked a lot on Mon­ju­vi. Mor­phoSys raised $208 mil­lion in an IPO in 2018, fun­nel­ing much of that cash in­to build­ing out a US com­mer­cial op­er­a­tion in an­tic­i­pa­tion of their lead drug's ap­proval. They tapped the US com­mer­cial lead for Mer­ck KGaA's Baven­cio, David Trexler, to lead that ef­fort. And af­ter Mo­roney's re­tire­ment, Jean-Paul Kress stepped in to lead a new stage for the com­pa­ny.
In­cyte, mean­while, spent $900 mil­lion ear­li­er this year to join with In­cyte on the com­mer­cial launch, hop­ing the CAR-T al­ter­na­tive could pour some oil in­to a sput­ter­ing R&D en­gine. Mizuho's Gold­stein said the drug would help di­ver­si­fy In­cyte's rev­enue base, but its over­all im­pact may be mut­ed.
"Mon­ju­vi may not have enough im­pact in the near term to al­ter the fun­da­men­tal pic­ture for the com­pa­ny," she said of In­cyte.
Gold­stein al­so called the drug "val­i­da­tion" for Xen­cor's plat­form. The Cal­i­for­nia biotech orig­i­nal­ly de­vel­oped the an­ti­body. The ap­proval trig­gered a $25 mil­lion mile­stone for them.