FDA opi­oid ad­comm chair blasts agency for 'will­ful blind­ness that bor­ders on the crim­i­nal'
In scathing re­marks di­rect­ed at the FDA's han­dling of opi­oid ap­provals, the head of the agency's ad­vi­so­ry pan­el has lam­bast­ed its "cozy, cozy re­la­tion­ships" with the phar­ma­ceu­ti­cal in­dus­try and called for a halt in con­sid­er­ing any new opi­oids for ap­proval.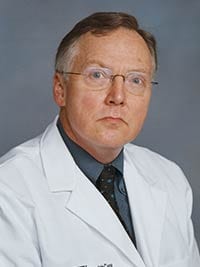 Rae­ford Brown
Rae­ford Brown, chair of the FDA's anes­thet­ic and anal­gesic drug prod­ucts ad­vi­so­ry com­mit­tee, did not pull any punch­es in his in­ter­view with the Guardian:
I think that the FDA has learned noth­ing. The modus operan­di of the agency is that they talk a good game and then noth­ing hap­pens. Work­ing di­rect­ly with the agency for the last five years, as I sit and lis­ten to them in meet­ings, all I can think about is the clock tick­ing and how many peo­ple are dy­ing every mo­ment that they're not do­ing any­thing. The lack of in­sight that con­tin­ues to be ex­hib­it­ed by the agency is in many ways a will­ful blind­ness that bor­ders on the crim­i­nal.
The FDA's ten­den­cy to put the in­ter­est of drug­mak­ers ahead of pub­lic health was most re­cent­ly man­i­fest­ed in the con­tro­ver­sial ap­proval of Acel­Rx's Dsu­via, ac­cord­ing to Brown, an anes­the­si­ol­o­gist, who called it a "ter­ri­ble drug."
Dsu­via was ap­proved fol­low­ing a 10-3 vote by the pan­el of out­side ex­perts in fa­vor of a green light, one year af­ter it was first re­ject­ed by the FDA. Brown was ab­sent from the ad­vi­so­ry pan­el meet­ing as he was away at a pro­fes­sion­al con­fer­ence.
"There's no ques­tion in my mind right that they did that on pur­pose," he told the Guardian. "The FDA has a lack of trans­paren­cy. They use the ad­vi­so­ry com­mit­tees as cov­er."
The OK drew flak de­spite the lop­sided pan­el re­view vote as crit­ics pounced on the in­tro­duc­tion of an­oth­er pow­er­ful pain med that could be ripe for abuse. In a state­ment, FDA chief Scott Got­tlieb coun­tered his crit­ics by not­ing the need for a non-IV opi­oid as well as the de­fense de­part­ment's de­mand for a ther­a­py that would be ben­e­fi­cial on the bat­tle­field.
That did lit­tle to con­vince Brown, who ac­cused FDA of­fi­cials of be­ing out of touch with the con­se­quences of the opi­oid epi­dem­ic, which has claimed hun­dreds of thou­sands of lives the in the US and con­tin­ues to be re­spon­si­ble for about 130 deaths every day.
"Noth­ing is fun­da­men­tal­ly be­ing done to ef­fect change in the reg­u­la­tion of opi­oids," he said. "If the FDA con­tin­ues to en­cour­age the phar­ma­ceu­ti­cal in­dus­try to turn out opi­oid af­ter opi­oid af­ter opi­oid, and the reg­u­la­tion of those opi­oids is no bet­ter than it was in 1995, then we'll be clean­ing this up for a long time."