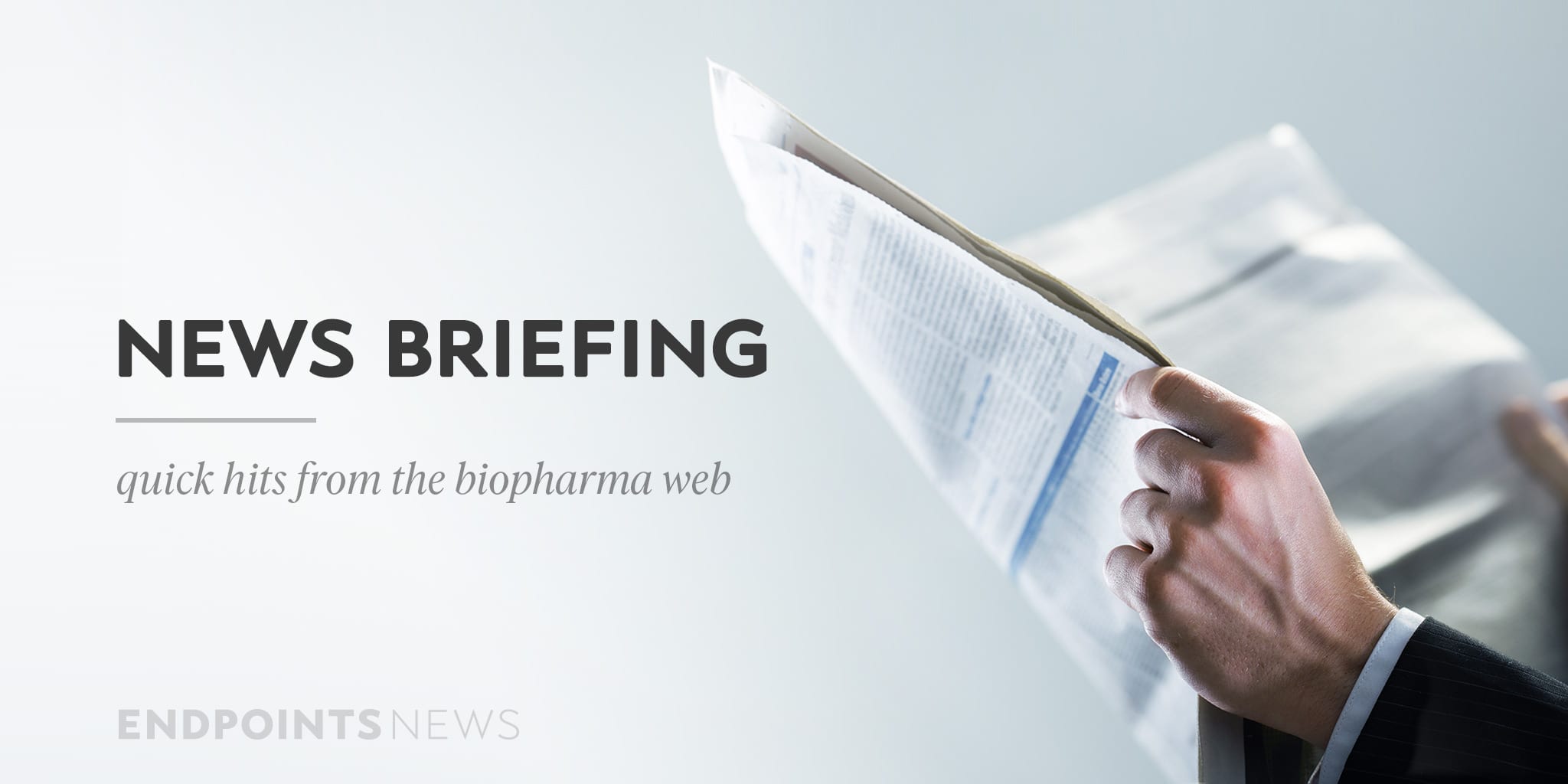 FDA push­es back As­cendis' PDU­FA for long-act­ing hor­mone ther­a­py; De­bio­pharm takes home a win in mid-stage test for ADC
Dan­ish biotech As­cendis Bio­phar­ma has been work­ing on a treat­ment for pe­di­atric growth hor­mone de­fi­cien­cy, but the FDA says they're go­ing to have to wait a lit­tle bit longer be­fore they can make their ap­proval de­ci­sion.
Reg­u­la­tors ex­tend­ed the re­view pe­ri­od by three months on Mon­day, As­cendis said, push­ing back the PDU­FA date to Sep­tem­ber 25. The ex­ten­sion was in re­sponse to ad­di­tion­al in­for­ma­tion As­cendis sub­mit­ted as part of its BLA.
"We have re­spond­ed to all out­stand­ing ques­tions from the FDA and be­lieve the com­plete pack­age we have sub­mit­ted sat­is­fies all of FDA's re­quests," CEO Jan Mikkelsen said in a state­ment.
The pro­gram in ques­tion is known as lon­apeg­so­ma­t­ropin, de­signed to de­liv­er the same un­mod­i­fied hu­man growth hor­mone used in dai­ly ther­a­pies, but at a pre­dictable rate once a week. Re­searchers have been work­ing on a ther­a­py for chil­dren, as well as for adults with growth hor­mone de­fi­cien­cy.
In their Phase III pe­di­atric tri­al back in 2019, the week­ly ther­a­py not on­ly demon­strat­ed non-in­fe­ri­or­i­ty to a dai­ly ver­sion, but al­so showed su­pe­ri­or­i­ty af­ter one year. As­cendis is hop­ing to cap­i­tal­ize on those re­sults, which sur­prised an­a­lysts at the time, by pro­duc­ing what would be the first long-act­ing hor­mone ther­a­py. — Max Gel­man
A non-Hodgkin's lym­phoma ADC shows pos­i­tive re­sponse in 30% of pa­tients
Phase II da­ta from De­bio­pharm's ADC naratux­imab em­tan­sine has shown promise for the treat­ment of one of the most ag­gres­sive forms of non-Hodgkin's lym­phoma, the com­pa­ny said Mon­day.
The com­plete re­sponse rate was 31.6% in all pa­tients with dif­fuse large B cell lym­phoma, and 32% in pa­tients with more than two pri­or ther­a­pies. About 8% of pa­tients stopped treat­ment be­cause of side ef­fects.
De­bio­pharm CEO Bertrand Ducrey said in a state­ment:
We now see this al­ter­na­tive com­bi­na­tion tar­get­ing both CD37 and CD20 could ad­dress the un­met need of DL­B­CL pa­tients who have re­lapsed or not re­spond­ed to ear­li­er lines of treat­ment. These promis­ing ef­fi­ca­cy re­sults and good safe­ty pro­file are mo­ti­va­tion for fur­ther ex­plo­ration of the po­ten­tial ben­e­fit that this po­tent ADC tech­nol­o­gy could bring to pa­tients. We've clear­ly ar­rived at the stage of se­lect­ing a part­ner to un­fold the full val­ue of this nov­el ther­a­peu­tic op­tion.
Naratux­imab em­tan­sine treats pa­tients with dif­fuse large B-cell lym­phoma, which ac­counts for about 30-40% of all non-Hodgkin's lym­phoma cas­es. About half of pa­tients aren't cured by the first round of treat­ment. Naratux­imab em­tan­sine tar­gets the CD37 anti­gen to re­lease a tox­ic DM1 pay­load. The du­ra­tion of re­sponse last­ed longer than one year for 66% of pa­tients, the com­pa­ny said. — Josh Sul­li­van